Hi everyone!
This is my weekly battle share challenge for splinterlands gaming platform under the theme-GIANT SQUID
Hope life has been going good for you..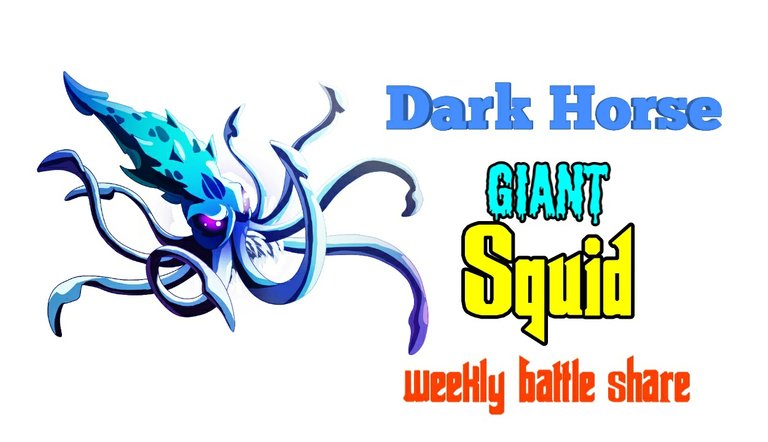 This new season of the Splinterlands gaming platform is about a week to begin. As the season progresses, all the players associated with it are catching up. I am also registering my presence above the diamond level very close to 2760 rating. It would not be wrong to say that the previous season was even more encouraging for me as I was successful in reaching the second level of Diamond League this season.
At the same time, I was able to find out some things that I had not noticed before. In fact, there are some rules of the game, which appear above before the battle starts. I used to choose my team, summoner and monster without reading them. Due to which, despite having good cards, I was not able to perform as I should. Equaliser, earthquake monster without healing and attacking ability were some of the rules that I was ignoring. But after knowing these rules, it is really fun to play. The performance of the team has also been very good, due to which it managed to reach 2800 rating in only 1 week.
GIANT SQUID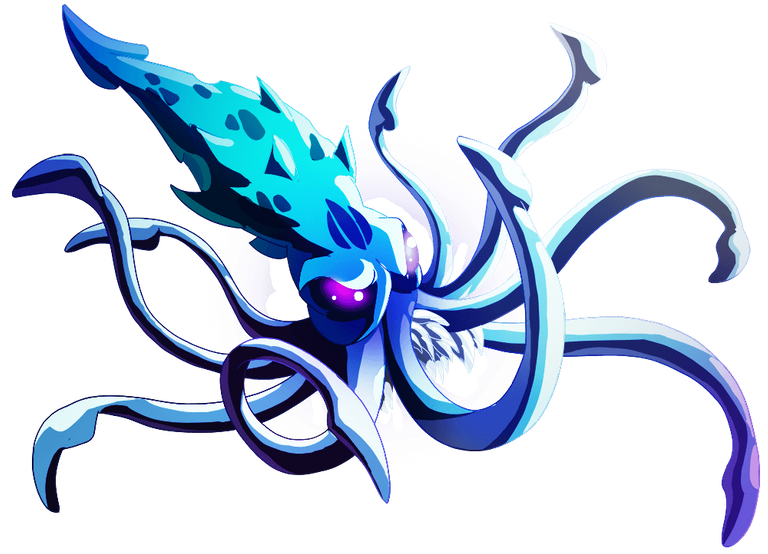 Now let's talk about this week's Weekly Battle Share. As the theme card for this week is GIANT SQUID. So let's know about the utility of this theme card. Initially, I had this monster of water summers. Did not do much battle with this card. So a few days ago I converted it into a DEC. Since giant squid is this week's theme card, I again bought a second level card from the monster market today.
SPLINTER- water
EDITION- untamed
RARITY-rare
VALUE - $ 0.049
This untamed splinter comes with flying ability. So we can use this card when there is restrictions to use melee and range attack. Mostly this card targets be front monster.
TEAM COMBINATION AND CARD PLACEMENT-
Since it was a game of 99 MANA game. Therefore there was complete freedom to choose the card. The rules in this battle were also simple. All monsters were free to exercise their full potential. I always wanted to win this battle. Because my battle energy was reduced due to too much battle before it. I put 2 cards of Neutral & water splinter on the front. After this, choose 4 cards that were capable of attacking any type of monster. One card for Mellee attack One card range attack The remaining three cards were magic attacks. My summoner was of level-3, so the cards were also used slightly higher level. While the opposition came down to the ground with level one from earth splinter.
1- GOBLIN MECH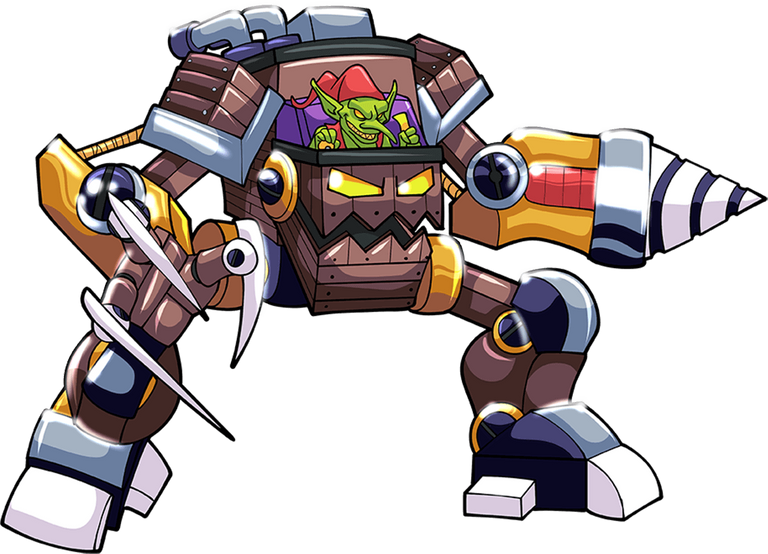 As always, I believe that I like to keep GOBLIN MECH front in the battle. It is a tremendous robot of the neutral monster. In this battle, I landed with Level 4. Its most special thing is that by taking armour, its number becomes 14 (according to the level of the card). Apart from this, the root of any card is shaken by its powerful hit. Conversely, this card does not have much effect on the attack of the normal card, due to which the opposition can face the attack for a long time. As you can see in Battle, this card remained undefeated in the field until the end.
2- THE KRAKEN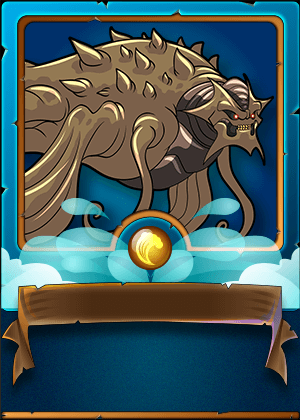 As far as I understand this is the most considered card The Kraken of Water Splinter. Apart from this, due to this being a Legendary Card, its importance increases further. Level-2 was on the field in this battle. It is a 14 mana monster with three more armour. The biggest feature of this card is that all the cards of the opposition team which have the ability to attack, attract them. Due to which all the standard of the team survive the attack of the opposition team. As I said earlier, according to the rule, all the monsters used in this battle could use their ability. So this card was also attacking with a Melee attack. It did not have much effort in winning this battle. I won this battle without loosing any card.
3- PRISMATIC ENERGY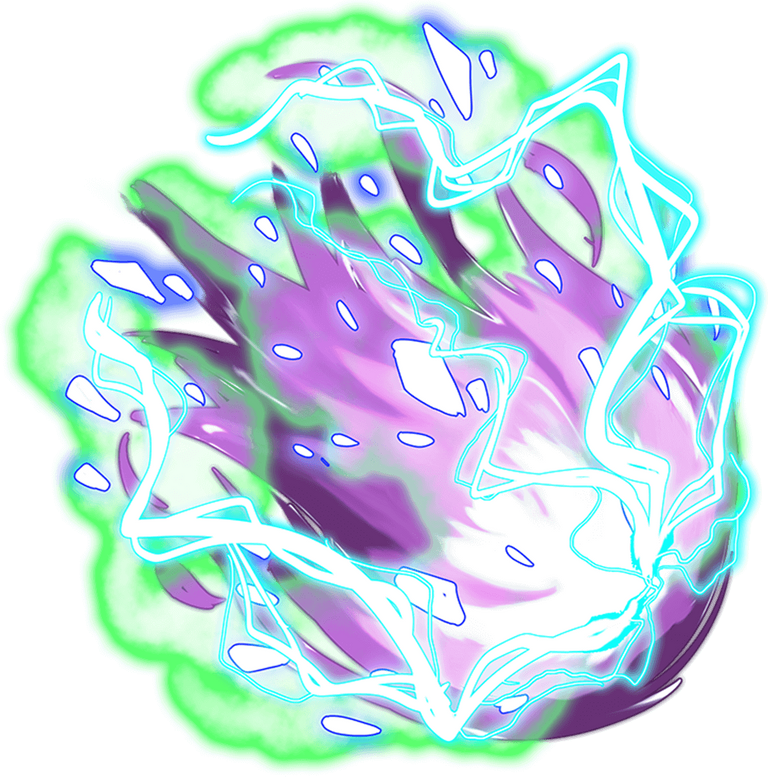 This is wonderful furious monster from neutral monster. Its mana cost is 9 but we cannot ignore its ability. I am using this card mostly of my battle whenever I found some balanced mana number battle. This monster continues attacking every cards that attack its. Even its loses its last mana that time also attacks. In this battle landed prismatic energy with level 3. To be honest feel good seeing its ability in the team.
4- RULER OF THE SEA-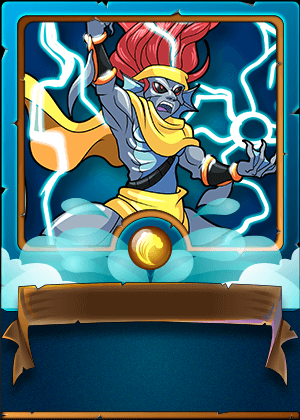 This is one of the most valuable legendary monster from water summoner having additional blast. Its value it little bit high so I post phone to level up this card. But I am sure that most of us using this card when they have to battle with water splinter. I am using this monster at beginning so I know its utility in the team.I want to keep this card till end so I placed it on 4th place.I am fully satisfied with the performance of this card.
5- GIANT SQUID-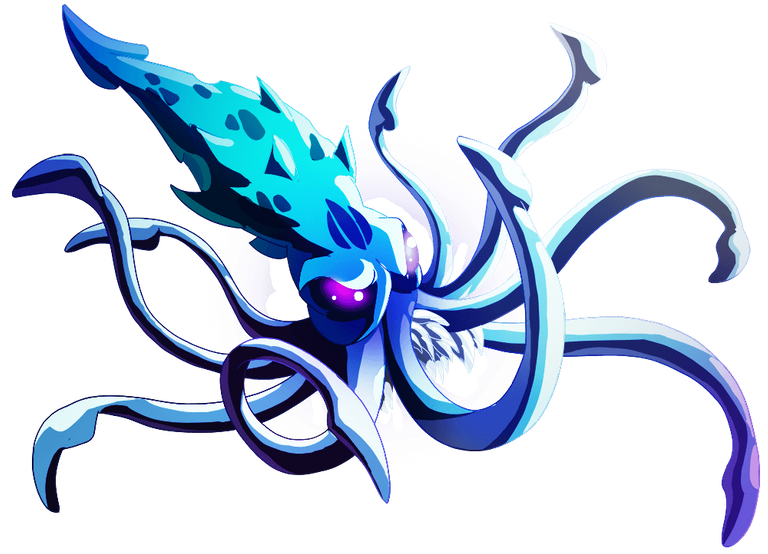 now this is today's theme card giant squid. It is wonderful monster from water splinter. I placed it on 5th number as I was not aware about its ability because I hardly played any battle with this monster. But I am satisfied with its performance and its flying attack. Although this card got only 3 chance to attack on opponent team but it was enough.
6- SPIRIT MINER-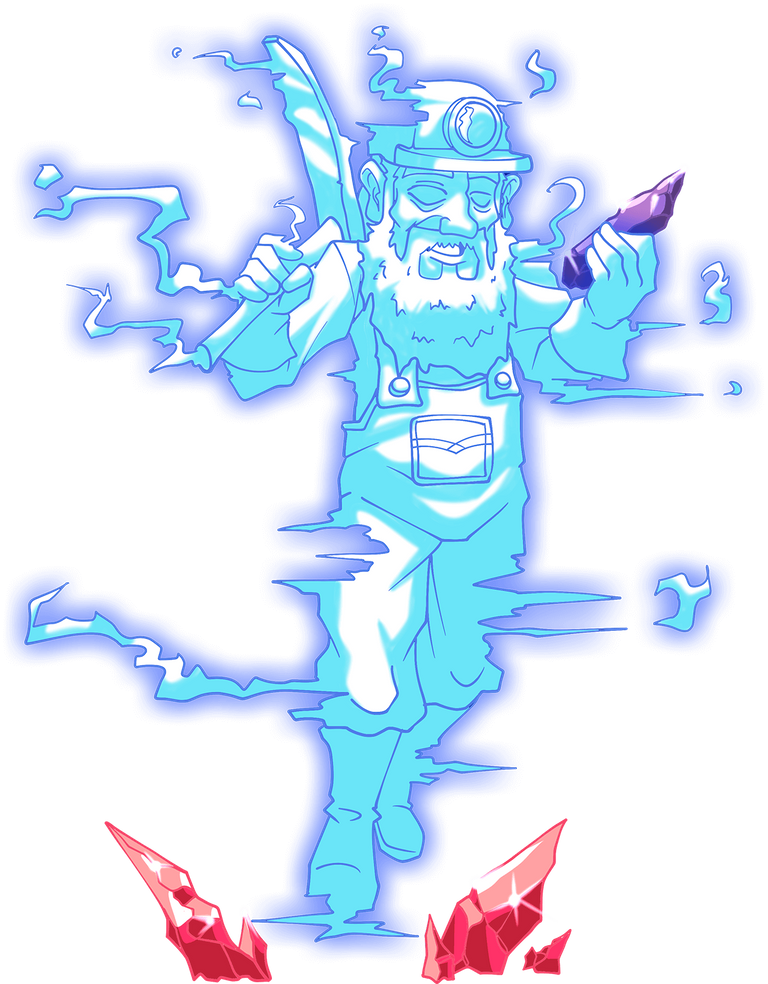 This is one of the the best legendary card from neutral monster. Recently I level up this card with level-2 so it's performance became more effective.
Mostly people like to have this card in his team because of his wonderful performance. As it has ability to attack any kinds of monster beside it the effect of some and rage and mellee attack reduced by this monster.
BATTLE detail-
You can enjoy this battle from here -https://splinterlands.com/?p=battle&id=2dc9b7730568634f7a40231be475eaa77c7e599f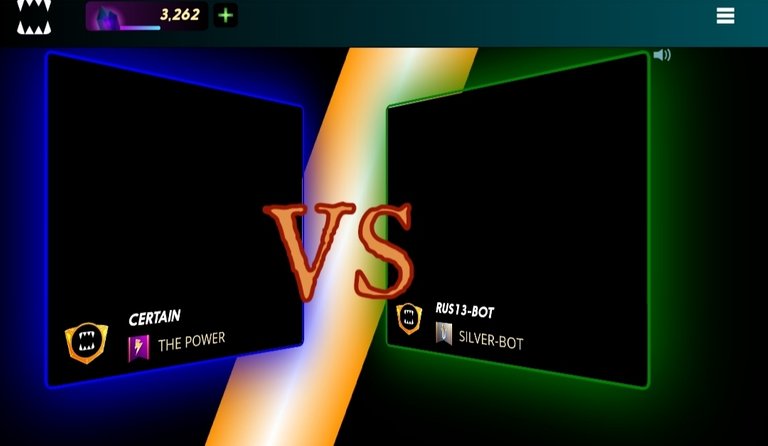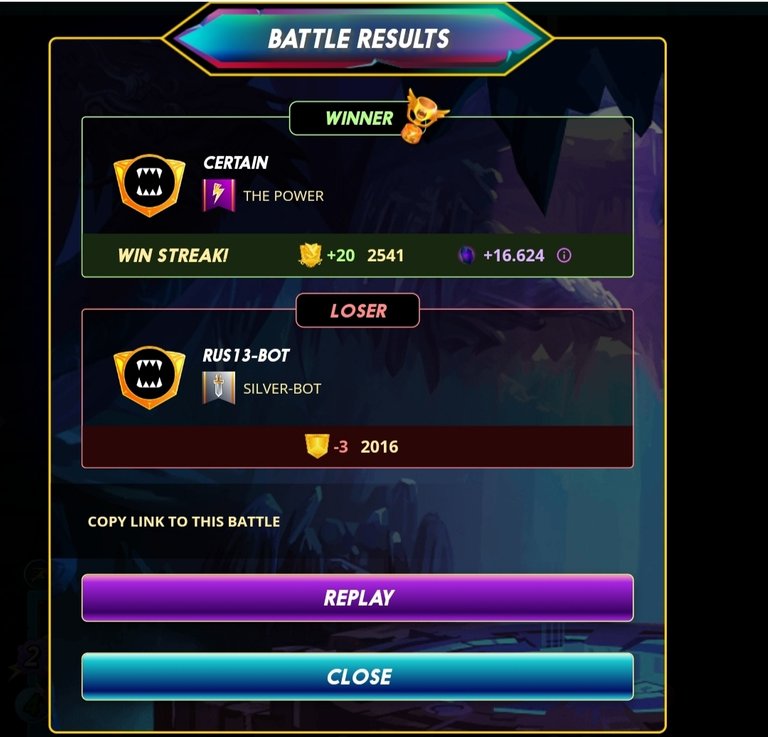 Hence it was 99 mana game, so me and my opponent Rus13-bot chosen best six card. when I calculated then it found I used 51 MANA out of 99 and my opponent used only `44 MANA√ out of 99. Perhaps by this his team was little bit weak rather than my team. He landed in the field with level- 1 summoner. I think this made enough margin to loose the battle.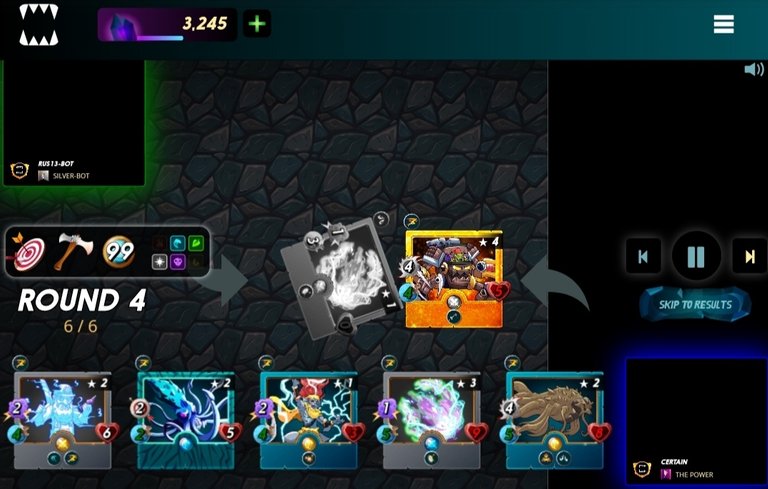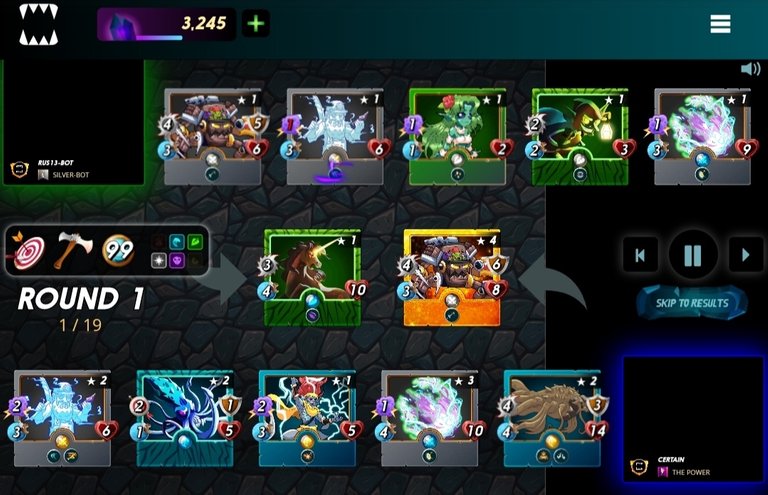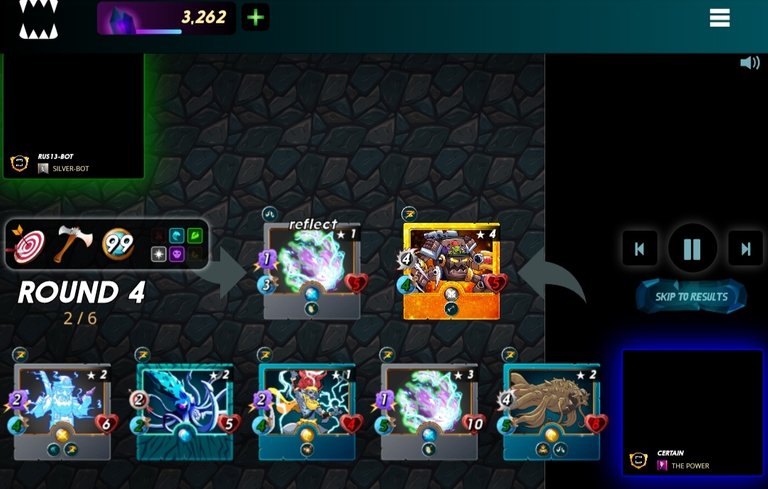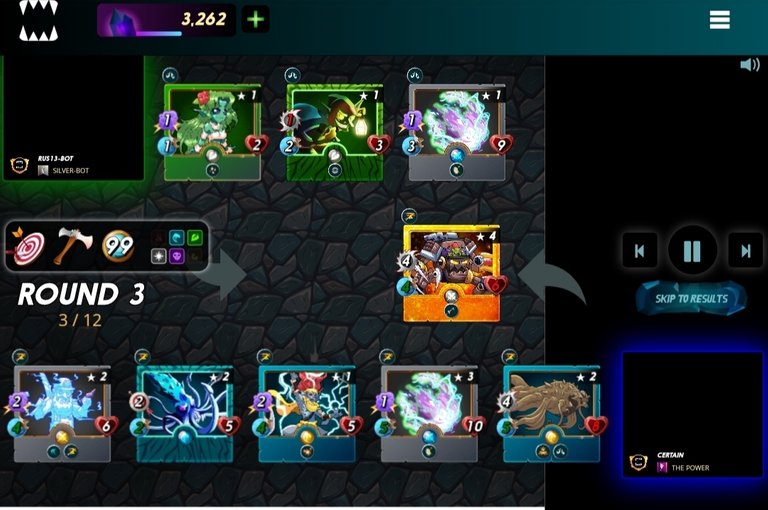 Here is the some footage of this battle of four rounds and you can enjoy this battle through this link-
Did your strategy work? What will you try different next time?
To be honest I was not familiar with giant squid. Today I bought this card from monster market.I placed this card on 5th place to know it's ability. From this position there is enough time to reveal its performance. Although there is no chance to see its ability to face earthquake situation. But in coming days I will try. I am happy with its flying attack and hope in coming days I will play more battle with it. I think there is no much need to change strategy, if you read rules of the game carefully
DO you use giant squid often.? why or why not?
As I have already mentioned above that I had this card in the beginning but I took the deck instead and due to this reason I could not know about the utility of this monster. As I checked about this card, with level-4 this card becomes quite useful. I will definitely use this card in the upcoming battle, when found according to the rules and restriction in the range attack. As far as I understand this is a useful card of Water Splinter which has enough merit to make a place in the team.

looking for to join this amazing splinterlands gaming platform and wishing to participate in this weekly challenge then check this link
DECLAIMER-
all the photographs and images are not mine, taken from gaming platform splinterlands website here