Hi Beautiful Gaming World!
This is my weekly battle share for wonderful gaming platform splinterlands under the theme--SNEAK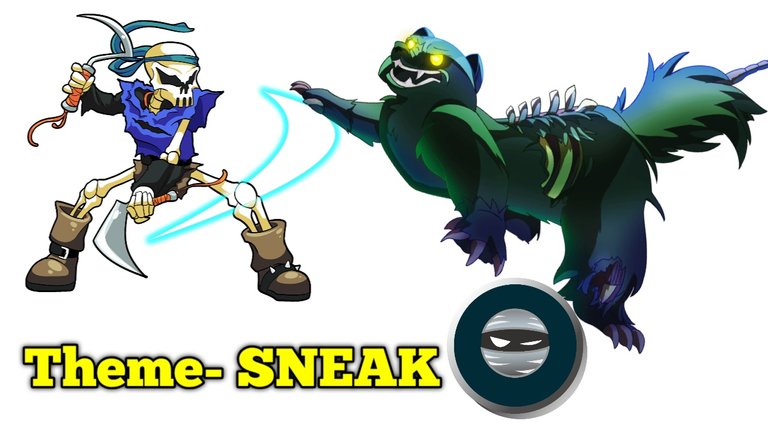 Moving on the same routine leads to feeling boredom. I am happy that some changes have been made in the Weekly Battle Share, due to which some new learning is taking place. As we all know, Opportunity Monsters were found in the last Weekly Battle share. Which we not only had to know, but we had to battle with them. And this week's Weekly Challenge also got something new. This week we have to battle with monsters with SNEAKability. As we all know that there are only a few hours left to end this season. Before this I want to complete my post. Apart from this my rating is 36 hundred which I will try to take to the champions league. However, this is not an easy goal. I will try my best, Otherwise, I will have to be satisfied with the Diamond League level first. I also have to complete One quest with Fire splinter before this season ends.
Now let's talk about this week's Weekly Theme.
SNEAK-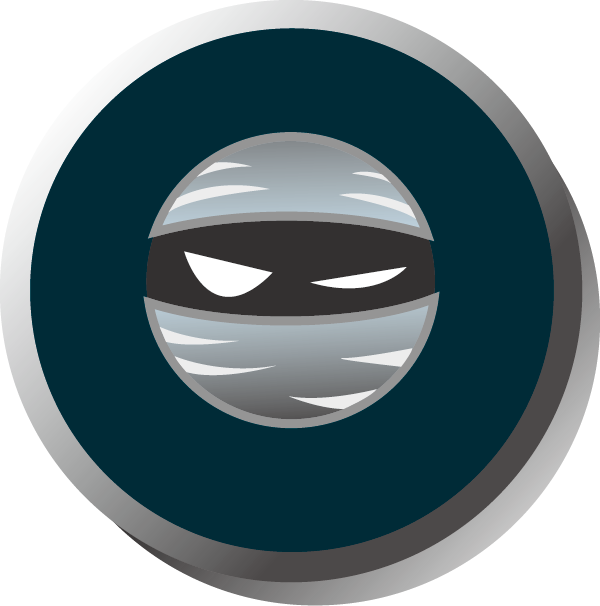 sneak Ability is an ability in which any monster associated with a mellee or range attack targets the last monster of the opposition team instead of front monster. Sometimes it is very beneficial to include a sneak monster in the team. So sometimes it also has the opposite effect. The opposite effect only occurs when the opposition team puts the Health restoring Monster in the last, making the effect of the sneak attack negligible. Which sometimes causes panic. Well, it is on most of the occasion these monster with force have proved useful for the team. Some of the 13 cards of this ability are given below different summoners, you can choose any of these cards for team battle share.
sneak ability monsters-
●Eleven cutthroat-neutral
●Silvershield assassin-life splinter
●Feral spirit-life splinter
●Sabre shark- water
●Coral wraith- water
●Skeleton assassin-death
●Undead badger-death
●Goblin Thief-earth
●Goblin sorcerer-earth
●Kobold miner-fire
●Pyronimac-fire
●Dragonling bowman-dragon
●Shin-lo- Dragon
MY LINEUP-
Before any battle, the same question was going on in my mind that why don't I choose two sneak ability monster in the team? In the end I also got a chance. For which I chose the death summoner. Which had 2 monster sneak ability. Both of which cards were of the Death Summoner. You can see how I set up my lineup so that they too can better attack the opposition team.
1- GOBLIN MECH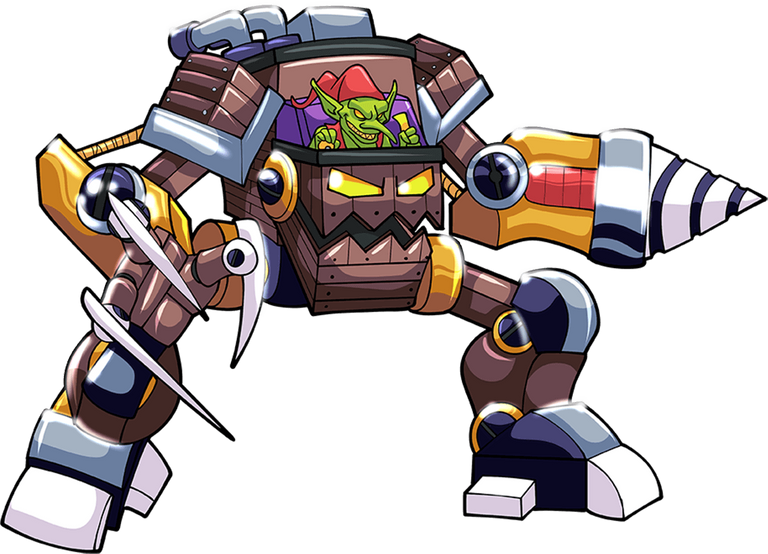 As always, I believe that I like to keep GOBLIN MECH front in the battle. It is a tremendous robot of the neutral monster. In this battle, I landed with Level 4. Its most special thing is that by taking armour, its number becomes 14 (according to the level of the card). Apart from this, the root of any card is shaken by its powerful hit. Conversely, this card does not have much effect on the attack of the normal card, due to which the opposition can face the attack for a long time
2- HAUNTED SPIRIT-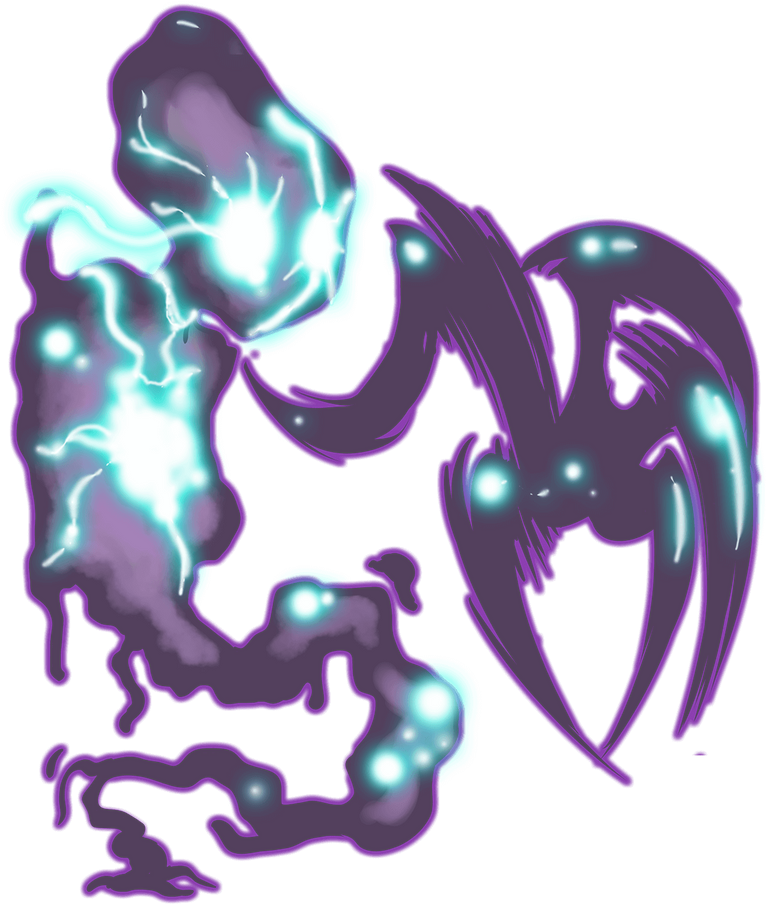 this is my favourite one monster from death splinter having health gaining ability with the end of every rounds. Recently I upgraded it in 4 level, so it can attack back to the mellee attacks. I placed this monster second position to avoid any kinds of additional attack.
3- WAMPIR-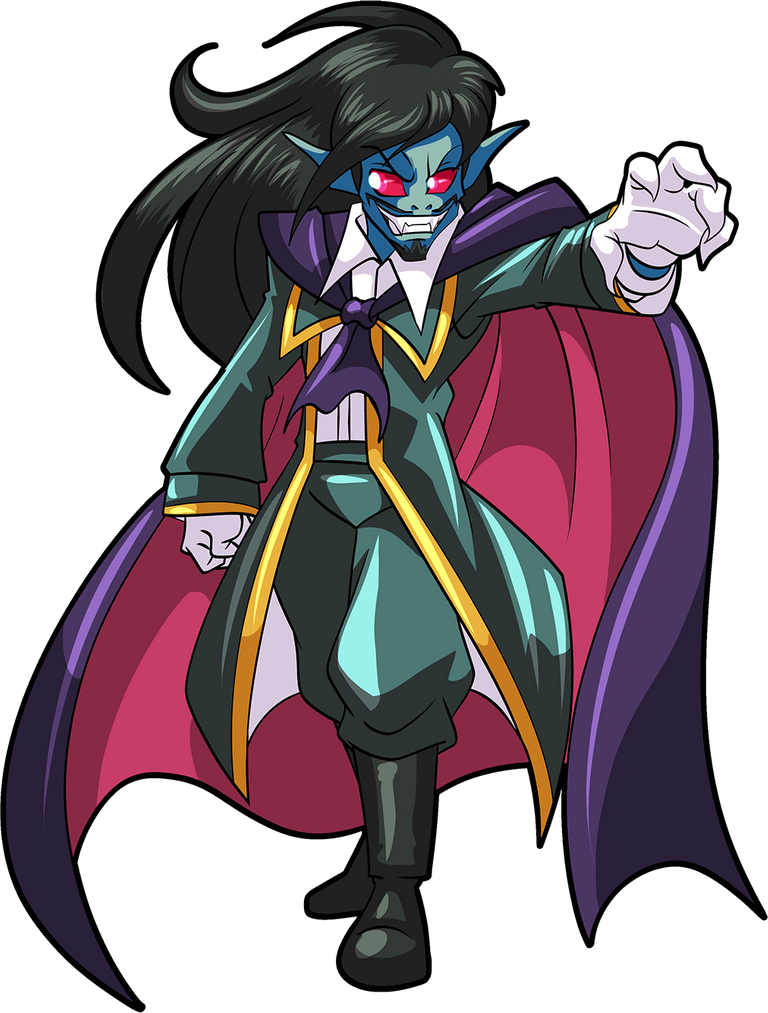 This is one of the most useful monster from death splinter but I am little bit unhappy taking its protection. it has only one protection layer that damages with only one attack. Rest I am happy with its increasing health with each one attack. It becomes most useful monster when you have team have all card level rule.
4- UNDEAD BADGER-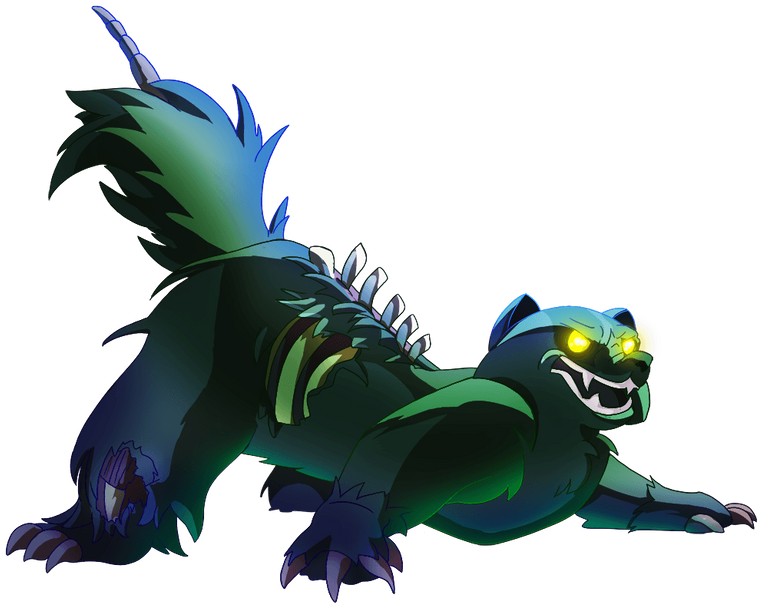 I am fully happy with this monster due to its mellee and sneak combination. although it's mana cost only 2 but it is very useful monster from death splinter.due to its wide ability and very low cost it can fit with any team combination..
4- SKELETON ASSASSIN-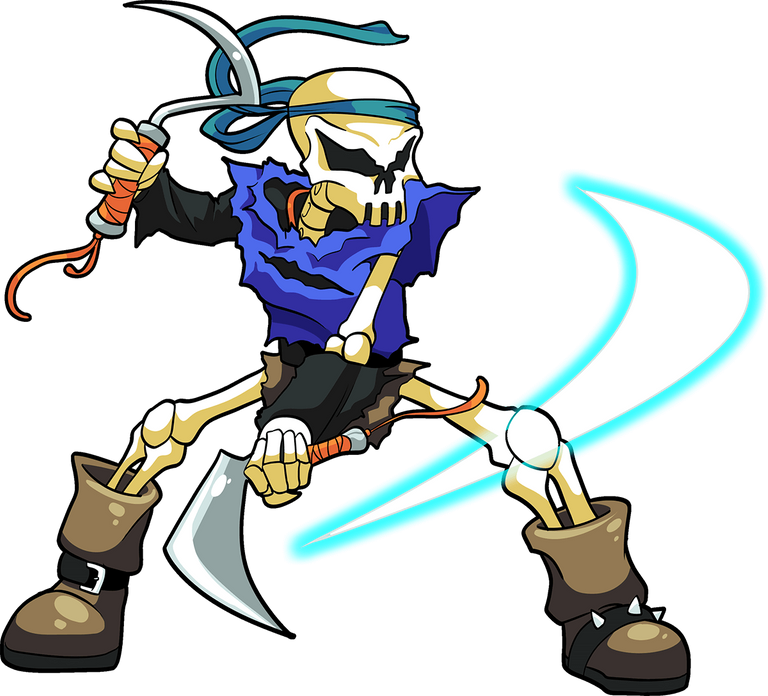 This is one of the finest combination of mellee and sneak attack. Mostly it well known for quick attack on last one or other monster rather than front monster.I am little bit disappointed that I could not update this card in level 4 but I will do it soon. Anyway we cannot ignore its ability in the team. Hence its Mana cost is only 3. so it is very useful monster from death splinter.
6- UNDEAD ARCHER-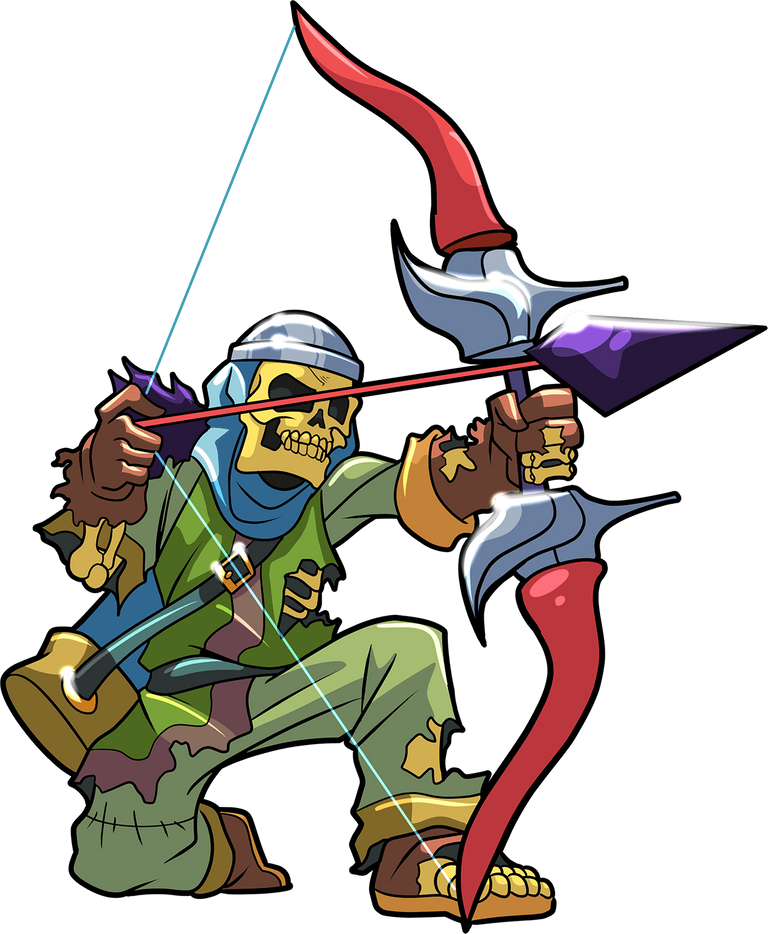 This is also death splinters monster ability of range attack. Recently I upgraded this card in level four seeing its wide ability app using its bow and arrow. I am little bit surprised that sometime it attacks front card and sometimes another one. Its Mana cost is only two, so it is useful monster for death splinter.
Battle Details-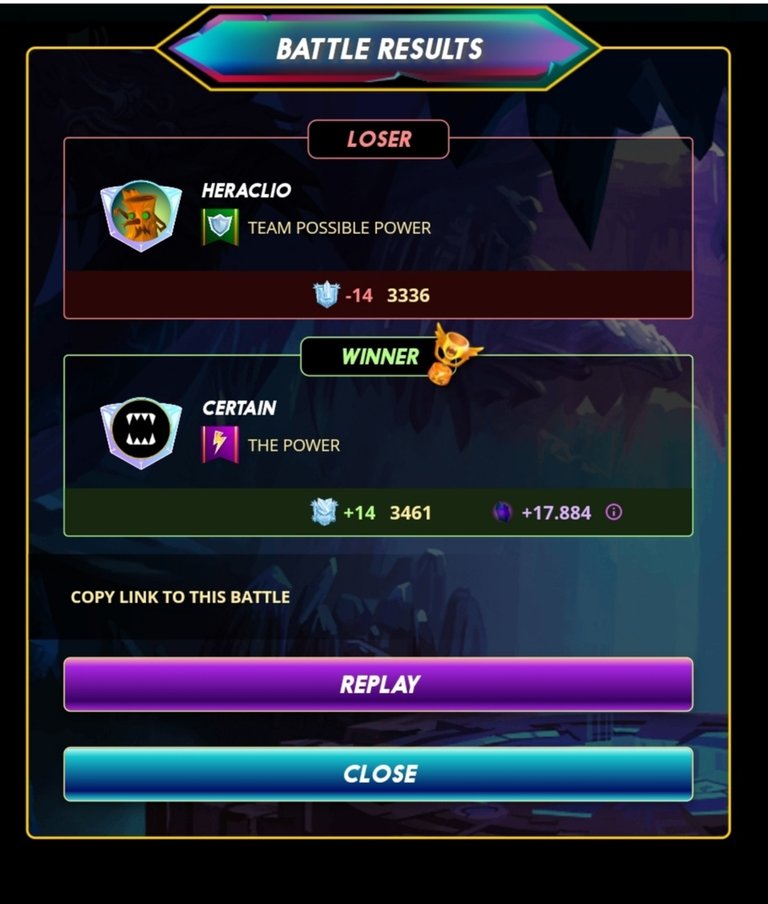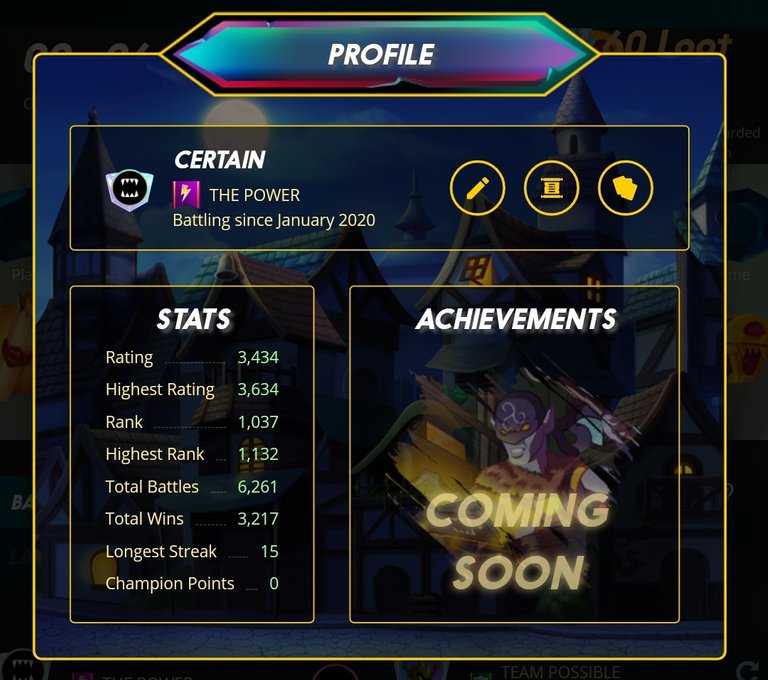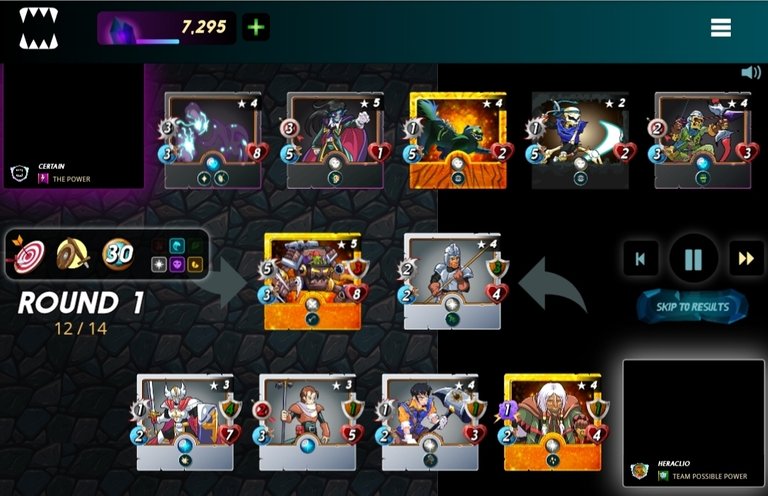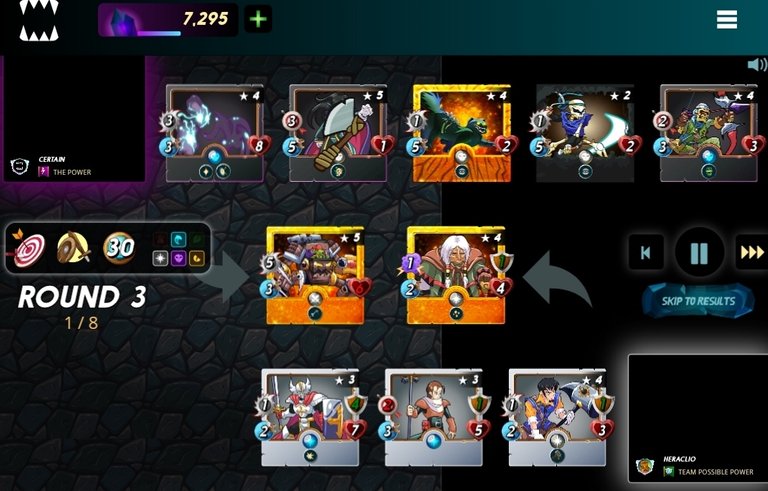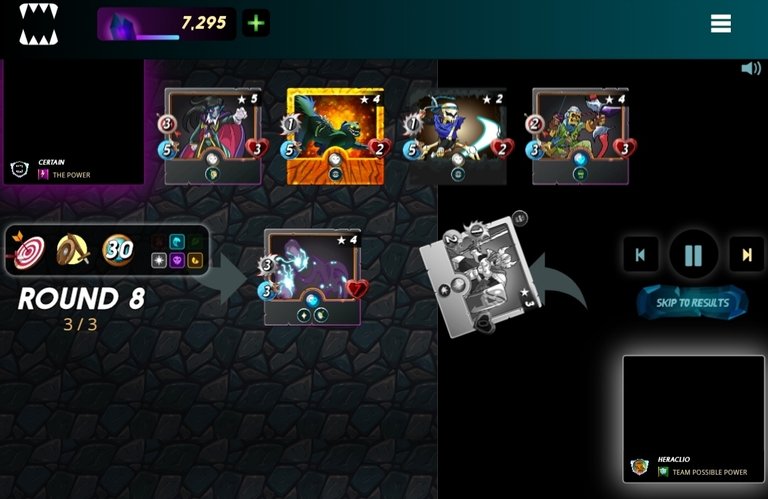 It was a fantastic battle between both team. My opponent was HERACLIO, who landed for battle with life splinter. It was 30 Managames, show my opponent was with a balance team.I expected it to be an equalizer, but the relatively opposing team quickly surrendered, due to which I won this battle only after the loss of one monster.
Here is the some footage of My Battle---
This is my battle link you can enjoy through this link-
https://splinterlands.com/?p=battle&id=5ecb039a45ffd7ed168ccaa4cf461ddb6aff446f
Did your strategy work? what will you try different next time?
I think there is nothing too much think about this monsters and their utilities. Only we have to place them carefully in battle order. I mean our priority should be to save this card at least till two or three rounds. Therefore we should not placed these monster at the front. we have to give enough time to them to attack on opposite team. By doing this we can use this monsters in a best way.
Do you use SNEAK often? why or why not?
To be honest I mostly use these sneak cards at least one monster in every battle. I was already aware about such monsters and its utility. so I used to battle often with them. I think mostly people are doing same because they make different in the team. Besides it sneak monsters are very useful if we place wisely in the team.

Know more about this gaming platform here-
Looking for some wonderful gaming platform? and wanted to have fun in lockdown situation! then check out here-
Here
Declaimer- all images, gif are not mine. Taken from splinterlands gaming platform website HERE