Hello,
New year is coming. So it's time to get a new calendar.
Since I don't like boredom, I decided to create my own calendar related to my favorite game - Splinterlands.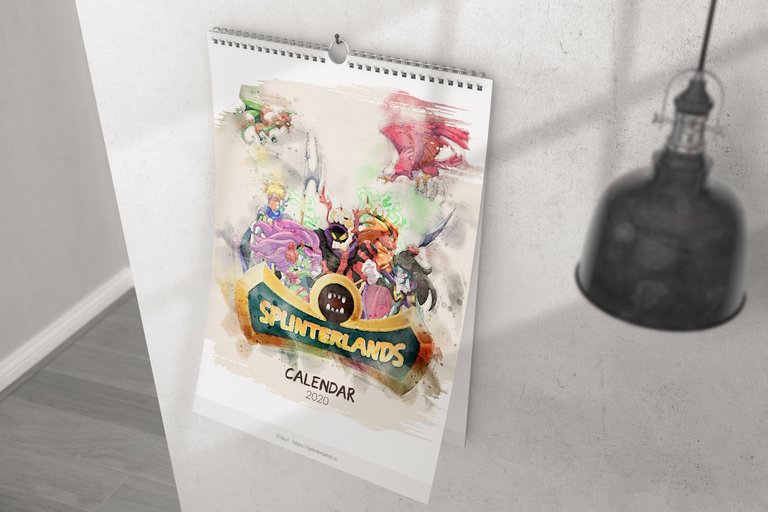 The calendar contains thirteen pages - 12 cards month and the cover. Each month is represented by a different game character (these are card characters I use very often in the game).
So it's time to look inside ;)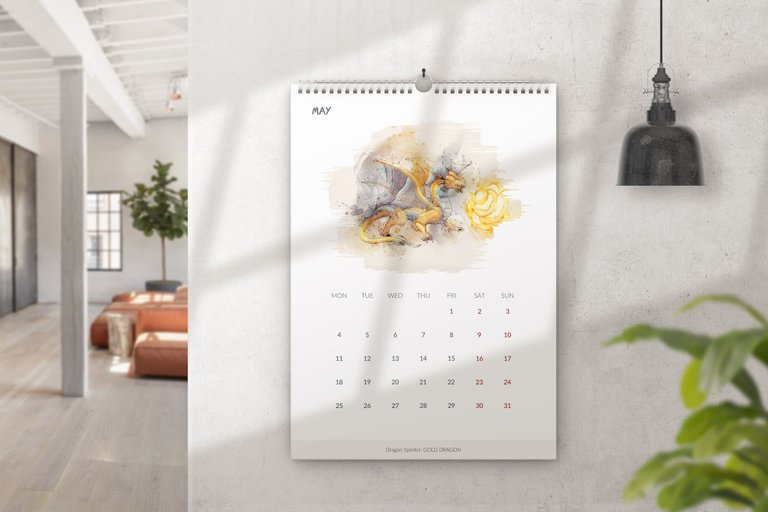 And what about the other months?
Look below :D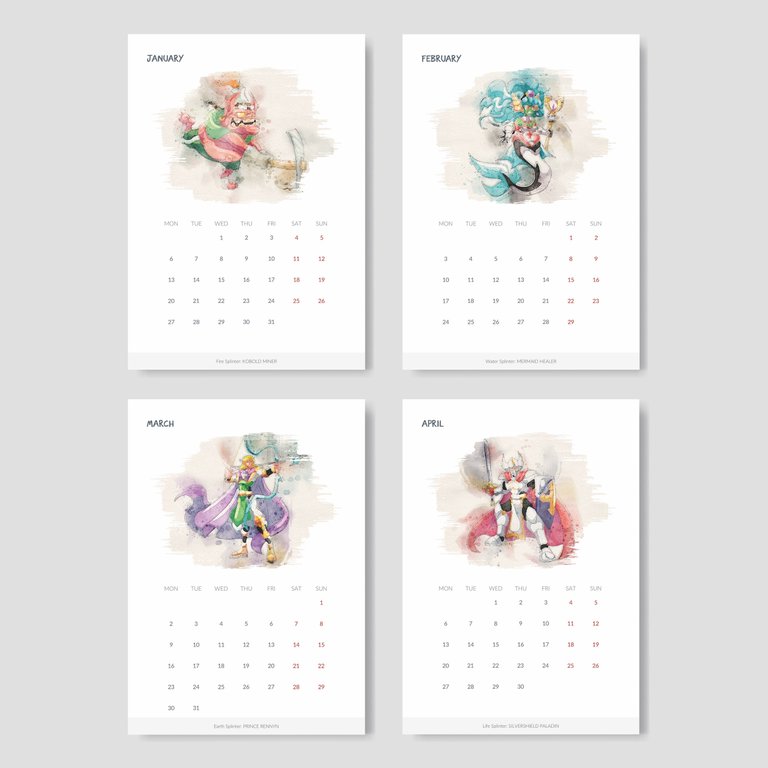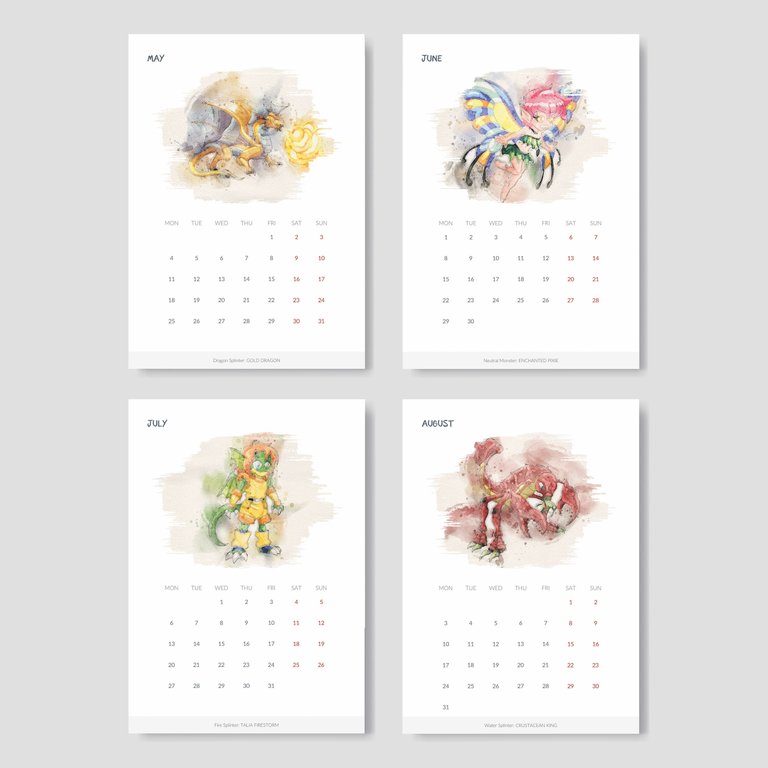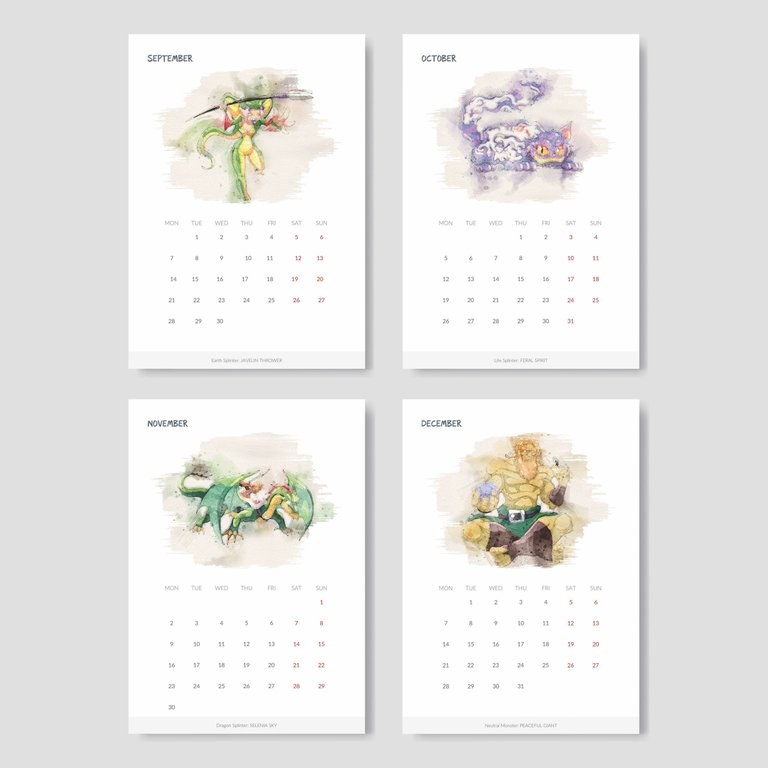 How do you like it? I'm very pleased with the end result. If you want to have this calendar at home, I have a surprise for you :)
You can download it for printing here.
Files: .png
Resolution: 300dpi
Size: A4 (21x29,7 cm)
---
---
This work was created using graphic programs.
At the beginning, I had to prepare the character graphics.
Next, set the initial concept of the appearance of the calendar page.
Choose the colors and font.
Add details to complete the whole.
The creation process:

I am entering this post in a Splinterlands Art Contest organized by @splinterlands.
---
---
Greetings!
@pkocjan
---
Pierwotnie opublikowano na With graphics to the world. Blog na Steem napędzany przez dBlog.