Splinderlands Suggestion: Winners Medals
Hey Splinterlands Fans
I checked out the latest batch of updates to the game which will take effect at the end of this month and see daily quests get a little bit of an upgrade and it got me thinking. The daily quests are key to the organic growth of players in the game and I think it needs to become more dynamic in the way it ships out rewards based on in-game situations.
I thought of adding certain badges that could help you earn more and give winning streaks a different level of appeal. My suggestion is what I call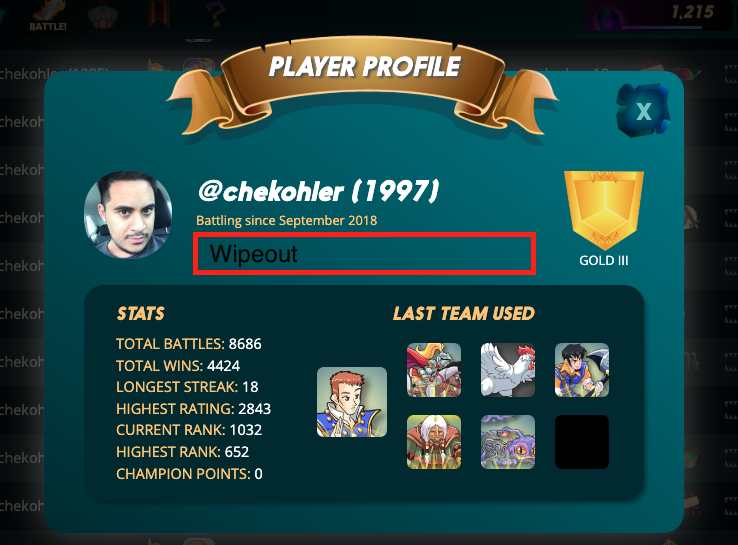 Wipeout
This is where one monster takes out an entire team and results in the win. Holding the wipeout badge/streak will result in additional DEC being paid to the user since this is such a rare occurrence and if it can be repeated the in a row DEC can be doubled at payout.
No Man Left Behind
On the flip side, we could give additional rewards to users who complete a battle without losing a single monster. Matches, where a user doesn't lose one party member, should give them an additional bonus badge streak and additional DEC as a reward for this rare feat.
Last man standing
Another winning result could be the last man standing which is when finishing the match with only monster left in your party. I'm sure there are plenty of splinterlands fans who have hit this close call and been relieved to see it play out in their favour.
People love collecting stuff
People love stats and collecting badges, that's what gamification is about. As with the other stats like the longest streak, we could add how many wipeouts, no man left behind or last man standing matches a user has completed.
Keep the streak going
I think adding additional layers to outcomes of matches and the way monsters perform in battle can make the game a lot more interesting and encourage players to be more strategic about how they pick their teams or build their decks or centre their strategy around specific monsters.
What do you think of my suggestion? Do you have any of your own? Let me know
Let's connect
If you liked this post sprinkle it with an upvote or resteem and if you don't already, consider following me @chekohler


---
| Buy & sell STEEM | Donate LikeCoin For Free | Earn Interest On Crypto |
| --- | --- | --- |
| | | |
---
---