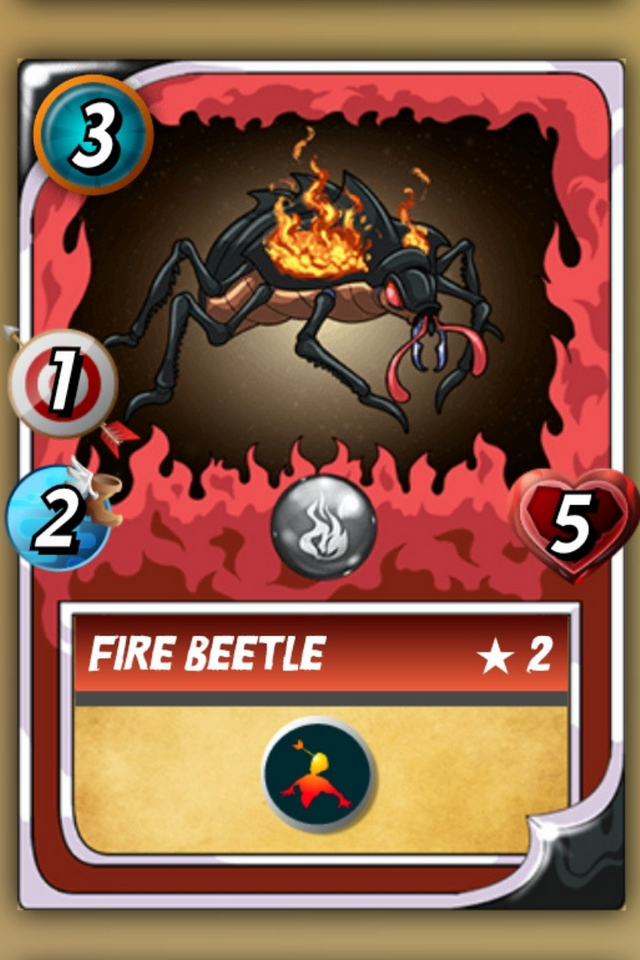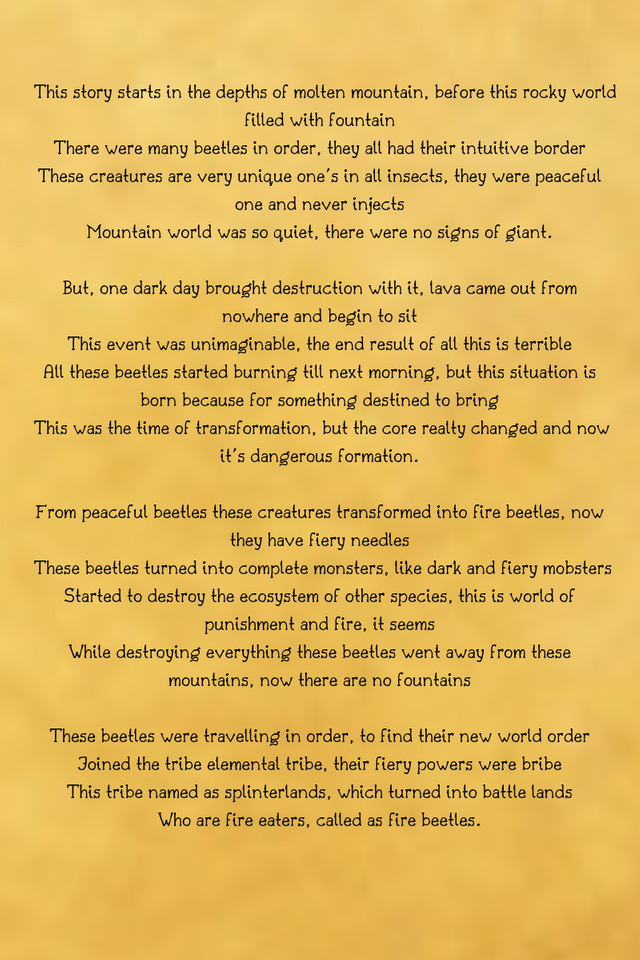 This story starts in the depths of molten mountain, before this rocky world filled with fountain
There were many beetles in order, they all had their intuitive border
These creatures are very unique one's in all insects, they were peaceful one and never injects
Mountain world was so quiet, there were no signs of giant.
But, one dark day brought destruction with it, lava came out from nowhere and begin to sit
This event was unimaginable, the end result of all this is terrible
All these beetles started burning till next morning, but this situation is born because for something destined to bring
This was the time of transformation, but the core realty changed and now it's dangerous formation.
From peaceful beetles these creatures transformed into fire beetles, now they have fiery needles
These beetles turned into complete monsters, like dark and fiery mobsters
Started to destroy the ecosystem of other species, this is world of punishment and fire, it seems
While destroying everything these beetles went away from these mountains, now there are no fountains
These beetles were travelling in order, to find their new world order
Joined the elemental tribe, their fiery powers were bribe
This tribe named as splinterlands, which turned into battle lands
Who are fire eaters, called as fire beetles.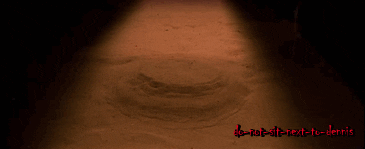 SOURCE
Steem On.

You can support my work through below mediums too.
BTC:
3GJCQPyxQMc5zQasc3EoW7vnV2fKpp9aY9
ETH:
0x514d948ead79d7f8db680173c266a39cd2677c98
LTC:
3DxFQhqaxetpGUciAT5axAdztVVr9QowEb
BAT:
0x193ce1410d4acefd0ee24577d575f087f164ed48
DASH:
7aNhxUxH8NbYDL9TciuGHHERwjL143NCUo

Discord Channel Links:
TEARDROPS: https://discord.gg/wC7H4Rt NATURALMEDICINE: https://discord.gg/wQnDNpv
[Cover picture is screenshot taken from the Steemmonsters platform and edited with Canva]
"This is my original work."
Stay Blessed.
Spread love and spread kindness.
Thanks and regards, Chiranjeevi Sarikonda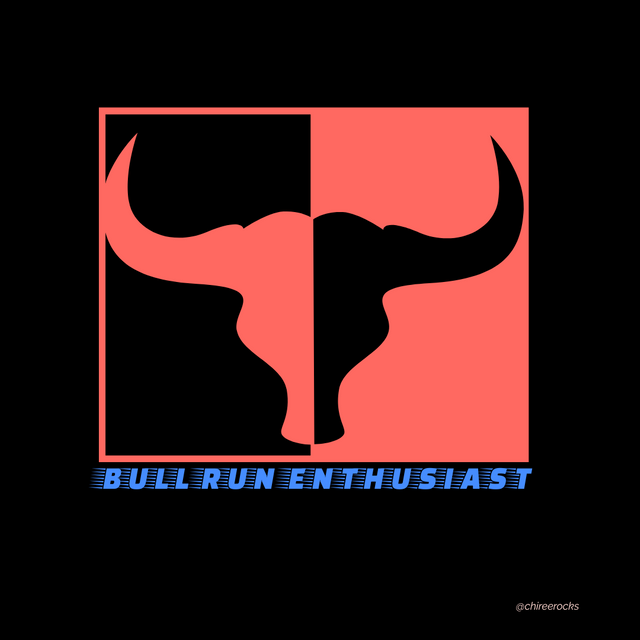 (If you want this logo, let me know in the comment section.)