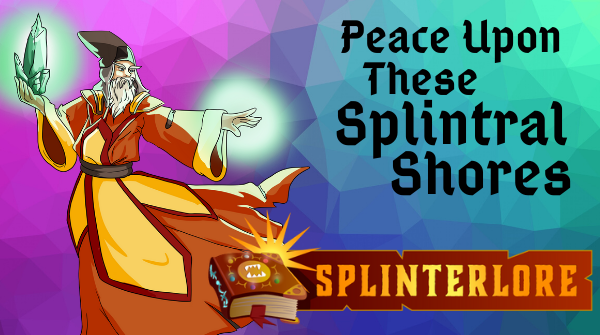 ---
Peace upon these Splintral shores
Is what the Angels' light implores,
As Dragons reign and fury roars,
Embedding us in endless wars.
The sacrifice is yours and mine
When evil toes the faded line
And righteousness shall cease to shine
Through treachery-entangled vine.
Children of the Ancient Five!
Know magic still is quite alive!
So gather we in glory's hive,
As one we fight, we win, we thrive!