Hey, wouldn't it be fun to play one of those classic collectible trading card games from when you were younger?
So you get the old shoebox out, and there are the cards in all their glory. You'd have to spend hours just organizing before you're even able to go out on the endless quest of finding someone to play with.
Now imagine with me for a second. Imagine you open that box, and every one of those cards jumps out, and in a magical flurry of card-flapping motion, they organize themselves into decks right before your eyes.
Your magic collection begins to chatter with excitement as the monsters and summoners come to life and prepare for battle. They beckon you to join them, and somehow, there in your living room, hundreds of worthy opponents appear in front of you.
You lose yourself in battle for several hours, with magical cards that keep track of their own stats and organize themselves. Eventually you find yourself desiring the cards of others, while wishing to unload some of your own lesser-used monsters. The magical cards know exactly what you need. Hundreds more materialize in your living room, but these are not players. They are buyers and sellers, ready to instantly transact and help you grow the value of your deck. All the glory and all the rewards are there for the taking. Will you claim them?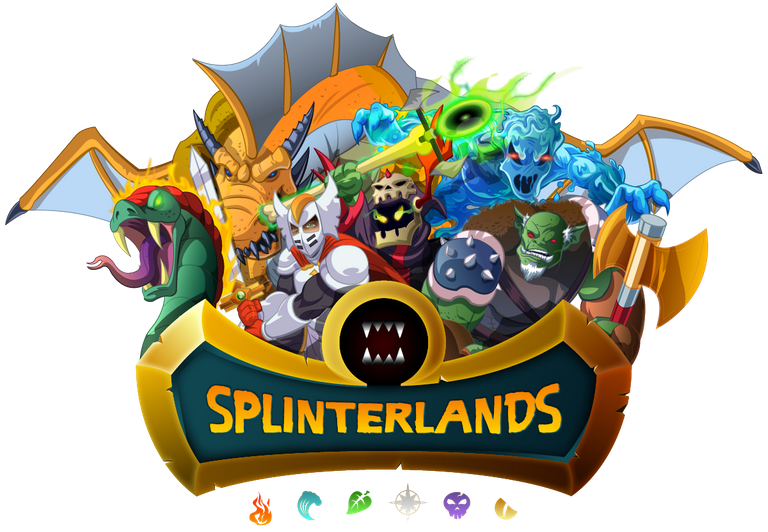 Splinterlands is a new digital trading card game, and it's making the dream a reality. It has all the ups and downs, all the thrills and kills, all the joy and pain of a classic trading card game, but it's also backed by the power and reliability of a blockchain. That means that your cards belong to you, not some company. They are fixed into an immutable, decentralized blockchain.
The cards are actually tokens that you are able to buy from or sell to any of our thousands of players in mere seconds. And the best part: These cards are yours, and no corporation can take that away from you.
So when you buy Splinterlands cards, your money isn't just going away. It's simply changing forms. Here are some of the things that owning Splinterlands cards can do for you:
The number one way to earn rewards with Splinterlands is by battling in the arena. When it's time to seek a battle, a real-life opponent is usually found within seconds. Each player is given 2-3 minutes to create their team within the mana cap and the specific, prescribed set of rules for that battle. There are virtually endless possible combinations of rules, designed to prevent bot abuse and keep players on the edge of their seats.
Once the final teams are submitted by each player, the outcome of the battle is determined instantly and a riveting play-by-play recap is shown to the player. With hundreds of unique Splinterlands cards already in existence, there are literally billions and billions of possible team combinations, and we're just getting started.
When you win a battle, you earn rewards in several different ways: First, you are awarded Dark Energy Crystals based on the cards you used and your level of play. Dark Energy Crystals, or DEC, are the in-game currency of Splinterlands. Everything in the game can be purchased for Dark Energy Crystals, as well as numerous other currencies.
The next type of reward is the Daily Quest reward. In each 24 hour period, you are allowed to complete one Daily Quest, if you are up to the challenge. The tasks of the quests vary, but the rewards are always cards. It is possible to win as many as 25 cards for a single Daily Quest, but that's only if you have achieved the high honor of the Champion 1 league.
The final type of reward for battling is the greatest of all: The Season Reward. Throughout each fifteen-day season, players battle for league placement and ranking, which combine to determine their rewards at the season's end. Even lower-level players can easily acquire twenty cards for their season rewards with a well-balanced deck. But the greatest rewards are bestowed upon the true Champions. The top fifty from each season win additional Splinterlands booster packs. The big winner of each season receives, in addition to ultimate glory, 100 booster packs, valued at $200.
Free Splinterlands tournaments are hosted each and every day. Through these tournaments, a huge portion of the money spent on packs and potions is given back to the players as prizes. This was one of the core founding visions of Splinterlands; a gaming economy that gives truly gives back to the players.
Players can even host their own tournaments, which gives you a chance to get your own advertising message out to potentially hundreds of gaming, crypto, and blockchain enthusiasts. That's some powerhouse marketing if you ask me.
So as you can see, there are tons of ways to earn rewards by playing Splinterlands… but what about the potential to make money investing in Splinterlands?
Let's talk rarity, because we all want to know about the most valuable cards. Did someone say "Black Lotus"? When you flip a card in Splinterlands, there are four different levels of rarity: Common, Rare, Epic, and Legendary. I think we all know which of those is the best. Each card that flips has just under a 1% chance of being a Legendary, but you can double that chance by activating the Legendary potion, which can be purchased in the shop.
There are also gold foil cards in Splinterlands. They are rare and come in at a higher level, so they are always more highly valued. Playing with gold foils earns even more Dark Energy Crystals than playing with normal foils, plus they gain you access to exclusive gold-foil only tournaments with even greater prizes! Every once in awhile a lucky Splinterlander pulls a gold foil Legendary, and some of those have sold for upwards of a thousand dollars. Who even needs a Black Lotus?
That's not even all. At Splintertalk.io, you can earn rewards just for talking about Splinterlands. At Splinterlore.com, you can browse the lore and art of the Splinterlands or even submit your own fan fiction for the world to see! At Peakmonsters.com, you can buy and sell sets of cards, earn residual income by leasing your cards to others and more! Splinterlands is a truly rewarding economy, built around an incredibly enjoyable game and powered by the one and only Steem blockchain.
So forget about the old shoebox. We promise, you don't even need to worry about damaging your Splinterlands cards. Play with 'em all you want, even if you have cheesy-poof fingers, although cheesy-poof fingers may cause damage to your keyboard or mobile device. Your cards are really yours, and they're always in mint condition.
I just have one more question. Is the world ready for a game like Splinterlands?
They are. And we're here. Join us at Splinterlands.io
---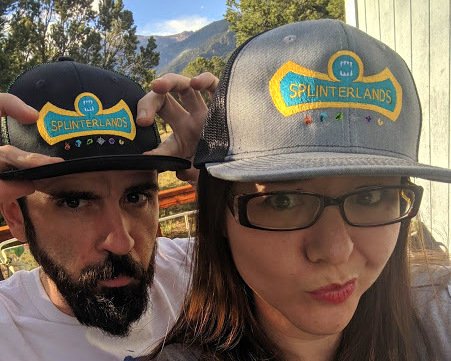 @CarrieAllen and @ChrisRoberts