It may have taken several weeks of rather impatient waiting, but the custom-embroidered hats @CarrieAllen and I ordered have finally arrived!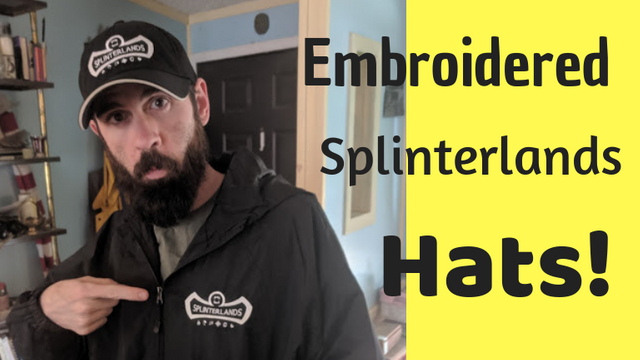 ---
When ordered customized goods online, you can never really be sure about the company, quality, reliability and all that until you try some of the products.
---
Holy crap, these hats are amazing. We ordered six different styles, with different variations of a few of the Splinterlands logos. I really love some of them. The one I'm wearing in the picture above is the Port Authority DryZone Performace cap. It's an incredible light and breathable material that hugs your head like your friggin' baby blanket. It's so much more comfortable than my black leather cowboy hat (which is too old for this shit). I can already tell that I will wear this hat all the time. I may even want it in different colors, but you know how black brings out my eyes.
Here are some more of the hats.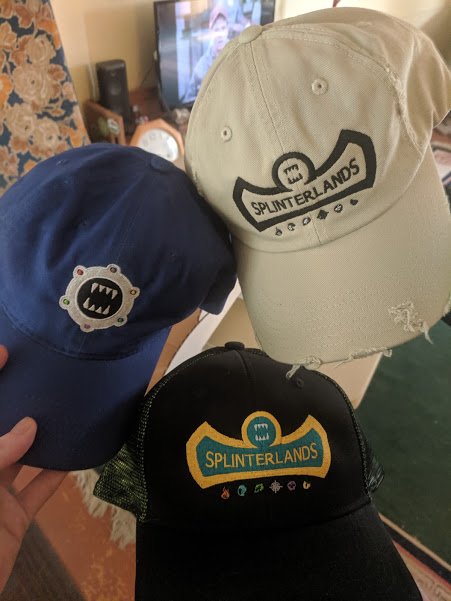 ---
I'm usually partial to mesh-back trucker hats personally. When I was a kid I played baseball, and one thing I've never let go of is the curved bill. I used to curve my bills almost into a circle and beat the hell out of my hats. We got a couple different styles of trucker hat. I love one, and I could pass on the other. Not all trucker hats are created equal.
Carrie looks great in all of them, but especially the distressed stone-colored one pictured above. We also got a beanie just for her, since apparently her head is cold even in June. The beanie is really nice. Carrie excitedly made this girly little snapchat-looking thing to show it off.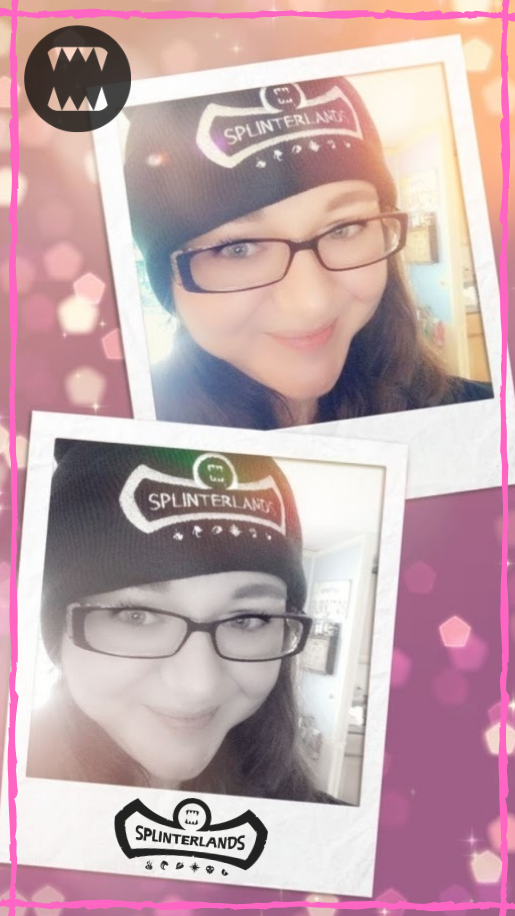 ---
Although we really wanted this one-of-a-kind Splinterlands merchandise to wear everyday, the real reason for buying this stuff is we're seeking a supplier for quality embroidered hats and shirts, and we just may have found it.
---
What do you think, Splinterfolk? Are these hats the kind of SplinterSwag that you would be proud to own? Would you be stoked to get one as a Kickstarter contribution reward?
Gimme some feedback in the comments, and you might get a substantial SPT upvote! Don't know about SPT yet? Get over to https://www.splintertalk.io pronto!
---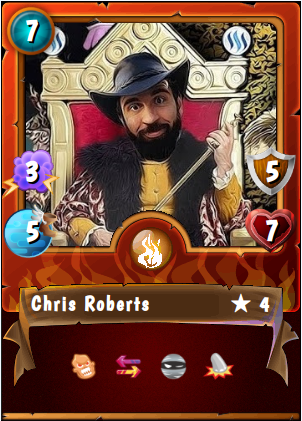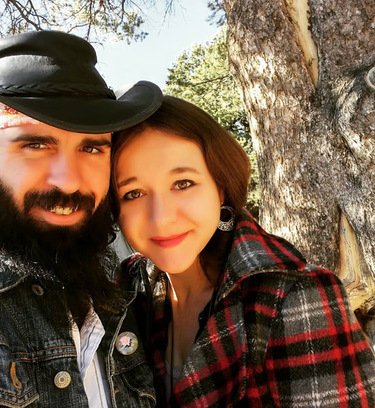 @carrieallen and @chrisroberts