Available Positions In The Contest Kings Splinterlands Guild!

Hi Everyone,
There is currently 9 positions free in our level 8 guild for new members to join.
We have a bonus offer for each guild member that allows you to nominate a steem blockchain account to be added to our auto voter.
This will be at a fixed 20% upvote from @contestkings balance and growing curation trail on up to 2 posts that the nominated account publishes every 24 hours.
We currently have 32,000 SP and 1,500,000 SPT tribe tokens staked.
The account holds the second ranking for most tokens staked in the SPT tribe window.
The SPT tag is used to help distribute SPT tokens through a rewards pool to players talking about the Splinterlands game.
The Splintertalk tribe and token was set up by the developers of the game to reward the community.
When you use this tag in your post sharing experiences about your journey on Splinterlands the curation team will also reward top quality content!
This can then be staked to help influence your vote in the Splinterlands tribe window: https://steempeak.com/tribes/SPT
Please note comments are excluded as content for the auto vote.
Here is a breakdown of the conditions to join the guild:
After requesting to join and being accepted an initial minimum donation of 10,000 DEC is to be provided to the guild via the buildings tab within 24 hours.
In addition to this there will be a further 90,000 DEC that must be paid off over 9 months to purchase your seat in the Contest Kings guild.
This would mean that if joining in December 2019 you would have donated a minimum 20,000 DEC (Including the initial donation) by January 1st 2020.
The remaining payments are due on the 1st of each month where a 3 days grace period will apply before the member being removed for non compliance with no refund available.
Members can pay ahead instalments at any time via the buildings tab and we encourage this to help fast track the level of the guild hall building getting to level 10 as soon as possible.
If you decide you want to leave the guild @contestkings will purchase your seat back from you within 7 days as long as you are up to date with your guild payments.
This will be via a direct transfer of Dark Energy Crystals to your Splinterlands account less the 10,000 initial donation up to a maximum of 90,000 that would have been contributed at the time of request.
This seat will then be resold by @contestkings to another member of the community at a chosen fee of our choice.
The user also has the option to sell their seat in the guild to another member of the Splinterlands community.
This could be for a set fee between you and the other party which may be more than what you have paid so far.
Moving forward from the 1st June 2020 an additional ongoing 1,000 DEC membership donation will be required by each seat holder on the 1st of each month to continue indefinitely.
This additional 30,000 DEC each month will be put towards other buildings and or things to improve the guild.
If you choose to sell your seat to another member in the future the bonus upvote offer will carry over as part of this.
This will mean the new owner of the seat can nominate a new account name for the vote.
The upvote offer remains ongoing to the guild seats owners nominated account indefinitely.
If required the name can be changed and updated on the auto-voter on request of the seat holder.
Detailed below are some important rules where If broken will result in the user being removed.
This would mean having your seat revoked in the guild which will then be owned outright by Contest Kings with no refund available.
The continuing use of profanity and or offensive language in the guild room chat.
Where failure to make minimum donation payment by 12:01 am AEST on the 3rd of each calendar month as outlined above in introduction.
Members will need to maintain an average of 5 daily quests a week over a rolling 12 week period.
We also reserve the right to alter and or change compliance rules where required to help ensure the guild structure and integrity is maintained as a priority.
If you have any questions please let us know below.
Thanks for your time!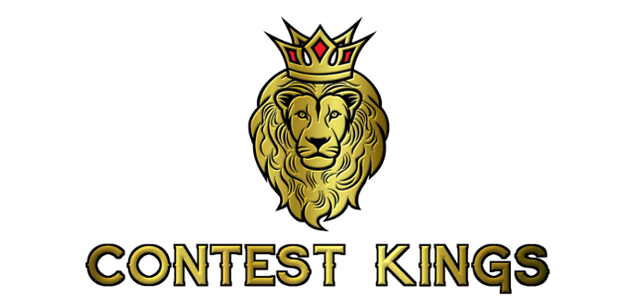 ---
---