Splinterland Pack Openings
Half the fun of Splinterlands is opening packs. I like battling, but there is such a good feeling when you pull a good card. I'm trying to build up my deck so I can get into better leagues. It's also a good way spend some well earned DEC.SO lets get into what I pulled.
Beta
My first pack was the best. Beta packs are going for $2.92. I pulled a gold foil Haunted spirit which is worth $4.22 alone. Stone golem $0.11, Divine Healer $0.18, Feral Spirit $0.18 and Fire Beetle $0.08. the pack was worth $4.77 so not too bad of a return.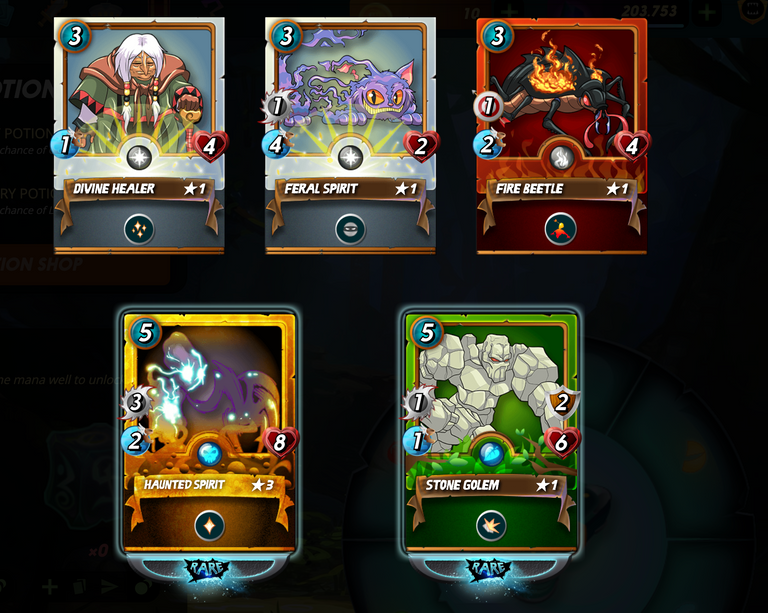 For the second pack I got a Goblin Shaman $0.08, Silver Warrior $0.05, Fire Demon $1.24, Elven Cutthroat $0.21 and Crustacean King $0.25. So this pack was a loss at $1.83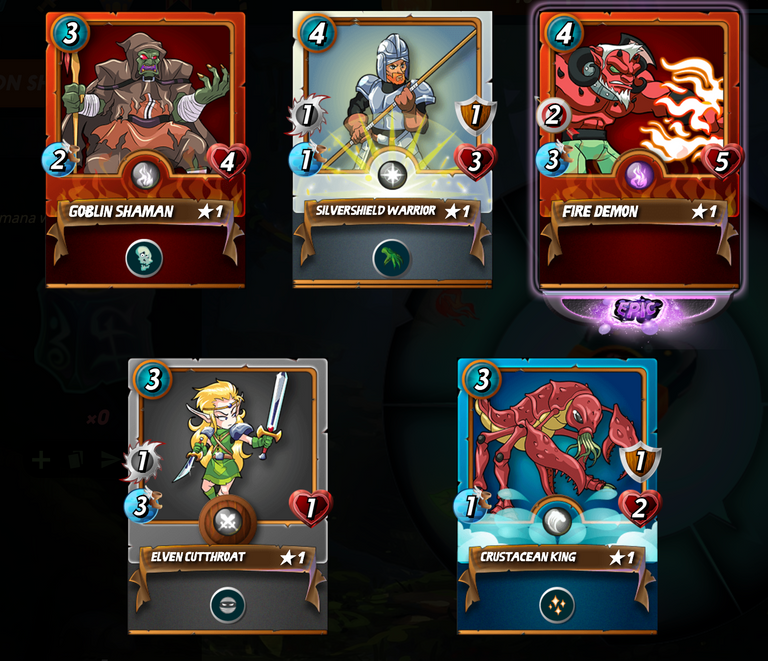 Untamed
These packs are going for $1.16. I got a Maggots $0.07, Failed Summoner $0.04, Tourtsian Fighter $0.04, Drake of Arnak $0.33 and Undead Badger $0.03. This was another loss...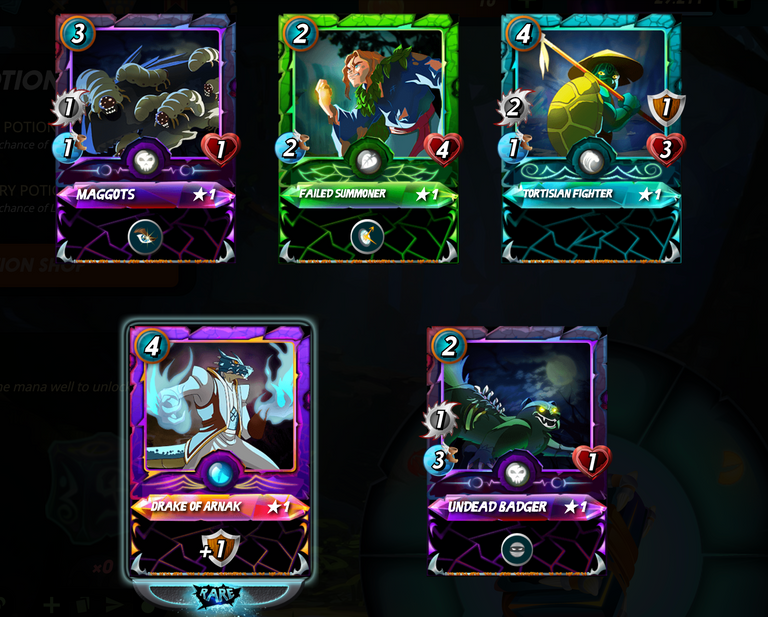 Even though I did not make all my money back on each pack I had fun opening them.
---
---