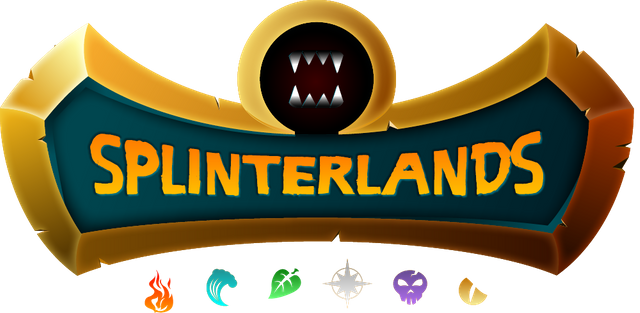 Ready to play Splinterlands? Sign up Here!
Splinterlands is an online trading card game running on the Steem blockchain (with some Tron blockchain integration. )
I Won A Contest
I recently won a contest hosted by @mellofello giving me the use of the @chasingunicorns Splinterlands account for seven days. I ended up having a major problem with my home internet for the entire 7th day and @mellofello graciously extended my delegation by an extra day to compensate. I swear, the Splinterlands is the best community in all of gaming!
This was the second time he ran this contest. If you are interested in applying to do this as well, he's running the contest for a third time here:
https://www.splintertalk.io/steemmonsters/@mellofello/free-steemmonsters-7-day-delegation-contest-3-winner-keeps-100-of-prizes-worth-up-to-65-steem-or-more
The deal was that I would get the login information sufficient to operate the account and then I would play that account for a week. At the end of the seven days I would receive all the daily reward cards, tournament winnings and dark energy crystals that I earned from playing that delegated account. The image below shows some of the summoner cards I would be working with on the account: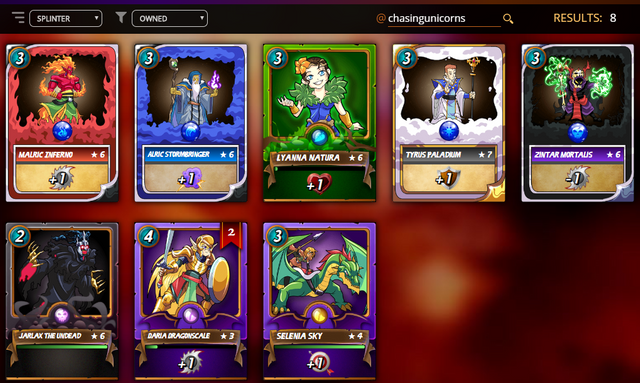 My Strategy
Due to my life situation, this was going to be a very busy week. With that in mind, I decided upon a strategy to try and maximize my earnings. I wasn't going to be able to schedule my playing to coincide with the tournaments so I would simply play any tournaments that I happened to catch. Regardless, during that week of delegation I won a total of 13 STEEM from placing high enough in tournaments. Not bad!
My focus was on maxing out my dark energy crystal (DEC) earnings. If a daily quest was active at the time of playing, I would keep it in mind and be more likely to choose the particular splinter associated with that quest. In order to ensure that I was getting the most DEC per winning battle, I would play less than 10 matches and then wait a while for the "energy capture rate" (ECR) to regenerate before playing again. Sometimes this meant leaving a daily quest unfinished for several hours and coming back to it. The ECR almost never went below 90% during my use of the account. I didn't focus on ranking up to higher leagues, but I did manage to get the account into Diamond III by the end of my week regardless.
Results
This strategy worked out brilliantly. I managed to earn 18,137 DEC and 80 reward cards. Got a couple legendaries (including a Black Dragon card) and some gold foil editions. The image below shows the daily reward cards I earned one of the days. Adding in the 13 STEEM of tournament winnings, my total earnings for the week ended up being worth around 65 STEEM! This was a great run and I am very grateful to @mellofello for the opportunity. I've been able to use these extra Reward Cards, DEC and STEEM to strengthen my own deck considerably.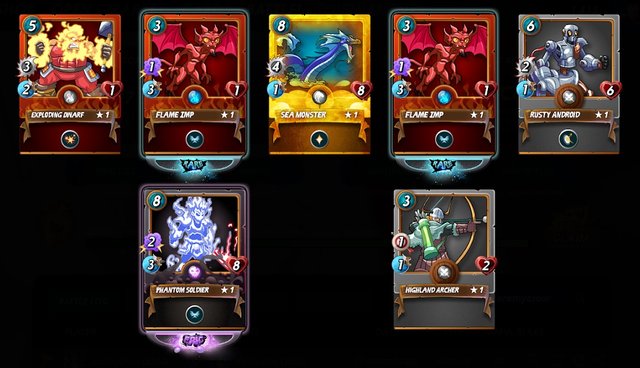 Ready to play Splinterlands? Sign up Here!
Connect
If you're interested in connecting with me elsewhere:
My Website:
www.crypto-spore.com
Twitter:
www.twitter.com/Crypto_Spore
YouTube:
www.youtube.com/channel/UCJndBuZ3aoAjqDDzW_IbJ8Q