I spent hours yesterday opening up new untamed packs, the journey to my first Gold Foil Legendary is in the youtube video below.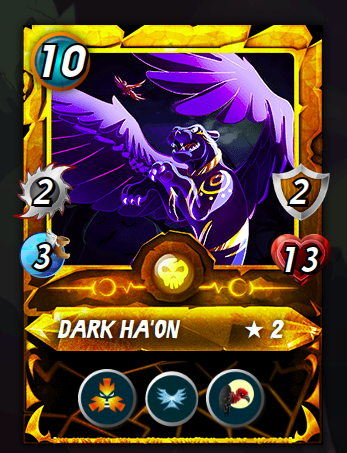 Warning: Nearly 2 hours!
I participated in the Kickstarter, and receieved a large number of packs plus thousands of potions. The potions, 3250 charges of each, were not enough to open all of the packs, so I think I will save some for now.
I started taking pictures of the packs I was most excited about: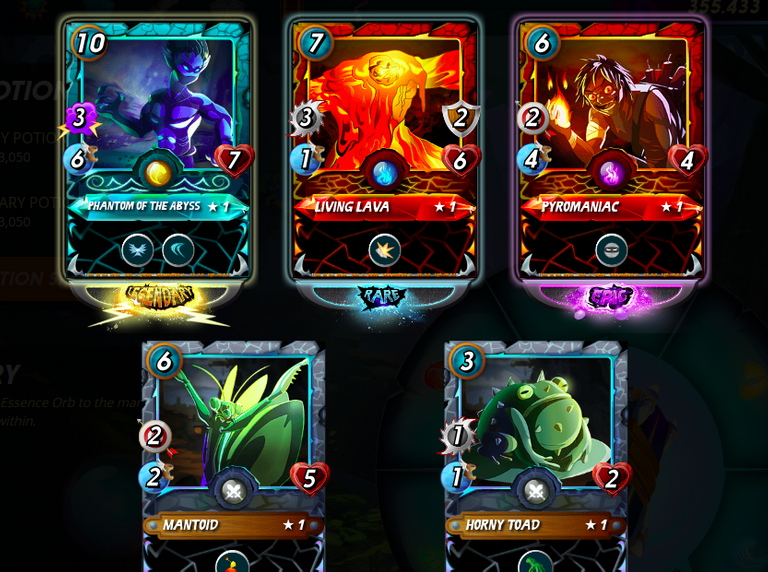 When I saw Legendary, Rare AND Epic, I thought, 'This is a good pack'. What can I say, this was early on in the journey.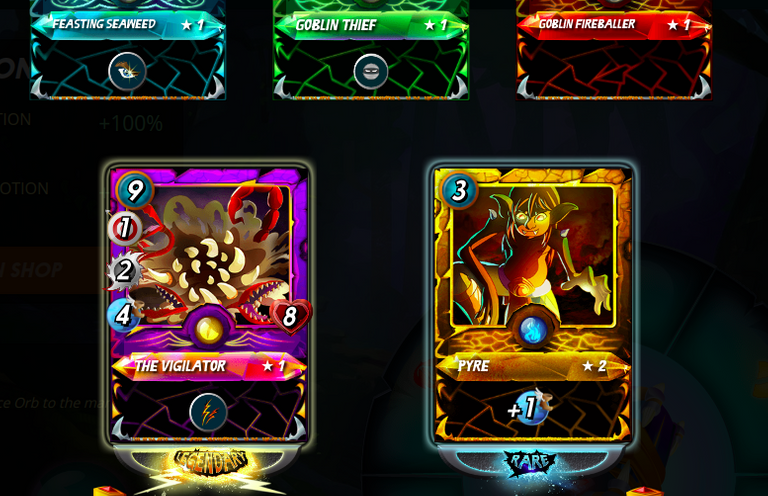 My first Golden Summoner, Pyre the new fire/speed summoner standing next to Legendary Vigilator, one of the new cards with both ranged and melee attack.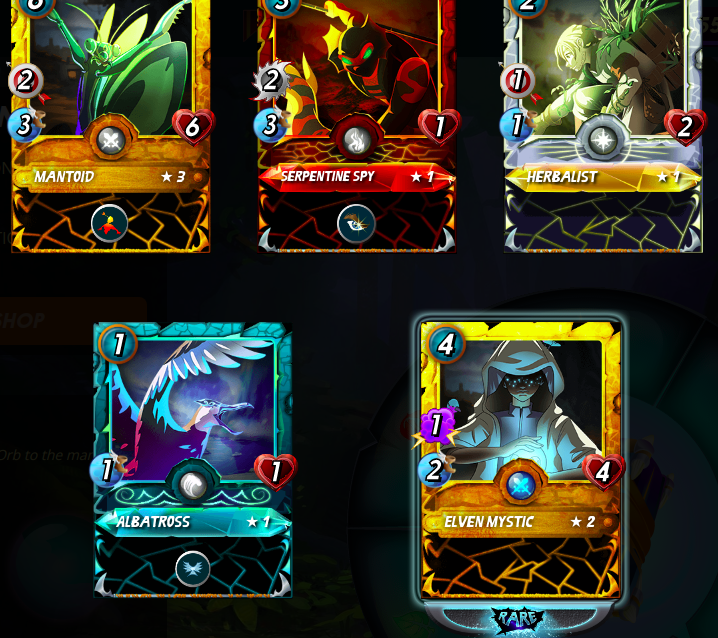 Those gold foil potions every once in a while come up with a double, which is fun to see. Gold common and Gold Rare - both new neutral faction cards that might come in handy. So far Mantoid looks a bit over priced on mana, but 6 health might keep him alive with all these new opportunistic monsters!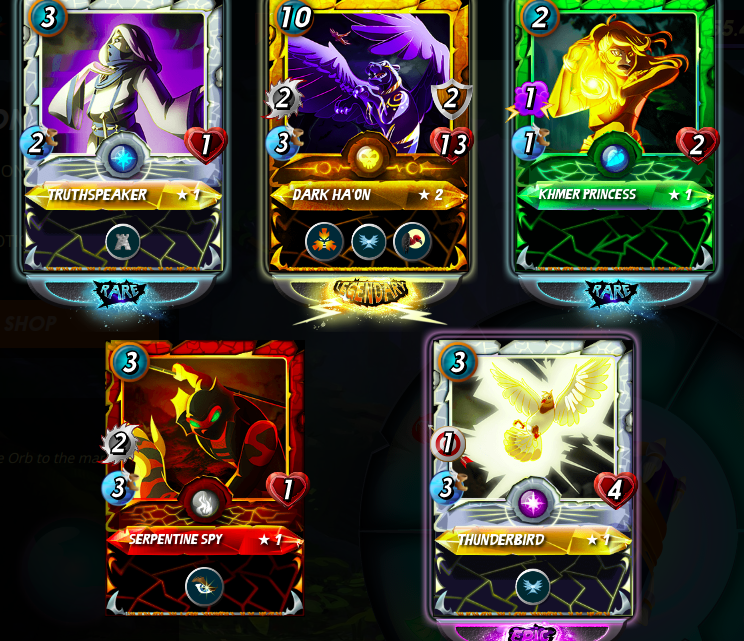 GFL!!!!!
Gold-dipped Dark Ha'on came in between two rares and above an epic Thunderbird. I was stoked. His list price at the time was 470 dollars and I immediately listed it at 469.
This morning, I noted that the offer price had dropped to 385, so I took him down to take this picture. I think maybe I'll sell him sometime next decade.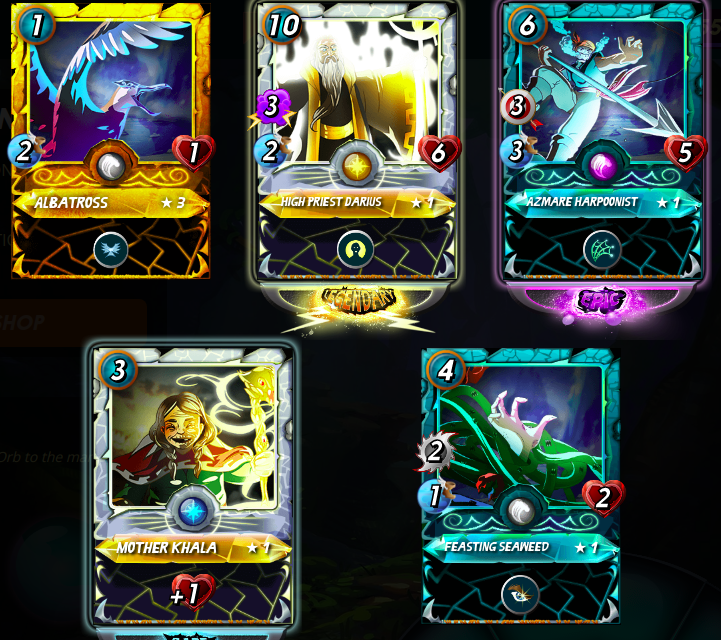 Another pack with a little something of everything, a golden common, Legendary High Priest Darius, an Epic Harpoonist from Azamare and Mother Khala - the new life summoner that I expect will give Tyrus a run for his money with Lyanna's Powers.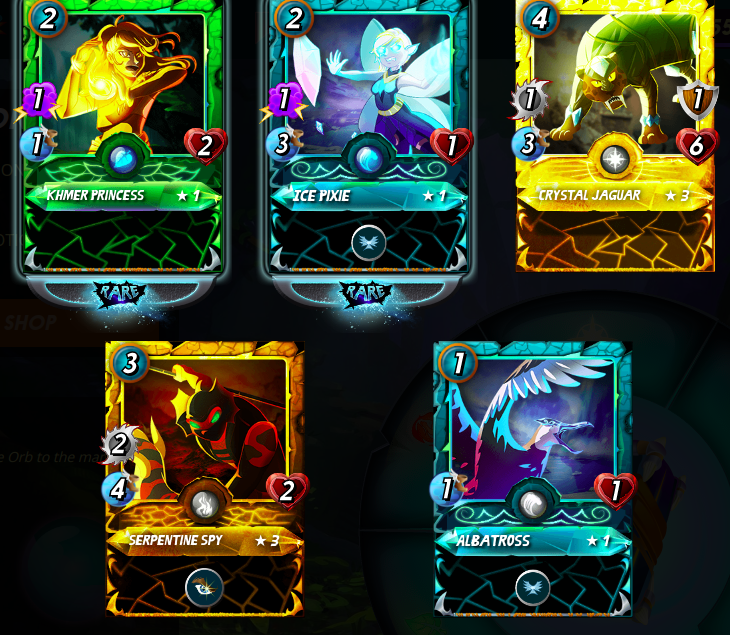 Double rare, double golden common. The thing that I really like about gold cards, and I mention this in the way too long video above, is that they start at higher level. The DEC bonus for playing them is nice, but having that boost just starting out is very helpful.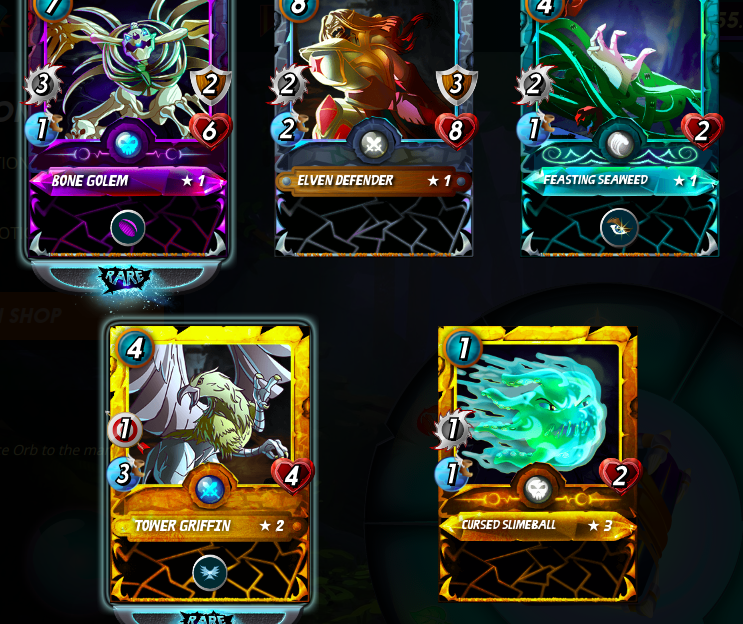 Both Bone Golem and Tower Griffin will prove to be very useful in Gold Tier. I cannot use my Bone Golem with Repair yet, until I manage to make it out of Silver league again, and I am still missing a few Tower Griffins to get a Gold League ready version with its ability Protect, which gives +2 defense to all allies. This is the first neutral faction monster to offer this ability.
I am also hoping for about 10 more cursed slimeballs to be able to get an exploding variety....that is going to be interesting to see how it plays out in matches! Everybodies slimeball has to explode first....
Unless I put out peaceful giant and snipe your back lines!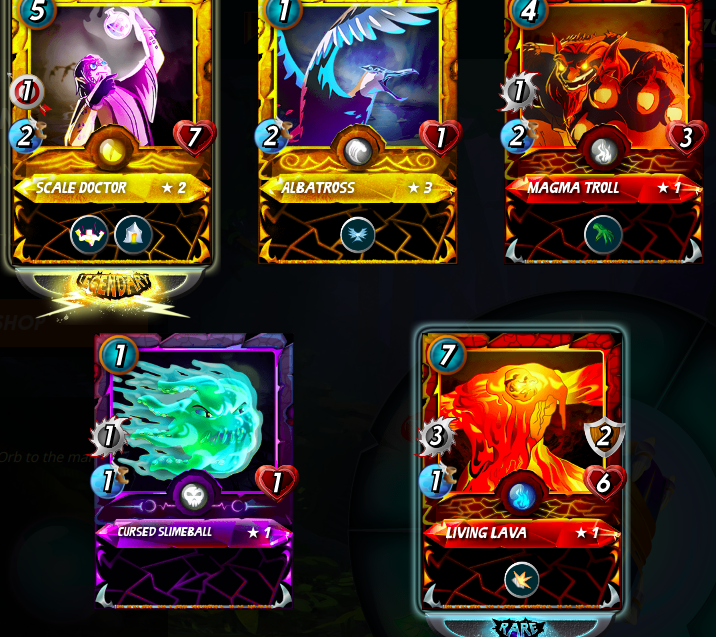 ANOTHER GFL!!! Just pulled this morning, Scale Doctor appears like its going to be a must-use utility card for the dragon splinter. Another golden albatross rounds out this very nice pack.
---
I am still opening, but I am starting to focus now on making teams and attempting to make it back through the three tiers of silver back to GOLDEN country!