I will shortly be moving all splinterland related content over to my gaming account @ecoinstar, but for the rest of 2019 my regular followers will have to put up with just a bit of Splinterlands content from me.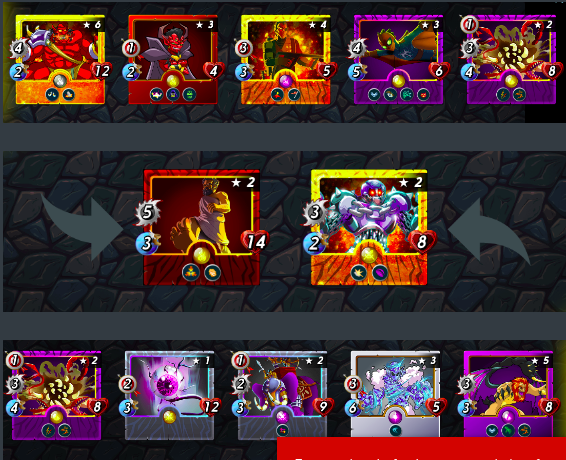 One of my very favorite modes right now is 99 mana, and combined with all of the other fun battle restrictions that multiply possibilities, I think that 99 mana team contruction offers A LOT of opportunity to strategize as a player. If you are new to Splinterlands, matches generally take just minutes, because the playing is in the selecting of the cards. Some matches can take much longer to analyze and understand exactly what happened.
Below I document a 99 mana match that I won using a Fire-Dragon team against a Life-Dragon counterpart. This match was qualified as 'Healed Out' (no healing) as well as 'Unprotected' (no armor). Funny fact it looks like we used the exact same number of mana points, 48.

Here is my back line; you'll notice I am ability heavy with Molten Ogre's Demoralize, Lord of Fire's Silence and Strengthen, plus the Ferexian General's Inspire ability. Combined with my Summoner Camila's abilities, we are looking at a -2 to enemy melee attack, -1 to enemy magic, +1 to our health and melee attacks.

Our tanks square off in the center, with my Magnor standing tall against the Chain Golem, who has been hobbled by the Unprotected setting of this match. Apart from Enrage, Magnor has taunt, which draws all possible sneak and snipe attacks to him for as long as he remains alive, an ability that as we shall see did not come into play. Chain Golem's shield ability does keep it alive an additional round, but it will sorely miss it's armor.

Our enemy lines up with some big pieces as well, his expensive Selenia Summoner's +1 to ranged damage will juice the numbers right off the bat, but my -2 to melee attack will reduce every melee member of their team to the minimum, 1. Cornelius is also missing his heal ability.
Let's get into some action.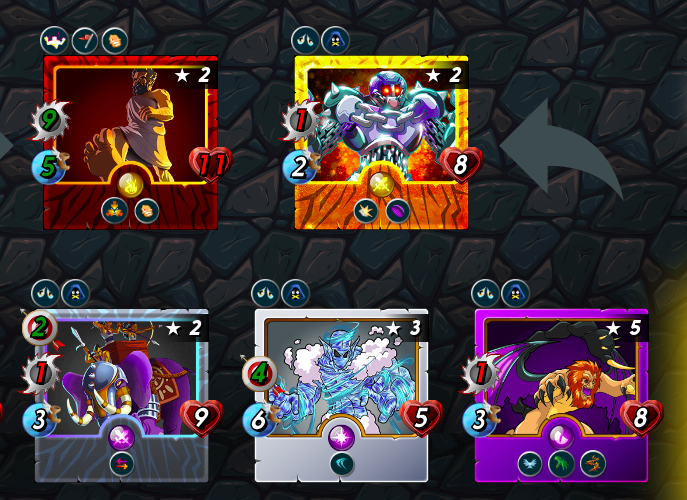 Right off the bat, after all of the buffs and debuffs fly, the speedy Air Elemental 'activates my trap card' so to speak when it attacks and enrages Magnor. Strengthened, Inspired and Enraged Magnor is now ready to take a bite out of the Chain Golem, which will only survive by virtue of its Shield ability.
Ironically, the Air Elemental bites the dust in the very next action, as our Dragon Jumper subjects it to an Opportunistic Stun Death.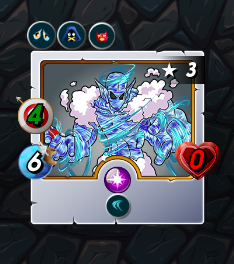 Blows are exchanged throughout Round 1, and Magnor soaks it up down to 1 life. My Ferexian General Strikes out and softens up the War Cha'ang, while Vigilator and Lord of Fire cannot penetrate the Golem's Shield.
The enemy's chain golem misses the chance to finish Magnor off at the end of the round with the round's first miss.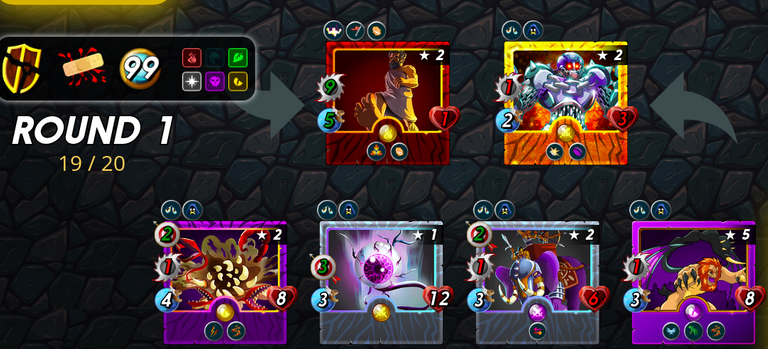 Enraged, Inspired and Strengthened Magnor on his last life is the fastest card on the board, and takes down the chain golem at the top of the round.

Vigilator misses his first throw but then finally takes down Magnor. As main tanks are both dead within two actions, we can see who is stepping up from the bench - and the comparisons are not flattering for the dragon splinter's favorite reach monster.
Molten Ogre soaks up some ranged damage and leaves Manticore at 1 health.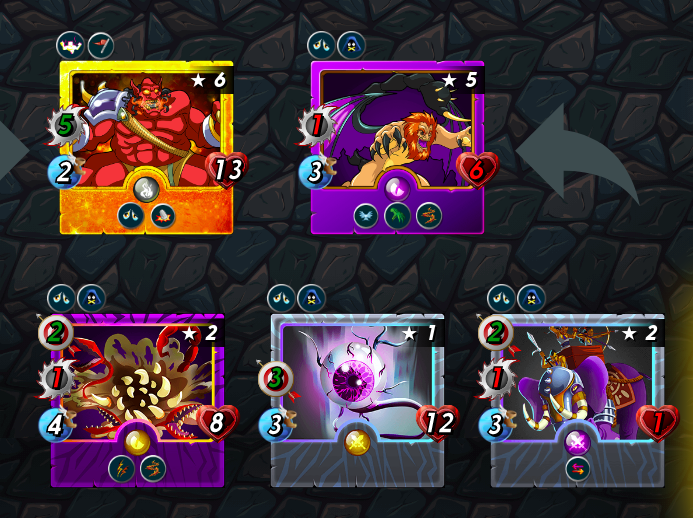 With the speediest contenders now dead, our Dragon Jumper is top of the turn with its opportunity ability, targeting the monster with lowest life. He'll take down the Manticore, adding ensnared and stunned to this demoralized and silenced beast.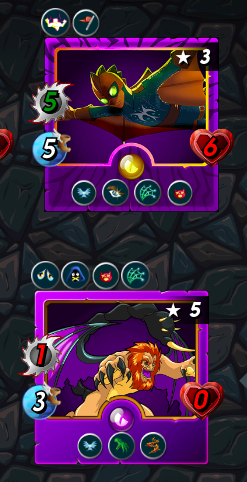 Cornelius barely lasts the round against the full force of my deck in this late game, and Dragon Jumper finishes it off at the top of the next round.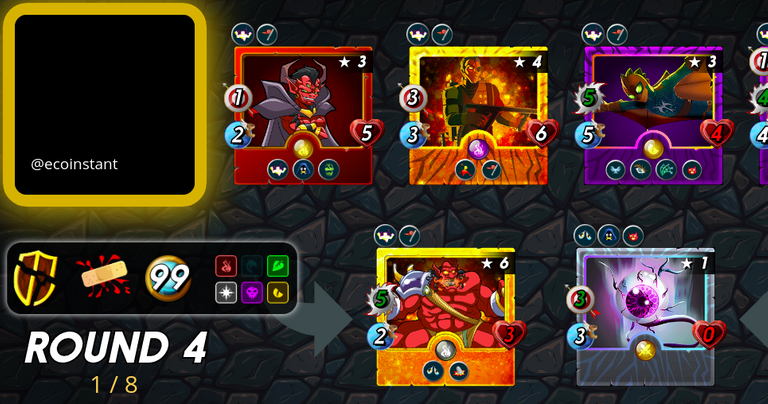 Now Vigilator is showing it's double demoralization, with 1 attack it cannot even take down Molten Ogre before getting shuffled off.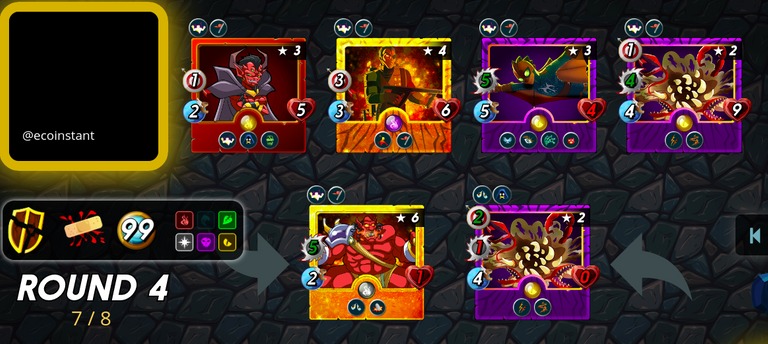 Wait, wait, wait - you say - this is Dragon splinter not Fire splinter. Why aren't you just a stickler! Check out this 33 mana battle with Pyre where I utilize the same strategy.
Magnor + Molten Ogre + Lord of Fire + Ferexian General - in the battle above I added a stun-locking Dwarfen Wizard and the enemy never even took down Magnor - With Pyre his 6 speed when enraged is even harder to hit.

I have been performing quite well at high mana matches, and I believe I am still undefeated on 99 mana. I look forward to the evolving meta around high point games - that's why I play after all, to test my mettle.
I look forward to your thoughts!