80 chests. What was I even thinking buying Quest potions, when they give you just 5 more loot chests for like 700 DEC?
It's so much smarter to save those Dark Energy Crystals to upgrade your cards and summoners to actually climb up the ladder. This way you will have many loot chests to open from the daily quests and also a lot of loot chests at the end of every season for just playing and being good. Buying potions ia a waste of your DEC.
I had enough luck to finish one daily quest in the Champion league before the end of the season. I was rewarded with a gold foil Shadowy Presence. I was surprised you can convert this card to 10000 DEC, but when you think about it, it's a pretty good tank for a Death splinter that only costs 1 mana. I will keep this card, for now.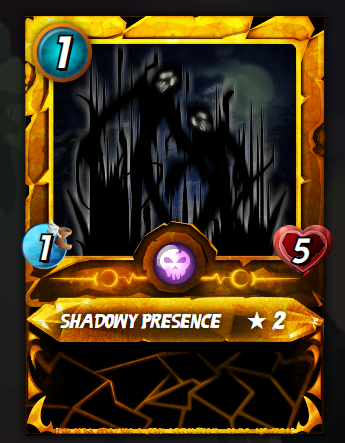 And now the season rewards. They were amazing. I opened two legendary cards, some epic and common cards too.
You can see it all below.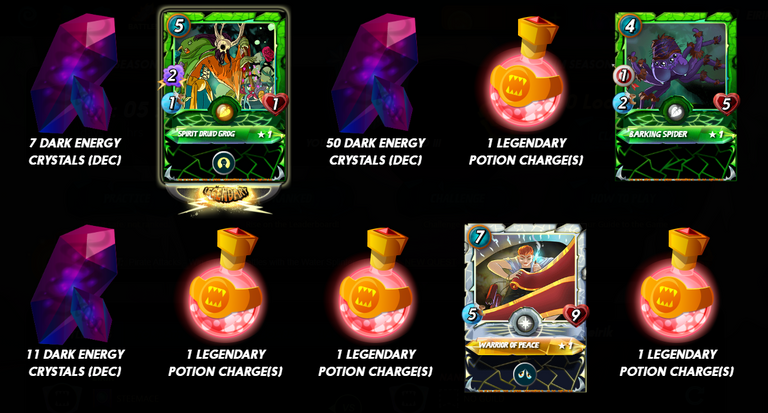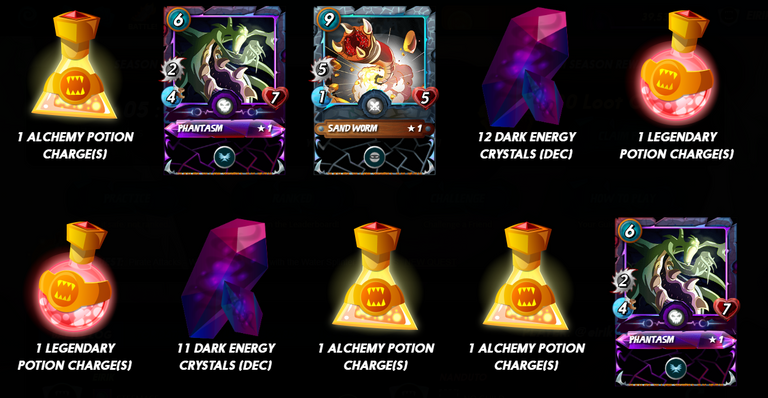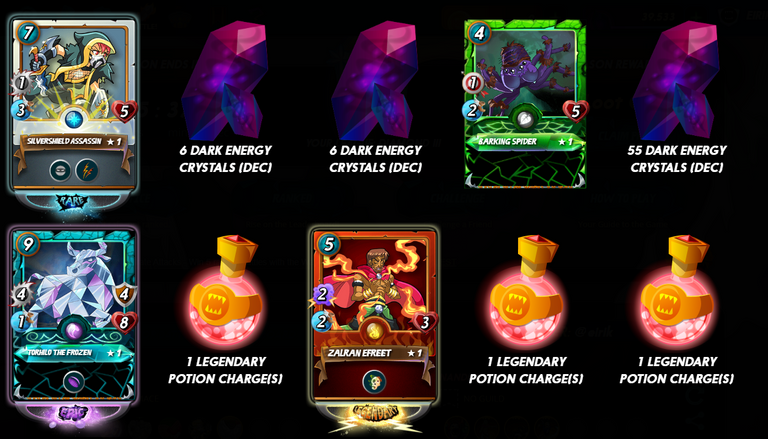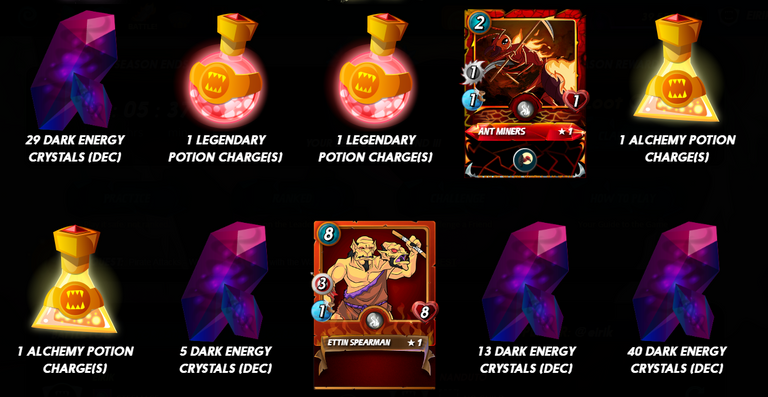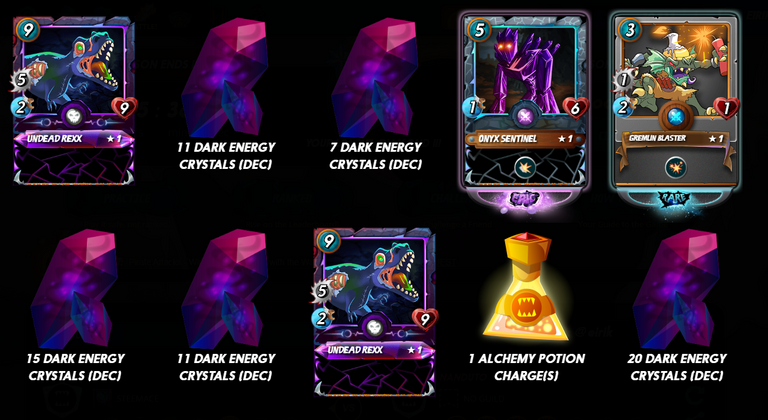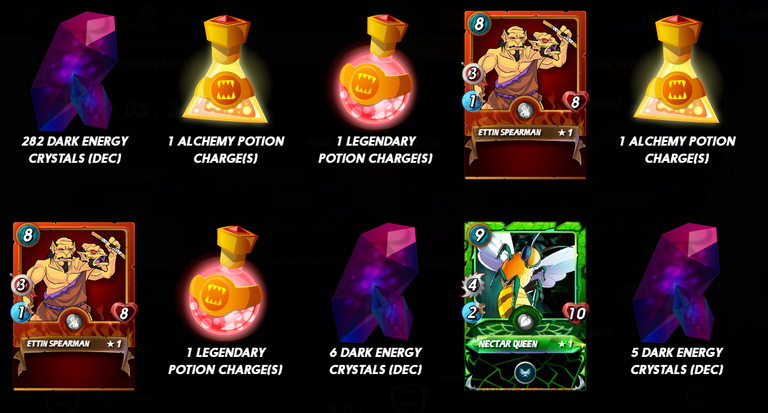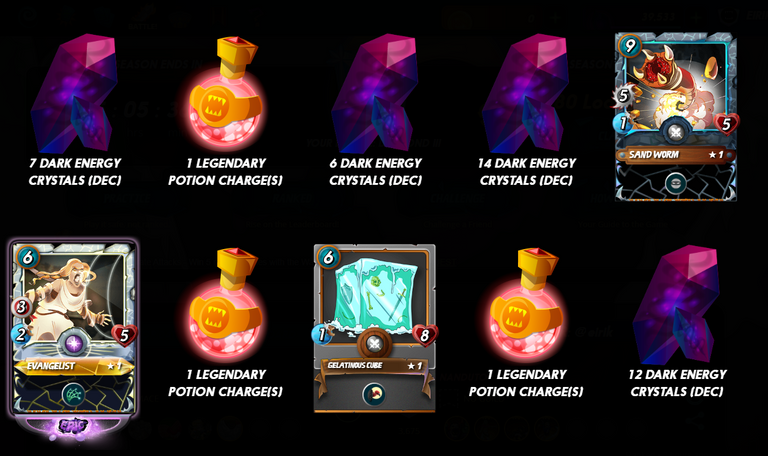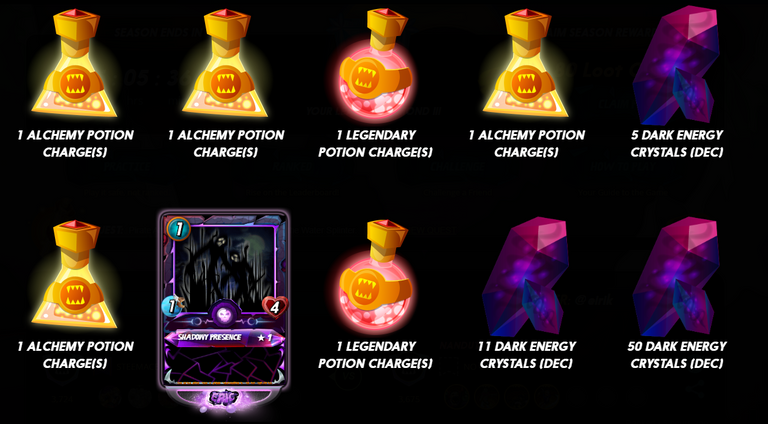 It's pretty crazy that I achieved Champion league with a Lyanna Natura that is only level 5. Even crazier is that for the last match I used Malric Inferno, that is only level 3, and I still won.
I am really interested how far I would go if I would actually upgrade my summoners because right now my cards are on much higher levels than what my summoners can handle.
The rewards in the Champion league are really nice so I don't really want to go back to Gold league ever again. I hope this season I will also be able to beat my opponents and climb up the ranks. Maybe I will progress to Champion II league this season? Who knows.
See you in Splinterlands!