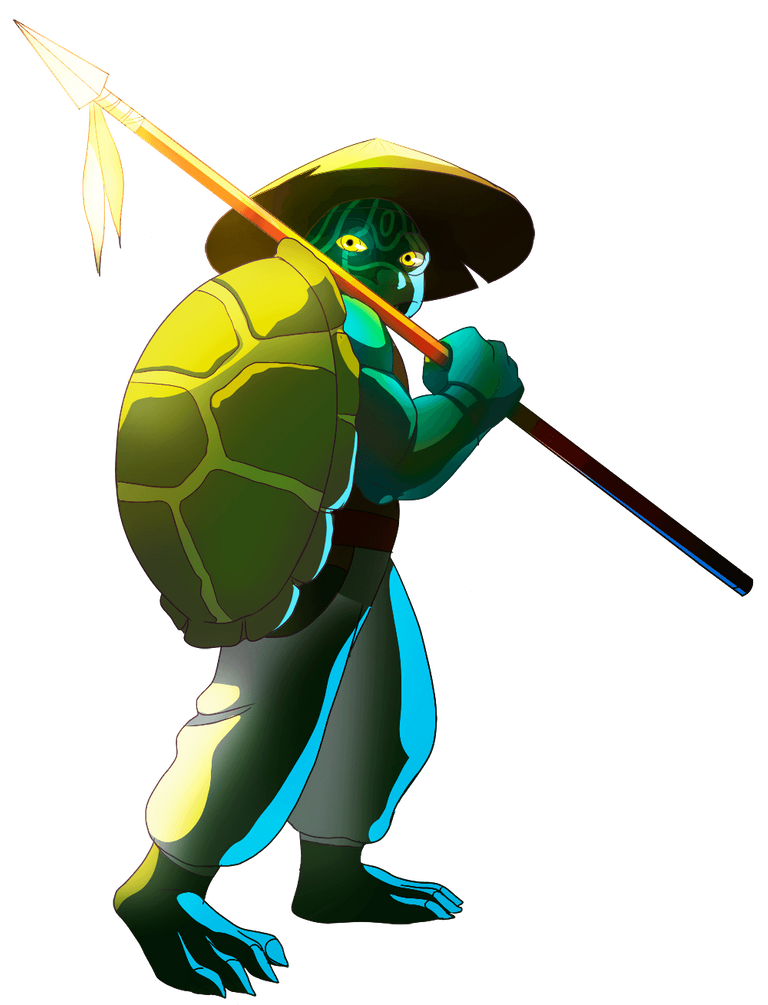 Tortisian Fighter vs @mattclarke - @splinterlands "share your battle" contest entry
He's small, but he's strong and versatile. Exactly what you would expect from a monster that seems based on Teenage Mutant Ninja Turtles. And just like those, Tortoise Fighter will help you in ways you wouldn't expect.
While I do have other great ideas of how to build around Tortoise Fighter, this is probably the most unique formation you can use him with: as an off-tank alongside a tank without armor, like Sea Monster or Frost Golem.
You know what sucks? Sneak attackers. Snipers. Opportunists. You know, everything that wants to kill you. But if you can choose a monster without armor as your primary tank, then Tortisian Fighter will repair your anti-sneak and anti-snipe monsters' armor. Since you are focusing on physical defense, Bortus is what works best with this, reducing magic damage taken.
Traditional water/neutral/dragon tanks without armor you can use: Frost Giant, Sea Monster, Kelp Initiate, Phantom of the Abyss, Peaceful Giant, Raging Impaler, Hydra, Rusty Android, Gelatinous Cube, Prismatic Energy, Onyx Sentinel, Lord Arianthus, Chromatic Dragon, Red Dragon.
Tortisian Fighter will never repair your tank's armor because it has none. This means it will be free to repair whoever else gets attacked. In this fight, the opponent's kobold miner could not do anything because his attacks would never do damage to the pixie's health. If there was two sneak attackers, this would still work well because pixie is fast and she has fly so she would still last many rounds. Backline? Covered.
Water/neutral/dragon monsters good for anti-sniper and anti-sneaker positions: Crustacean King, Naga Warrior, Enchanted Defender, Dwarven Wizard, Halfling Alchemist, Diamond Dragon.
By picking the right tank and supporting it with whatever your mana allows without lacking damage, you create an impenetrable fortress that will win slowly, but surely. It's only weaknesses? Silvershield Assassin. Maybe magic damage blast too, like the one from Phoenix.