Card GIVEAWAY #1 and Livestream

OK folks it's time for my first ever GIVEAWAY! (insert cheering soundfx)
RULES
Comment on this post and tag your SL username.
Tune in to my livestream at 7PM EST 5/18/2021.
I will announce the winner at the end of the livestream.
That's it! https://www.youtube.com/channel/UC8rqniwH1nzaeGOP1-1cNXQ
Upvotes, likes, sharing, and subscribing are not necessary
But are greatly appreciated as I am just starting out in the wilds of the internets!
However subscribing will make sure you are informed about each giveaway!
Now here's what you will have a chance to #win! (drumroll fx)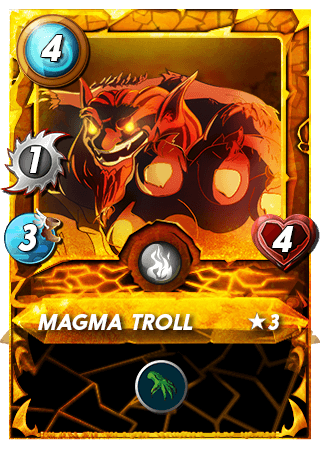 That's right! A GOLD FOIL MAGMA TROLL! FOR FREE!!!
I hope to see you all tomorrow for the winner reveal!
---
---