I wrote an article regarding
rentals via Peakmonsters a while back on Steem, and have been sharing it with users who need a short walkthrough, but I realized it had a lot of references and links that were now out of date, so I figured I'd write a new, updated version here! I will add it as a link on the
The Official Splinterlands Telegram
(which I encourage you to join, if you haven't yet). If you have just started playing, you can rent cards at lower (aka not Max) levels, and try them out for a really reasonable price, which can help you decide which decks and cards you want to buy and level up. Eventually, you may want to rent Max level cards, and try and use them to rank up, or just to crush your friends' (or enemies') decks!
In order to access rentals,
you need to have full access to your Splinterlands/Hive account, which means having purchased a Summoner's Spellbook/used a promo code, and claimed your keys and master password. You will then login to
Peakmonsters
(preferably using
Hive Keychain
, the best creation for accessing all things Hive), and navigate to the menu below. This will let you grant delegation authority to Peakmonsters, so that cards can be leased out to you automatically upon initial payment.

After setting up renting,
you will need to fund your account. To rent cards, you need 'PeakCredits', which are essentially just Hive or Hive Dollars (HBD) you've deposited into Peakmonsters. You will need one of those tokens, and will navigate to your profile, by clicking your username in the top right corner of Peakmonsters. There will be a menu like the image below, where you can deposit the funds and turn them into PeakCredits. Again,
Hive Keychain
will expedite all of this process, and keep your keys safe.
As you can see below, there is a blue DEPOSIT button, which becomes available after typing an amount and selecting either Hive or HBD from the dropdown.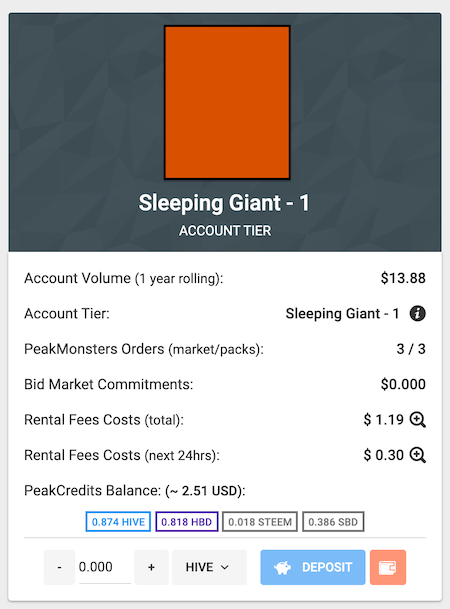 The instructions regarding
the actual rental process are available on the 'Market' page, where you will click 'About Renting' (pictured below), and read the portion titled 'To Renters' . Once you successfully fund your account and check out the instructions for Renters, head back to the Market, search for the desired cards, and click the purple 'Rent' button next to the desired card to see all the listings!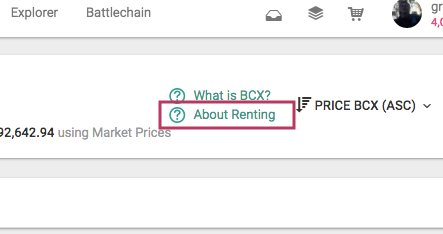 DON'T FORGET to always check for cooldowns, as those cards will not be available to play for a certain length of time (hover over the clock icon to see the countdown).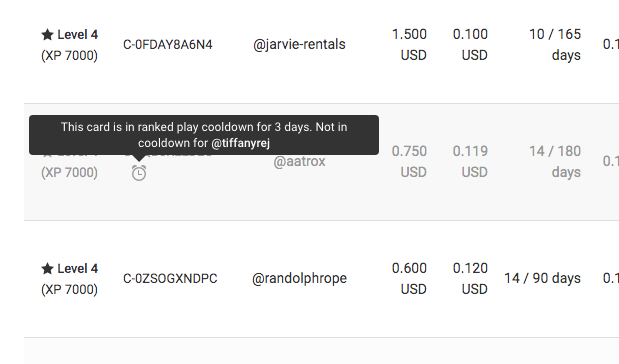 I hope you've found this helpful! If you or anyone you know is a new player, introduce them to Peakmonsters, and come join The Official Splinterlands Telegram!
---
---


⚔️ JOIN US ON TELEGRAM ⚔️