Welcome to today's drawing for a Splinterlands Monster card!
Last week I posted the giveaway announcement for this Silvershield Archers card. Now that we have reached the post payout, it's time to close the entry period and draw a name to find out who the lucky person is who will receive this very useful Life Splinter card.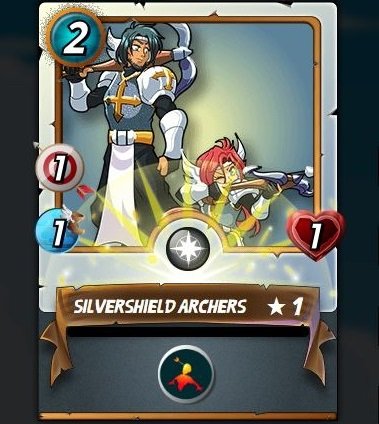 Silvershield Archers Giveaway Results
To pick the winner of my Silvershield Archers giveaway posted seven days ago, I used the Steem Comment Picker to randomly select one of the eligible comments. Here is the result: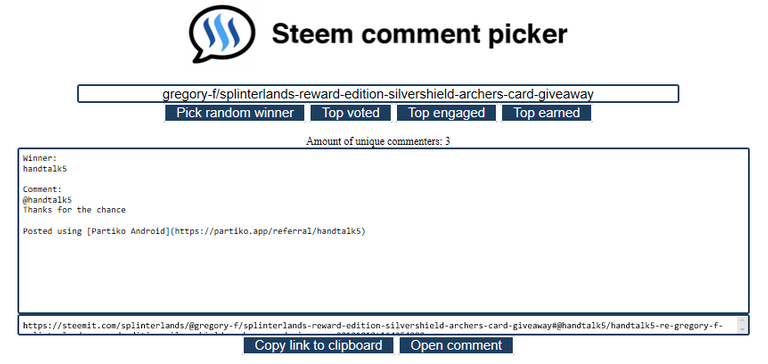 Congratulations @handtalk5! Your new Silvershield Archers card has been sent to your Steem Monsters account.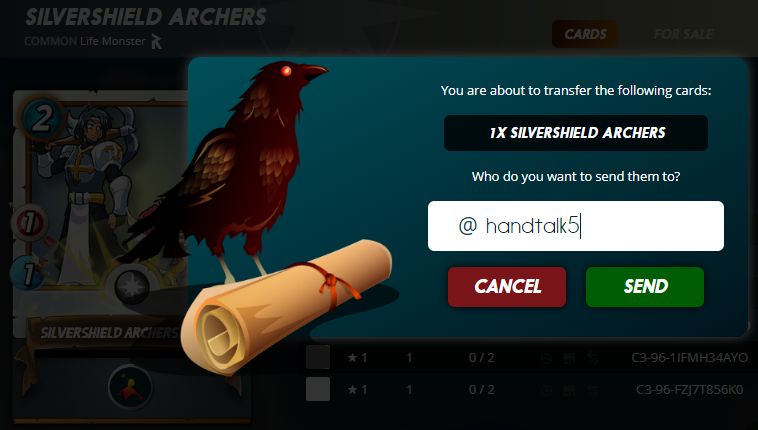 Be sure to check out my other Splinterlands giveaways:
Undead Minotaur Giveaway
Goblin Mech Giveaway
Rusty Android Giveaway
Highland Archer Giveaway

I am a proud member of