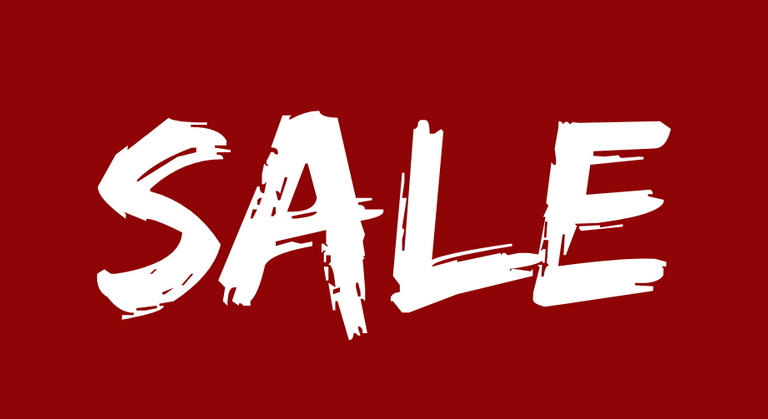 Sometimes there are real bargains at Splinterlands in the market.
I don't have enough cash to buy and so I'm giving you the chance to do a deal.
At the moment there are some cheap Alpha Edition Silverhield Knights to buy.
There is an Alpha Max Level Silvershield Knight for only 30$.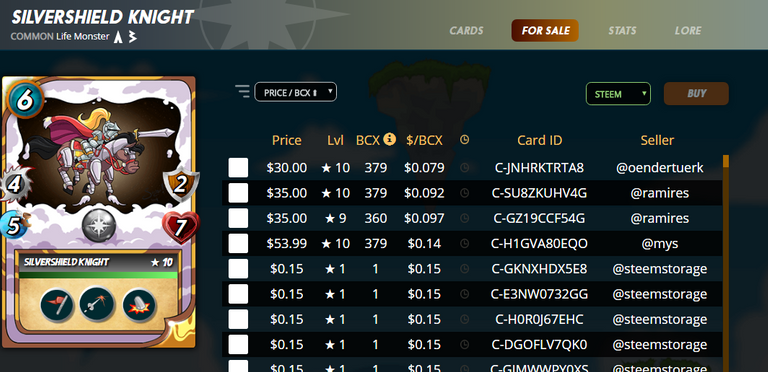 I think that's a bargain because you have to pay a lot more for the Silvershield Knight in Beta. And with the beta version there is no DEC bonus and the beta card is not that rare, therefore the resale value is lower.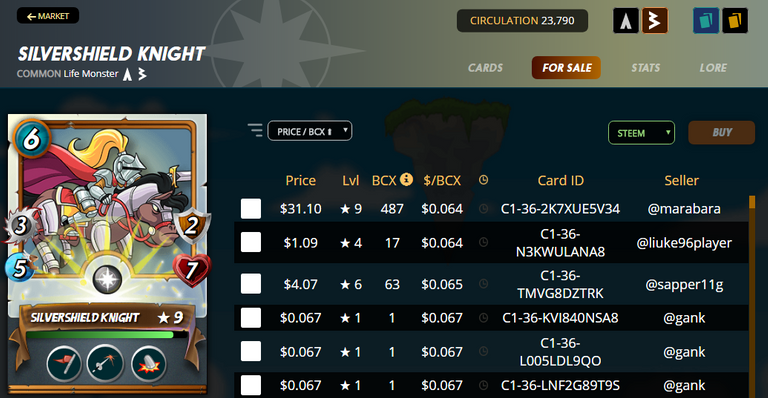 I hope that I have given someone pleasure with this information.
Should I tell you about Splinterland bargains more often?
Advertising: my refferal Link for Splinterlands