Hello my splinterlanders,
Sometimes I feel my luck is out and other times I feel my luck is on course. I get a long winning streak and I sometimes need to stop so as not to jinx it and by the time I pick up back it get jinxed. I tend to play emotionally sometimes to the point that I keep losing and hoping I hit gold mine with my luck but nope its a downfall for me from a higher league to a lower league. I lose nothing less than 200-300 points in my losing streak and gain nothing less than 150-200 point i my winning streak.
Sometimes you play a game and get a high point and other time you play a very tough game and get a low point. aaarrrrrghh I hate days like this. You get so lucky to face a lower level card and get a low point just like the battle log below. I got 10 points after wishing for like 20 plus.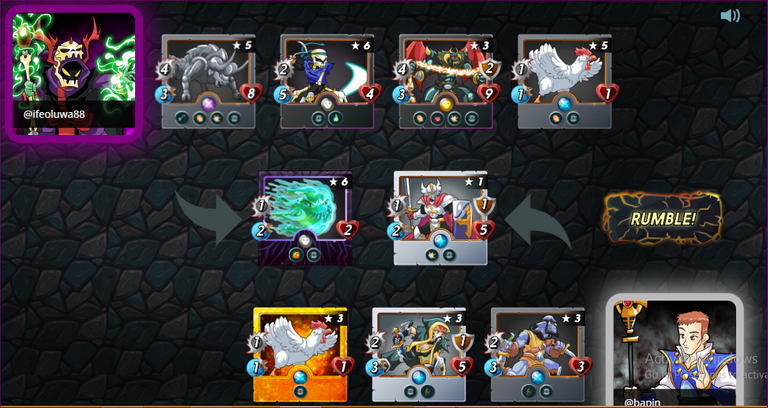 Battle log
It is sometimes stressful someday when you are trying to finish your daily quest and keep encountering high level opponents whose goal is to rush to the top of the table by crushing little mouse like me. Quest becomes difficult to finish and you get to be losing why waiting for the perfect match. Other times your quest battle will push you to a higher league and you will enjoy playing unlike before.
I get tired sometimes and other times I enjoy myself and today is one of those days you pray to be able to finish your quest and gerrout. It looks like I am destined to meet up with level 8 and level 10 players. Little level 6 me looks like David in front of goliath.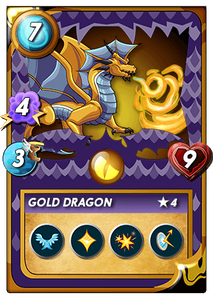 I am also fond of buying cards I get killed with and now my major next goal is to buy the Gold Dragon since I have been killed by it a lot of times this season. According he lore, Gold Dragon presides over the Dragon congress meaning it has supreme power over all dragons and also stands as the most powerful. At level 3 which I am aiming for .
With its flying ability, it has the power to evade melee and ranged attack from monsters that cannot fly.
It can also heal
Has a blast ability
Target monsters that are not in first position.
Hopefully after getting this card my game will be better in some avenue cos sometimes its not about the game but the player.
Posted via neoxian.city | The City of Neoxian