Hello everyone!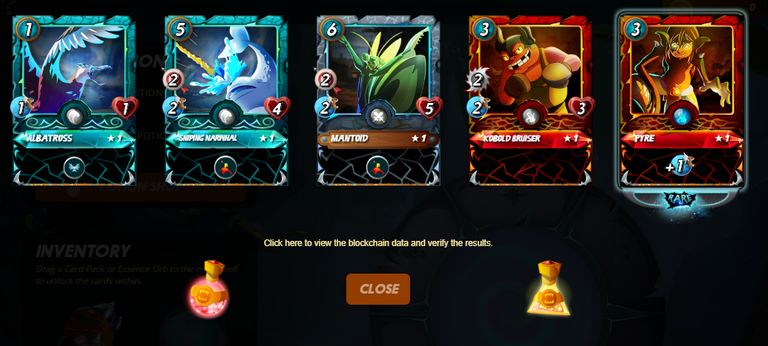 Yesterday I was kinda lucky in tournaments. For the first time ever I did it till the semifinal and was placed 4th among 150+ people. I was super happy because all my last tournaments was super... f... bad! So yesterday I got 900DECs as a reward and of course half of it I contributed to my lovely guild of Spirit Animals!
So, I accumulated 2,000 DECs and as always I spent it right away haha. i bought one more untamed pack, and I got my first Fire summoner! Super happy!
Now I am thinking, maybe I should buy Gold summoners? or is it possible to get them as a reward somewhere?
GOOD LUCK!
If you don't play steemmonsters, so HURRY UP and join it now
---
---
---
If you have any questions about Korea don't hesitate to contact me here or via instagram

More articles about my travel adventures you can find here




---