Link: https://monstertools.github.io/rewards
I made a simple tool that can analyze Splinterlands tournament / battles / quest rewards for any account. It can take into account the last 30 days / last 1000 battles.
Just type your username and select the start date and the end date. By default it is set to last 7 days.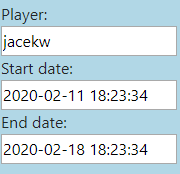 The first table contains the summary.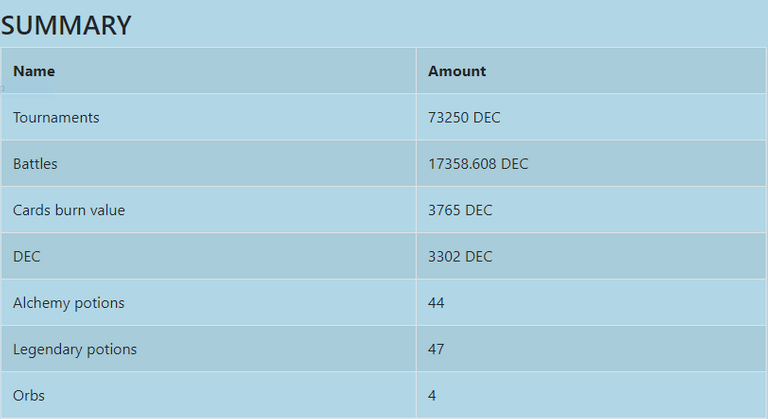 The second table shows the list of tournament prizes.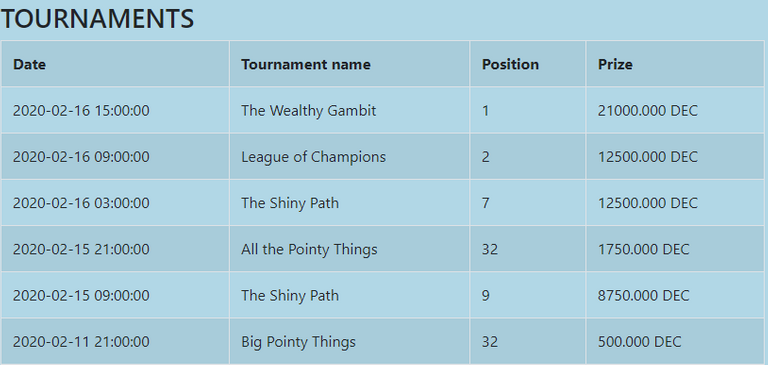 The third table contains all ranked battles that were won by selected player and resulted in earning DEC.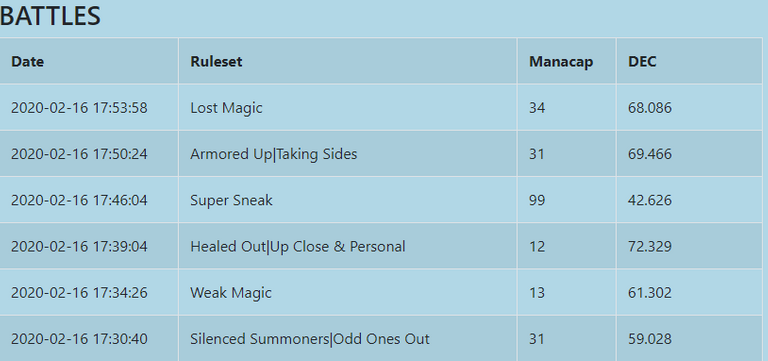 The last table shows quests and season rewards.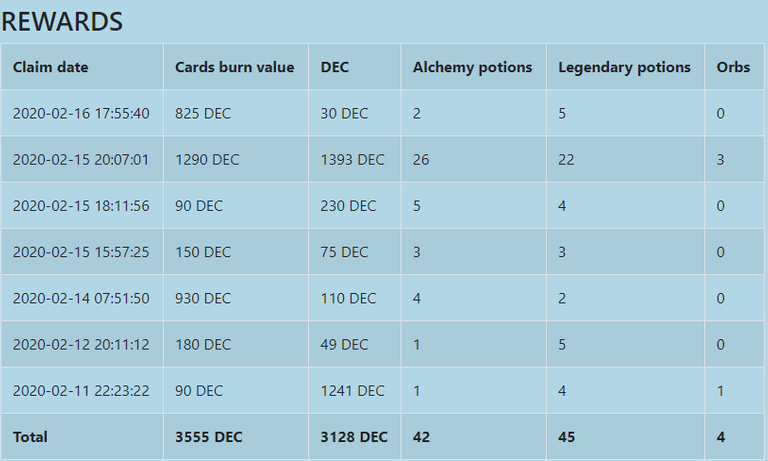 The tool uses the following APIs:
---