Crypto Class Action Knights Arise!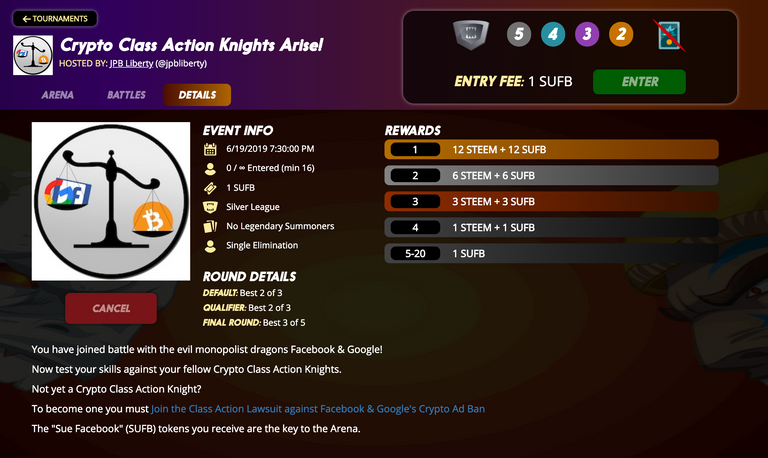 I love Splinterlands and I love the Class Action against Facebook & Google's Crypto Ad Ban!
What could be better than combining them?
A Steem Monsters Tournament for the Knights of the Crypto Class Action.
Tomorrow night is the first in a series of Splinterlands tournaments hosted by @jpbliberty where the entry fee is 1 SUFB token. Prizes are in Steem & SUFB.
The easiest way to get a SUFB token is to signup for the Crypto Class Action by sending an encrypted Steem memo to @jpbliberty saying "Join Crypto Class Action. My [email/Telegram] is [XXXX]".
You'll get the chance to get a nice $$$ payout if the case is successful and you'll get bonus SUFB tokens depending on the size of your crypto holdings.
More details in this post. Or you can use the regular online form in the link below.
This is both a thank you for the Steemians who have signed up already and a promotion to get more people to join.
Have Fun!!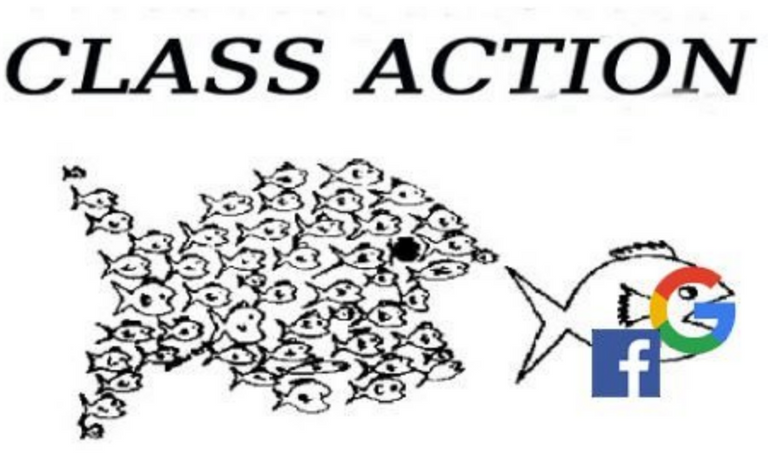 ---
---