I bought the last ever Beta Booster Pack from Steemmonsters!
Today is a significant day for the @steemmonsters team. It is the day when Beta Booster Packs completely sold out. 900000 packs, plus the 300000 Alpha edition a year ago.
I bought the last Beta pack @ steemmonsters site
Few hours ago, I was looking at the Steemmonsters Shop page and the remaining packs kept decreasing, at a rate of few hundreds packs every hour. The urge of buying packs struck me again and I started burning cards for the DECs. Mainly gold rewards cards ended in the furnace and I wanted to get at least 200k DECs for a 110 Beta packs purchase. But the remaining packs kept going down. By the time I had 200K DECs, there were only 67 packs left. So I bought them all.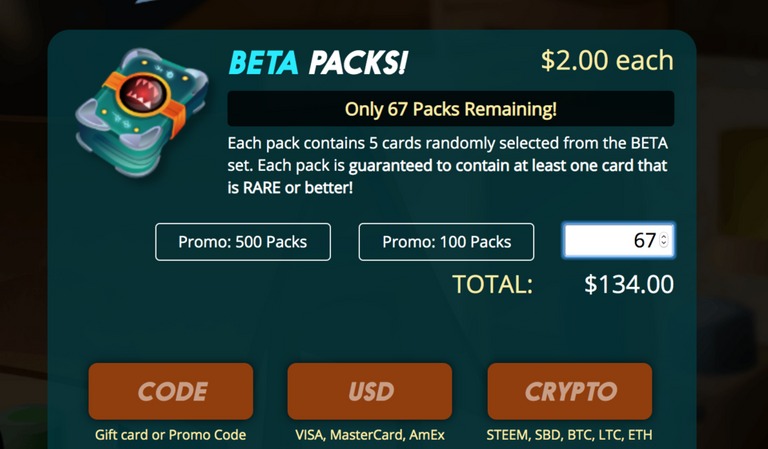 All Sold Out
Still available at Steem-engine
You can still buy Beta packs from other players though, at steem-engine. There are still 108k unopened Beta packs but their prices are going to rise further. It was at $2 yesterday when I checked. Now, each is selling at $2.14 with a high volume, seems like people still love Beta!

It's been a superb year for the Steemmonsters dev, the team behind them, investors, and players. While the rest of the crypto world are see bears, Steemmonsters is going stronger everyday with the confidence shown by all the players. As we move towards to the next edition of packs, the game will surely attract more and more players. Can't wait for the mobile app to launch.
For now, a big Congrats to everyone!
---
---