Greetings, people from @steemmonsters, @battlegames and @steem-ace
Yesterday, i bought more 100 Untamed Packs.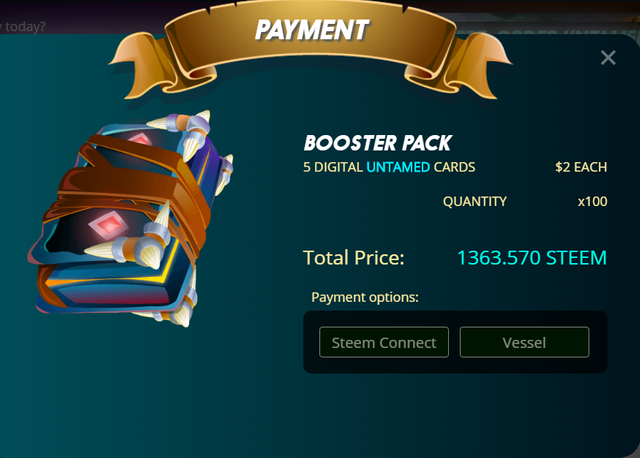 A little more than 1363 steem spending!!!
I was very happy, because I have more than 500 Untamed Packs to open. The right number is 527 packs. Take a look: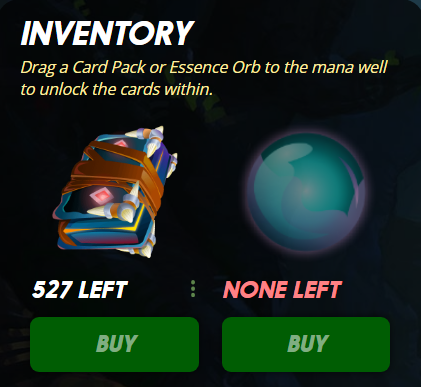 The good thing about buying 100 packs at a time is that I get 10 more packs. This makes a big difference for those who buy large quantities. With these 10 packs for example, I have 100 more cards. I imagine that in these 100 cards may come 3 new gold cards. As I sell the golden cards, I can earn a little money from those 100 more cards.
527x5 = 2635 cards to open. I will have to have many legendary and gold potions for them. And, I still have Mayan steem to buy more Untamed Packs. Next Friday I will have more power dowm from steem and buy more packs !!!! I will not be able to open all Untamed Packs at once, because potions will be missing !!!! From what they said in the discord, it will only take a week or two before we open these long awaited UNTAMED PACKS.
I wish you all a good game !!!!