Hi all,
This is my daily splinterlands update.
We are edging towards the EOS (end of season), and the anticipation is growing for the EOS rewards. I am on Diamond II level at the moment, and yesterday I did another daily task, and got these cards as reward: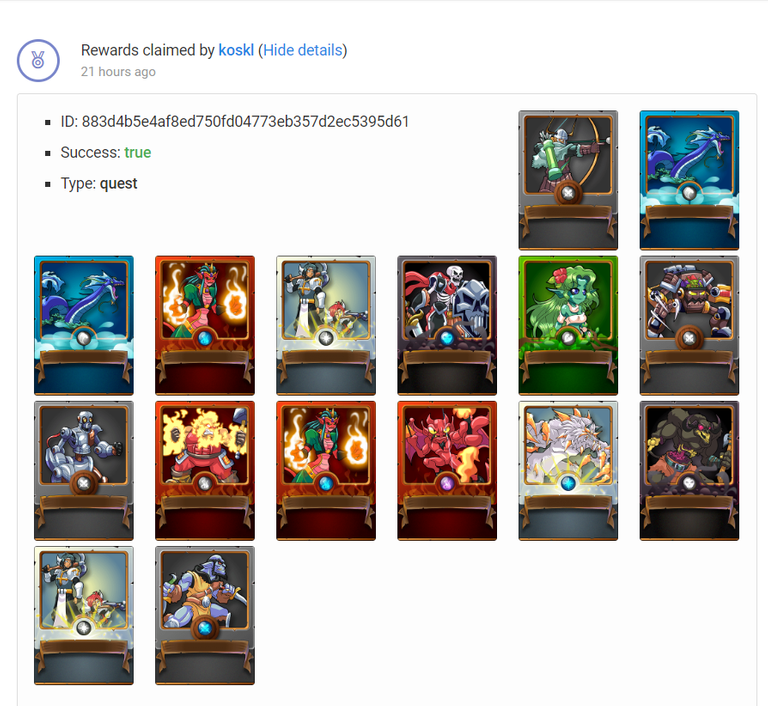 One epic card and five rares and some commoners. Impressions? Meh.
Let's see what I will get today.
Thanks for visiting my blog. Bye!