Hi all,
This is my daily splinterlands update.
There's been a couple of significant developments at splinterlands lately; guild wars are coming, and we're going to get new reward cards, too.
As far as I am concerned, still in the same league, and I got these rewards yesterday: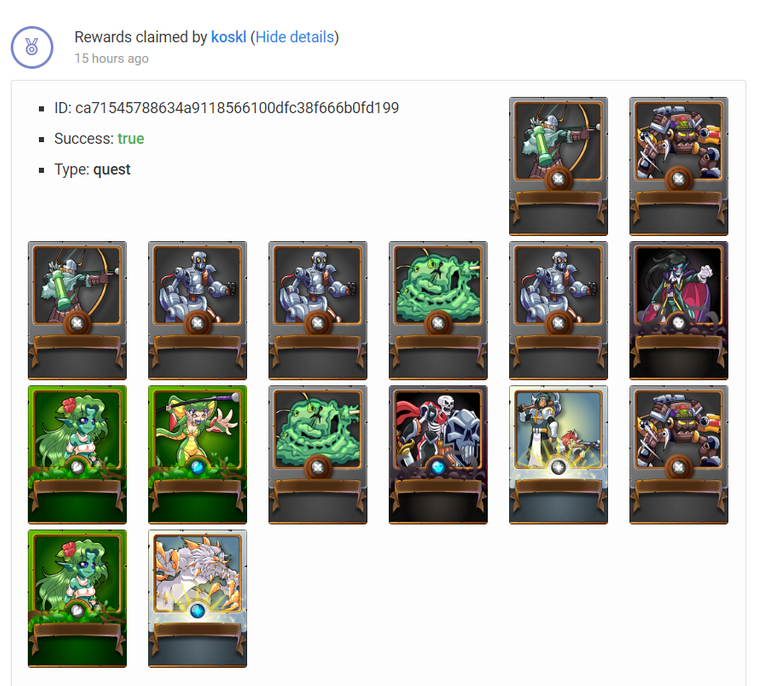 Three rares; better than yesterday, admittedly, but I have done a lot better in the past.
Fingers crossed; let's see what I will get today.
Thanks for visiting my blog. Bye!