Hi all,
This is my daily splinterlands update.
It was a jolly good day yesterday; goldfoils galore! Most people bagged a gold card, and of course that included me. After all i have got a potion, remember? 😉😉😉
So these were my quest rewards: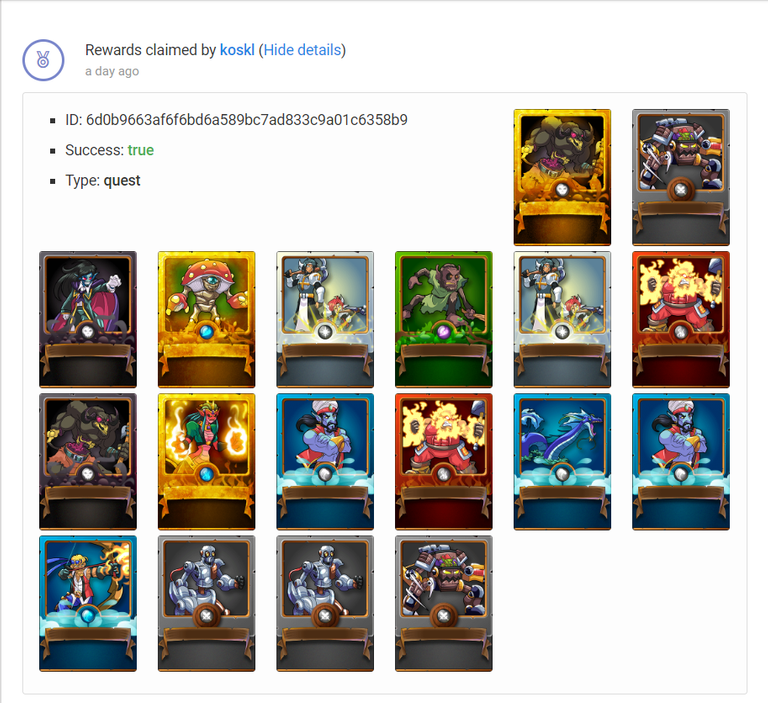 Three gold cards, two of which rare. Would be awesome if I got the brownie in gold, but i am content.
I don't expect tonight's haul to be as good to be honest, but i have hopes for the EOS. Imagine if i get a gold Lord A? That will be super duper!
Anyway, we'll see soon enough.
Thanks for visiting my blog. Bye!