Hi all,
This is my daily splinterlands update.
I have been negligent (i.e. lazy), and not posted at all lately. Which is bad, because i missed spt and pal and steem tokens, but i have been playing a lot at splinterlands nevertheless.
I am now a member of a guild too, and that is fun. You get perks. like more DECs.
Anyway, let's see what i got yesterday as a reward for my quest: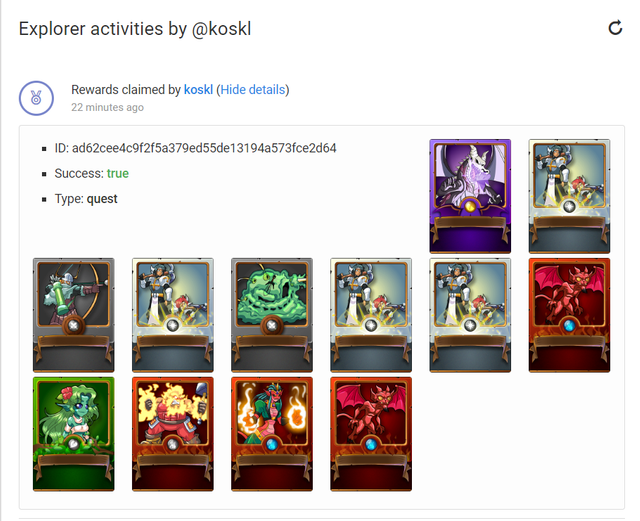 As you can see, i got a legendary. A dragon too; I like dragons. Wouldn't it be nice if the rares were gold? They would be worth more than the legendary, but i am happy.
Let's see what i will get next.
Thanks for visiting. Bye!