Hi all,
This is my daily splinterlands update.
I am still on Diamond II level, and yesterday I did another daily task, and got these cards as reward: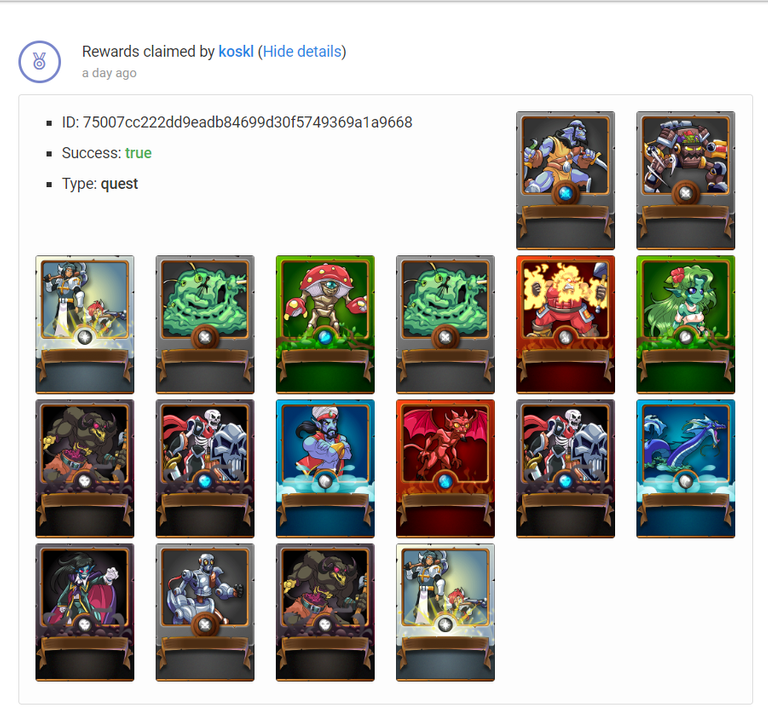 Five rares and some commoners. No legendaries, not even epics.
I am not losing faith though; this is highs and lows, it goes down and then up again, so maybe I will get reversal of fortune soon!
Let's see what I will get today.
Thanks for visiting my blog. Bye!