This is a weekly character drawing contest hosted by @splinterlands.
For more details use link below
Contest link
---
HALFLING ALCHEMIST
Drawn character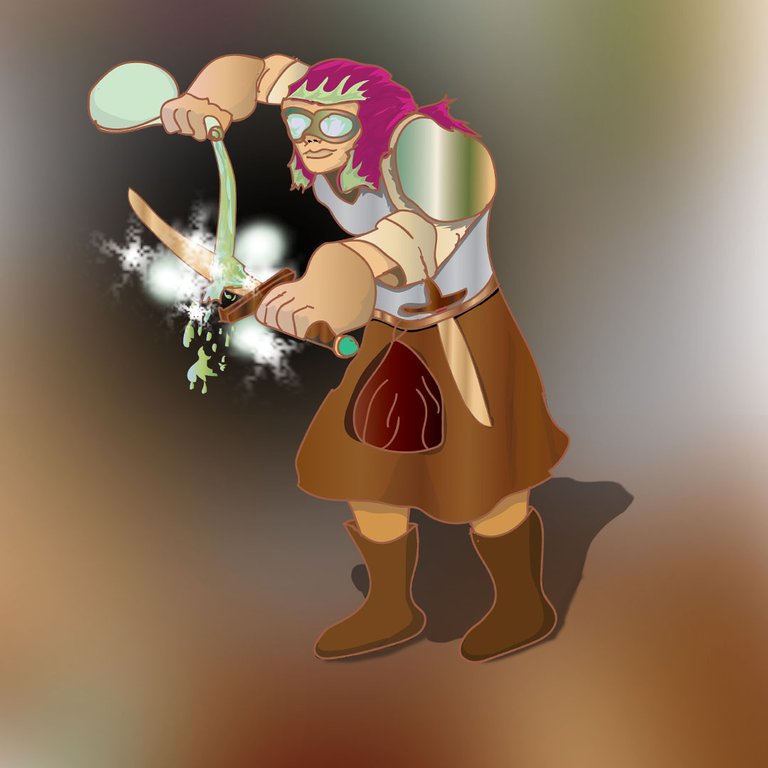 My reference was the original card of Halfling Alchemist in the real game.
This card has the ability to half the attack of enemy monsters.
While playing the game, I always put it at the end so it will last long most times. I got it through airdrop.
---
Process
I started by drawing out the line details using brush tool.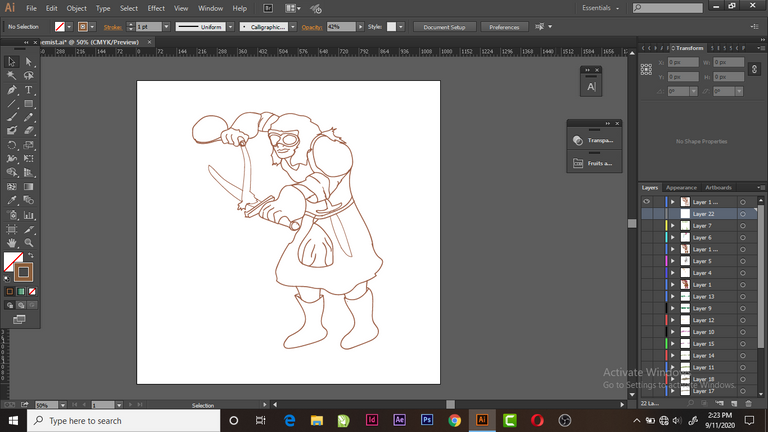 Then I started apply colours to the shape using Pencil tool.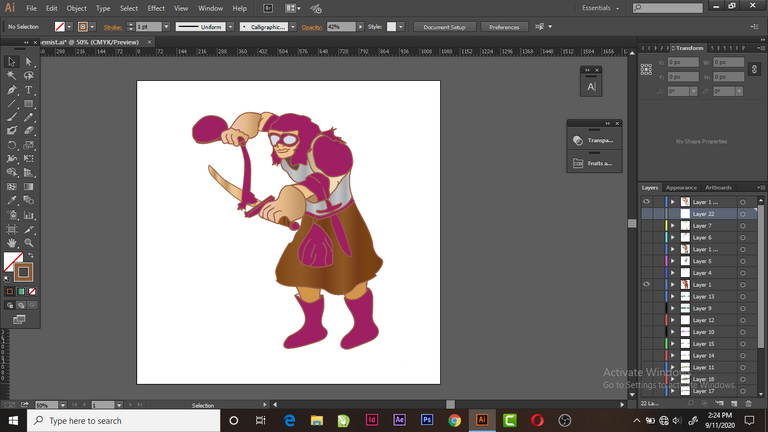 At first the colours I used where flat colours, then I used gradients on the areas that needed a shiny surface. Then I shaded other areas.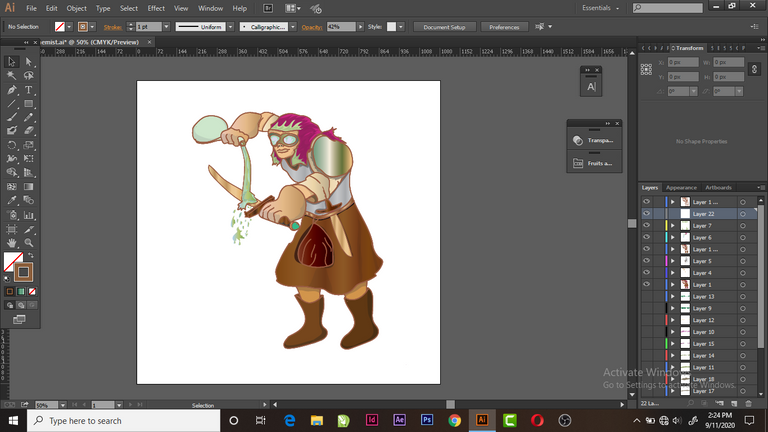 The character was taking a good shape.
Then I need some sparks on the sword and a good background, so I tried creating backgrounds with illustrator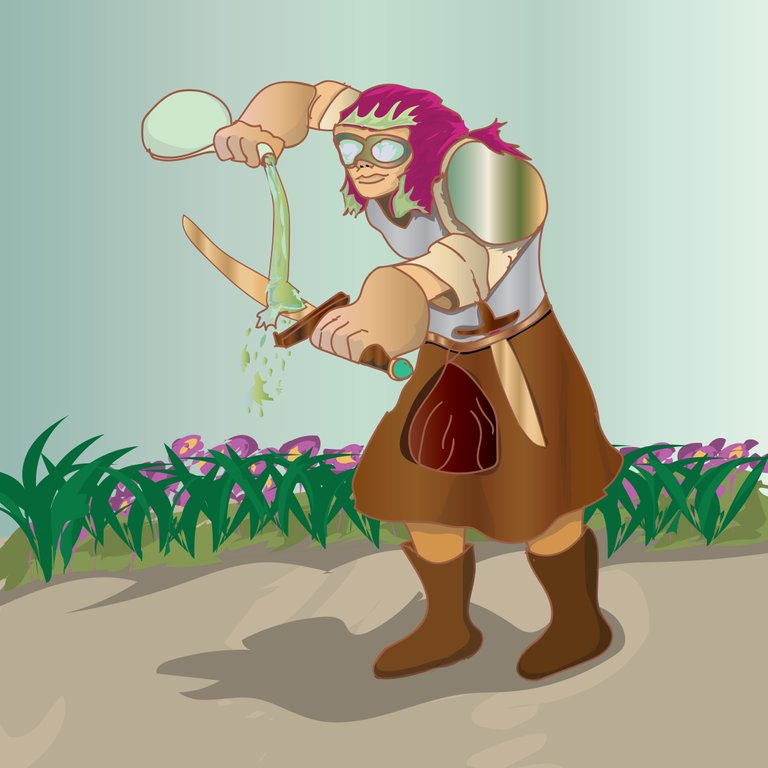 It now looks subtle and unattractive when he should exhibit some attributes of a warrior.
I took it to photoshop because what I was trying to get will take much time in Illustrator.
I added some sparks & glow in the alchemy process.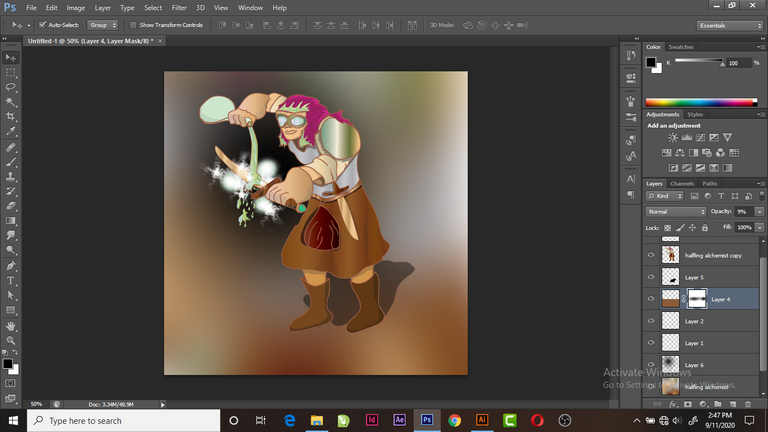 ---
Final Result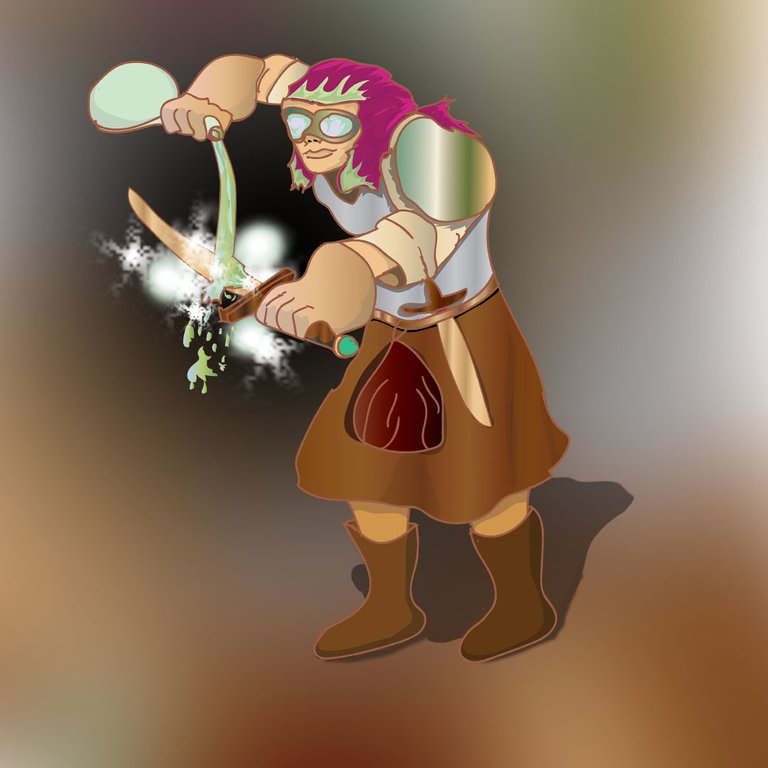 ---
Gears Used
Adobe Illustrator
Adobe Photoshop
Wacom Tablet
PC
---
Thanks for stopping by.
Stay safe & Keep creating