Splinterlands is a cryptocurrency blockchain game. It rewards players with It's cryptocurrency coin called Dec and built-in playable & tradable game cards upon accomplishment of daily tasks and winning of battles.
Meanwhile this is a weekly art contest hosted by splinterlands.
Use link to get full guidelines and necessary information to partake.
Contest Rules & Guidelines
---
Drawn Character
Medusa
She is a magic attacker.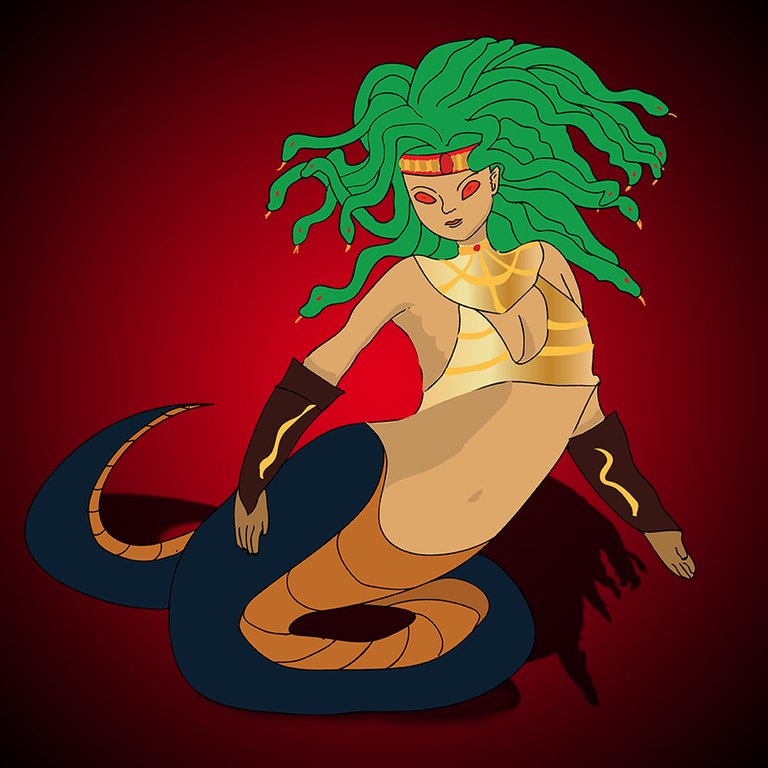 ---
Process
I Started with outline > Flat colouring > Shading.
My reference was the built in card.
I made use of brush tool for individual strokes and Pencil tool for individual colour shapes in Illustrator.
I then took the png format to photoshop to get the gradient background and shadow.
The shadow is actually a silhouette of the character, I now used transform tool to bring it down.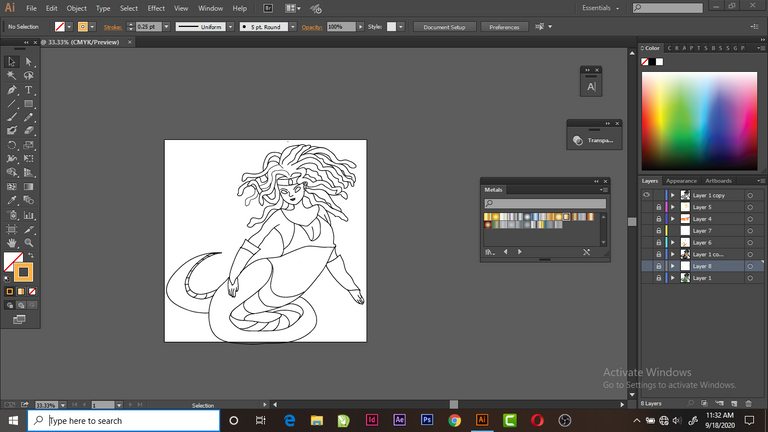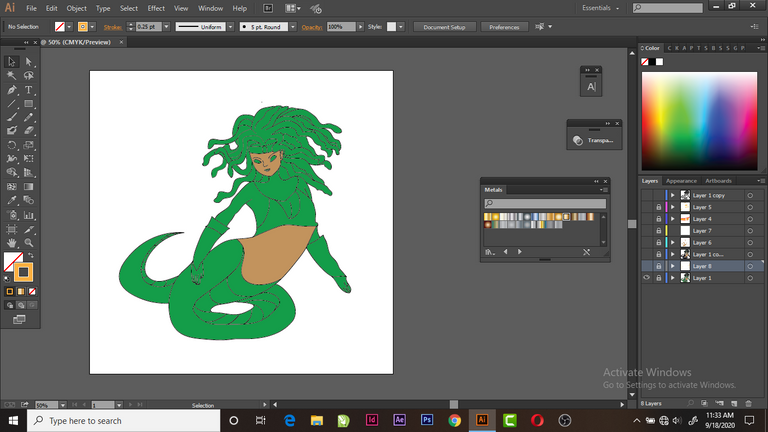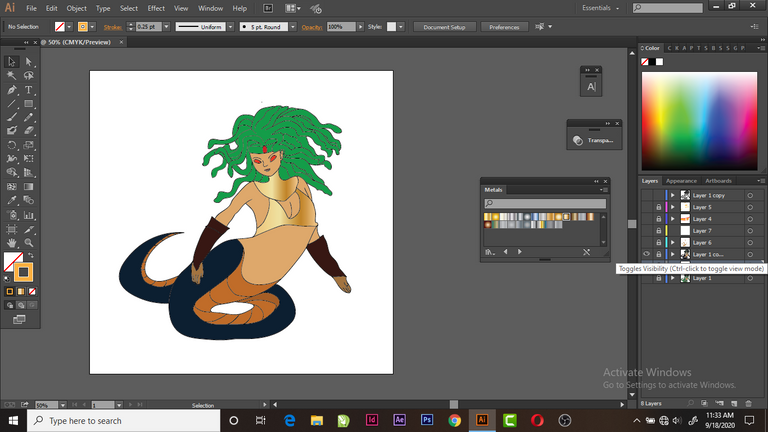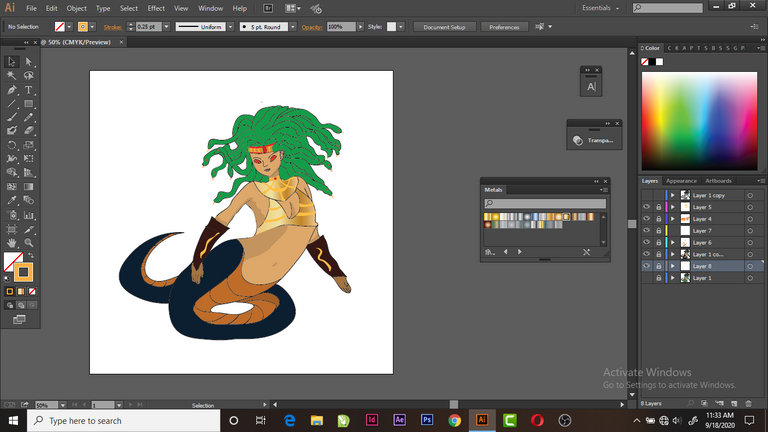 Final image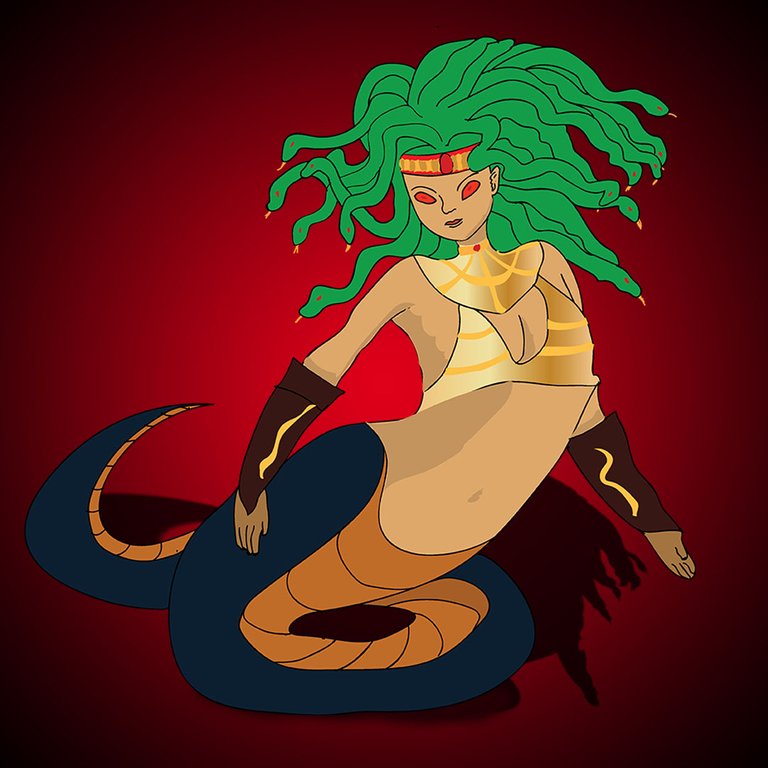 ---
Gears Used
Adobe Illustrator
Adobe Photoshop
Wacom Tablet
PC
---
Thanks for stopping by
Stay safe & Keep creating