Princess Pinky | Entry for Splinterlands Art Contest Week 61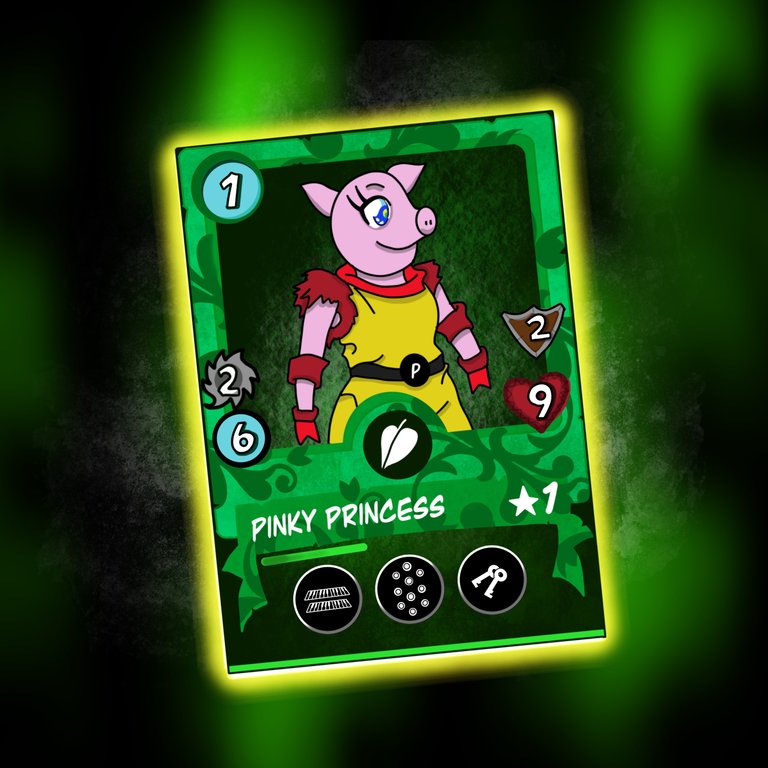 Pinky and Spiky are a well known duo here on the Steem blockchain. The Pinky and Spiky Drawing Contest runs weekly, hosted by @organduo and @laputis, who are the original creators of the characters.
For this week's theme of the Pinky and Spiky contest, we had to come up with a concept for 'the secret life of Pinky'. So, I decided she was secretly a Splinter Master. You can see the full comic strip I drew for that contest, here.
It features a simpler version of this entry (above) for the Splinterlands Art Contest. For this contest, I added details to her game card for mana cost, stats, experience and abilities.
As Pinky Princess is an organist from the Earth Splinter, her abilities are Coupler (playing two manuals at once), All Stops (to blast her opponent), and Turn Key (to ward against Ciphers). I mean, if you're not entirely familiar with pipe organ terminology, you might be a little confused.
Here's the character description I made up for her game card:
The Pinky Princess is a low mana cost all-around organist for the Earth Splinter. In addition to All Stops she also has the Coupler ability allowing her to play two manuals each round. She's not all about manuals though and she still packs a Pinky-punch on the pedals. It also adds in the Turn-Key ability which makes her strong against Ciphers.
Thanks to @steemmonsters for hosting this contest and giving me the inspiration and content for my research as I drew my entry.
Here's a process video of the digital illustration, created in Procreate on the iPad Pro with Apple Pencil.
---
---