Today I've received gold foil furious chicken from the daily quest rewards. It's a very good news for my collection, because this chicken happened to be helpful in almost every second battle.
To sell or not to sell? This is a question.
🐥🐥🐥
Воодушевился от такой удачи, подумал: ну, сейчас поиграем, а потом заглянул на рынок и увидел, что позолоченый цыпленок стоит 18 баксов. Ничего себе цена, однако. Почесал бороду да и поставил цыпленка на продажу. Все рано у меня ни позолоченных, ни прокачанных саммонеров нету.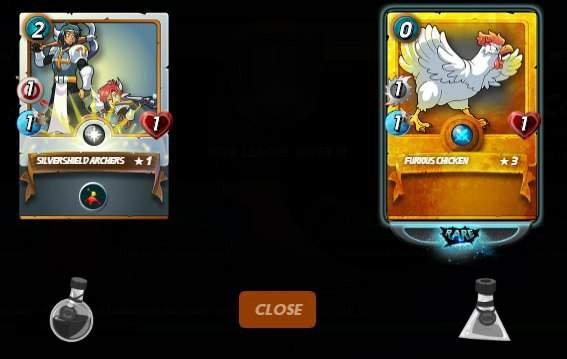 Posted using Partiko Android