Merrily we go a Questing
No Neutrals!

I like the No Neutrals Quest as long as I remember to not use neutrals.... which I realize is the whole point, but way too often I forget and throw in my Furious Chicken and Creeping Ooze, and then I realize my error while I'm waiting for my opponent to finish their matches. This Quest, though, I was very good at remembering. :)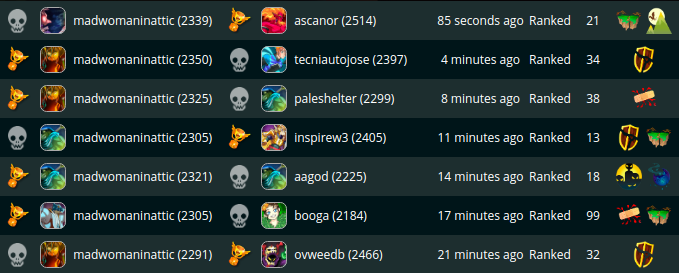 Props to @ovweedb for beating me and my Magnor in my first Quest match. But then I bounced back to win three out of my next four. I played two more beyond that to see if I might be able to get on a streak to climb up to Gold I today, but then @ascanor crushed me with a Level 4 Serpent of the Flame.... :( And then I decided to take a break for today.
A Chest Full of Disappointment - 7 of them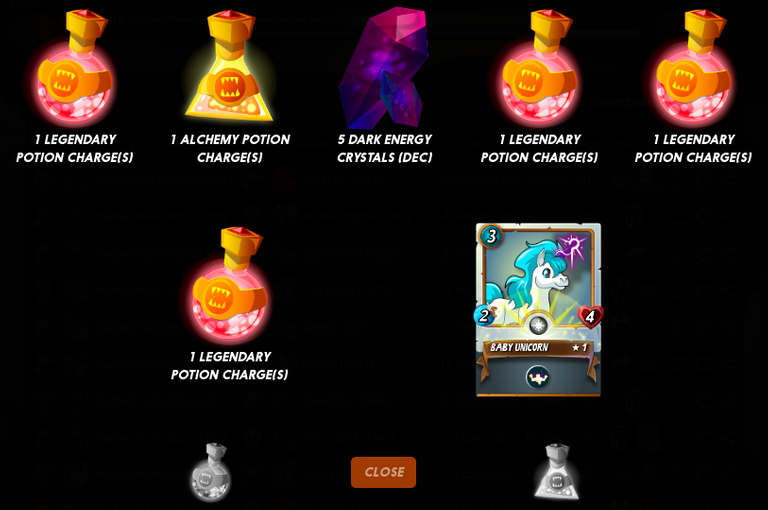 Ummm.... A Baby Unicorn and 5 DEC. Now that's a kick in the shins. Yes, I also received 5 potions. Kinda like 5 DEC, except technically way more valuable? Or not.... if I receive no Legendary or Gold as a result. We shall see, I suppose.
Back to Happier Things: A Very Magnor Victory
I know I mention it a lot -- I like Magnor. Watch him stomp out a Sea Monster with one foot. Pretty great, yes?
Thanks for reading. :)
And, for anyone interested in getting started playing Splinterlands, check it out here today: https://steemmonsters.com?ref=madwomaninattic