Tardy to create this Post....
I snuck stormed into Diamond III League this past Season!
As a result, I got 40(!) Rewards cards. Any great ones, you ask? Read on, friend!
My Rewards Haul
To answer your previous question, nothing spectacular..... but an Epic, a bunch of Rares, and oodles of Commons is nothing to sneeze at.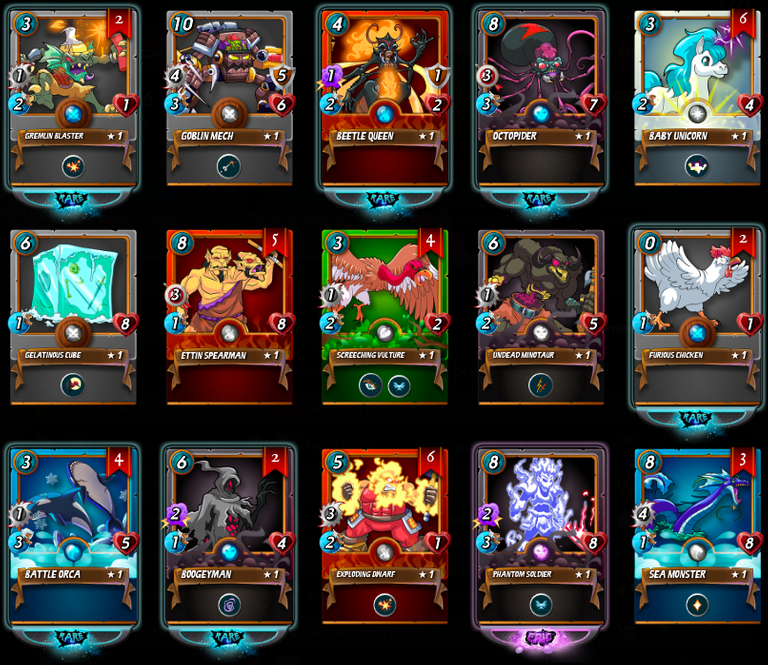 My favourite of the bunch: Phantom Soldier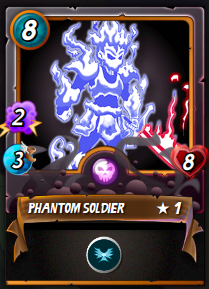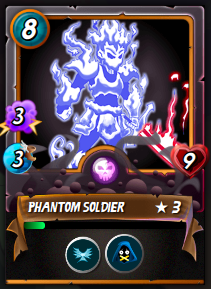 Now leveled up to Level 3, the highest Epic I can use with my Level 4 Summoner (Contessa L'Ament), which adds the Silence ability (reducing the opponents Magic attack). Great !monster in my opinion. :)
Closing Thoughts
You've probably heard that the Season-End Rewards will be different starting with this new Season.... switching to 'Loot Chests', I think they're calling them? Which will contains not just cards (though less of them) but also potions and other delightful surprises. Which will help keep Rewards cards in print longer, especially as more players join the game? We shall see.
Thanks for reading. :)
And, for anyone interested in getting started playing Splinterlands, check it out here today: https://steemmonsters.com?ref=madwomaninattic