Yo Ho Ho - It's a Water Life for Me!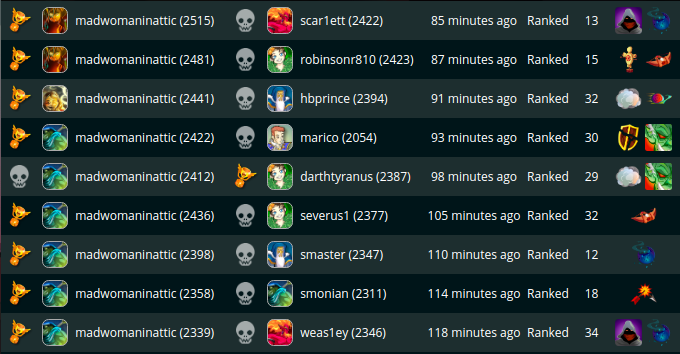 I like my Water !monster cards, and Bortus is a useful Summoner. I think I would generally prefer plus one magic (for me) to minus one magic (for them), but both are nice. :) I was able to win my first 4 battles before getting stomped by @darthtyranus.
But then I was able to charge back with another 4 victories in a row -- both completing my Quest and climbing into Gold League 1. The fact that I was able to win my last battle with just Magnor and Furious Chicken made it sooooo much even better. :)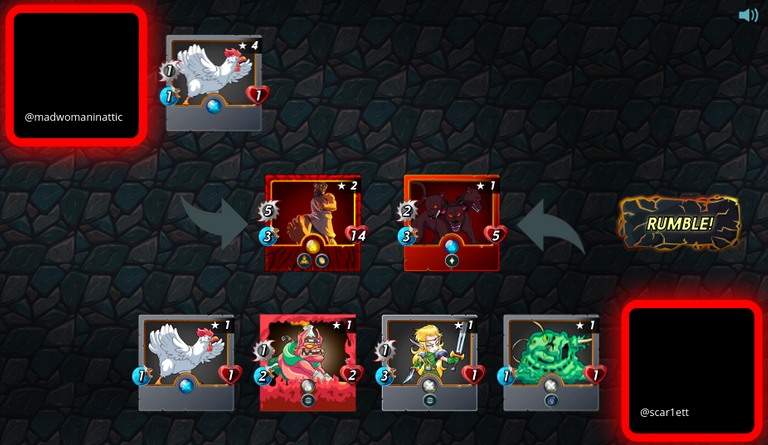 I made it back up to Gold League One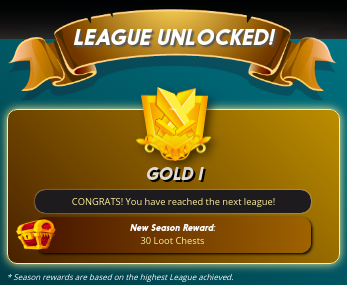 And maybe hopefully I really really want to make it back to Diamond 3 before the season ends?
My Rewards Haul
Ooooooh, the anticipation!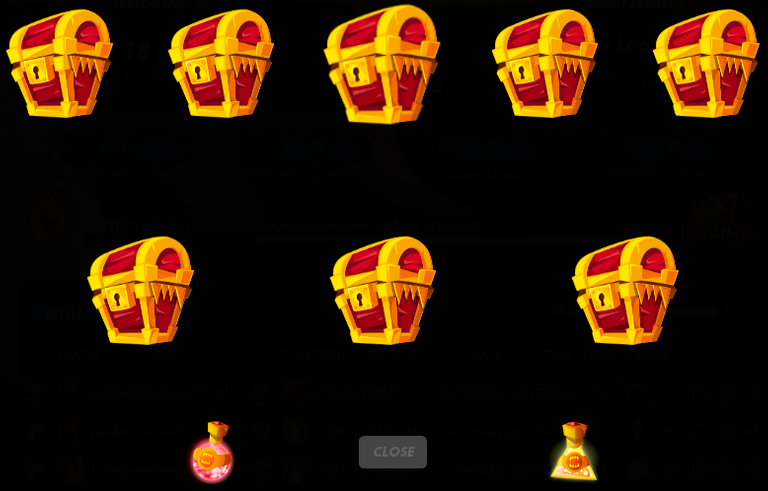 Should have kept the lids closed.....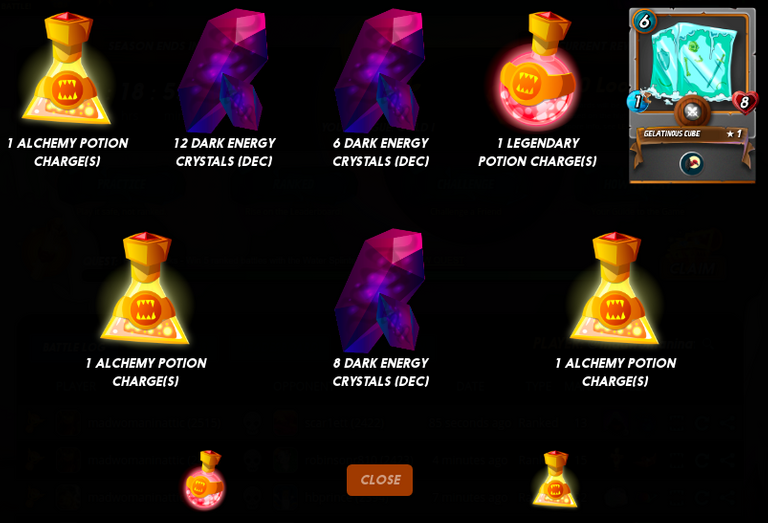 What a letdown. :( :(
Closing Thoughts
If you've had some really great Loot Chests so far this season, please share them with me in the Comments? I'd like to see that other !monster fans are getting some good stuff even if today wasn't at all what I wanted in/from mine.
Thanks for reading.
:)
And, for anyone interested in getting started playing Splinterlands, check it out here today: https://steemmonsters.com?ref=madwomaninattic