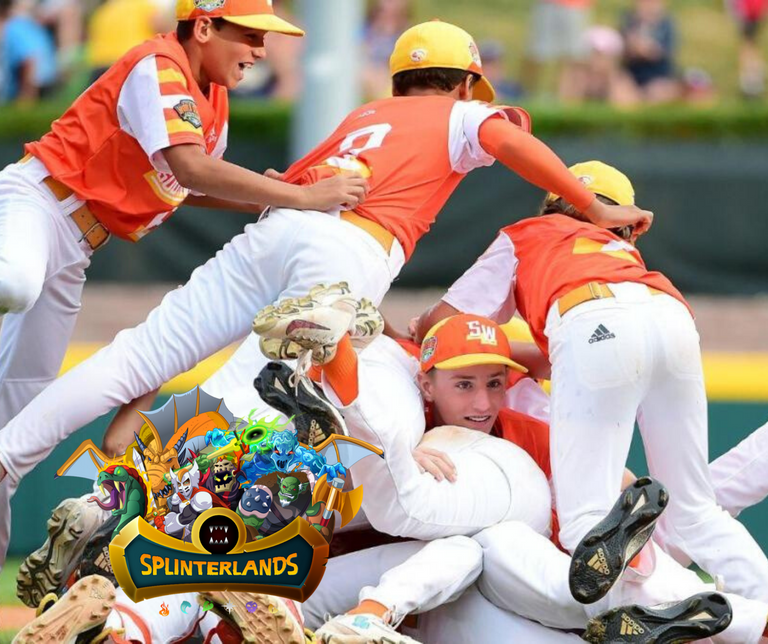 This week's theme for @splinterlands' "Share Your Battle Challenge," is "Little League!"
This rule means that only monsters and summoners with 4 or less Mana may be used! Ok. Here is my battle!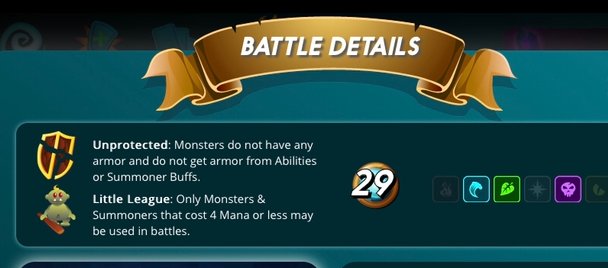 https://steemmonsters.com/?p=battle&id=ede14afe2e9e3b6fedc983d8b2876645281de130&ref=mcoinz79
The Lineup
Summoner: Alric Stormbringer +1 magic
Monsters:
Sabre Shark, Coral Wraith, Centaur, Enchanted Pixie, Ice Pixie & Crustacean King!
In the first position, I used Sabre Shark as my range attack with a Sneak Ability (Targets the last monster in in the enemy line up!) I I then use the Coral Wraith with that same Sneak Ability and Magic attack! I then used Centaur with a nice Range attack and Snipe Ability (targets enemy monsters with range, magic, or no attack not in the first position!) In the fourth and fifth positions, I used my two flying monsters, Enchanted Pixie and Ice Pixie to batter the enemy with Magic (Each of the Pixies have the Flying Ability, which increases the chances to evade a melee or range attack from non-flying monsters!) Lastly, I used Crustacean King to rain down arrows on the enemy (Crustacean King has the Tank Heal ability that restores a portion of the first monster's health in each round!)
**Magic attack was boosted by Alric!
Lineup by emojis: ⛈,🦈,(💦👻),(🐎🎯), 🧚‍♀️,(🧊🧚‍♀️), (🦞 👑)
I never really paid attention to monster's abilities. I am starting to realize their importance! Well, I always knew that they were important but I never really put in the time to learn about them. This challenge forced me to consider each card's ability, and I know it'll make me a better player!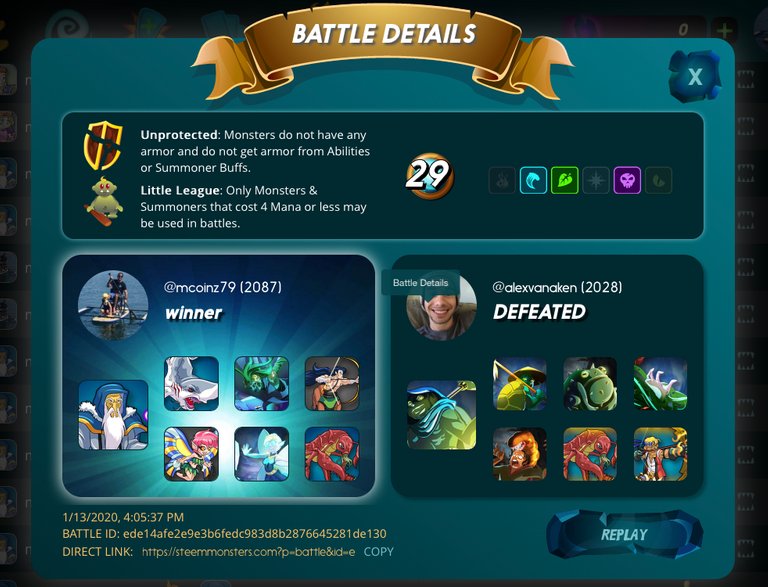 Get The Best Crypto VISA Card, HERE! Earn Crypto and get $50!
🔥🔥🔥🔥🔥🔥🔥🔥🔥
Join Robinhood & Get a Free Stock!
🔥🔥🔥🔥🔥🔥🔥🔥🔥
Start Mining Pi On Your Mobile Phone! Join Here!