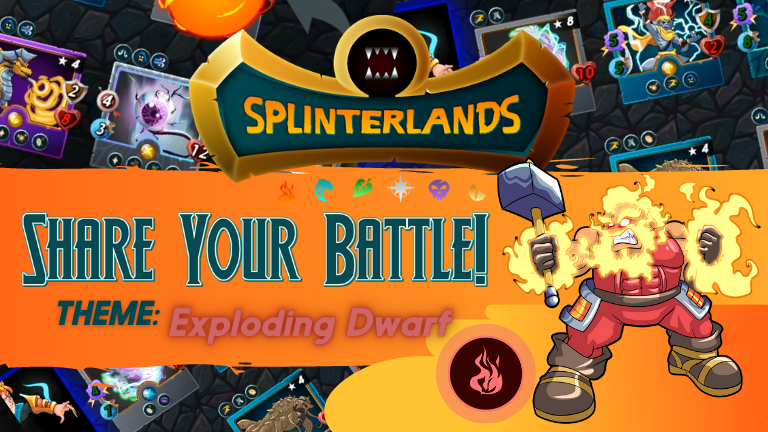 This week battle challenge is a card that i do not use very often, but it is awesome when it has a higher life (in some battles). It is fast, got awesome attack and almost no health (literally a glass canon). If you add sneak it is behaving decently. But what is making it better than other cards are its abilities: Blast, Pierce, Trample and Retaliate. Used in the right kind of battle is a powerhouse card. And we just had added the Infinite Trample games. Imagine that. You can admire it bellow: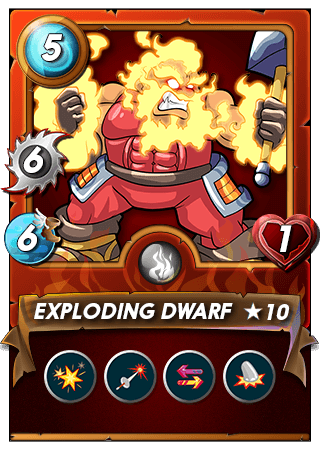 So, for my trial, i kind of cheated a bit by using Yodin Zaku, but anyway, the Mighty Dwarf even survived the battle, doing serious damage to the other player. Check the video:
My strategy was to use the Dwarf first, to hit once at least, and than have 2 tanks and few ranged with high damage. My opponent had cevent damage, but used Level 1 cards, so it was clearly outmatched. The 3 ranged monsters with Yodin boost did their job admirably. This was not strategy, just a massacre.
Conclusion: Played right, the Exploding Dwarf is awesome.