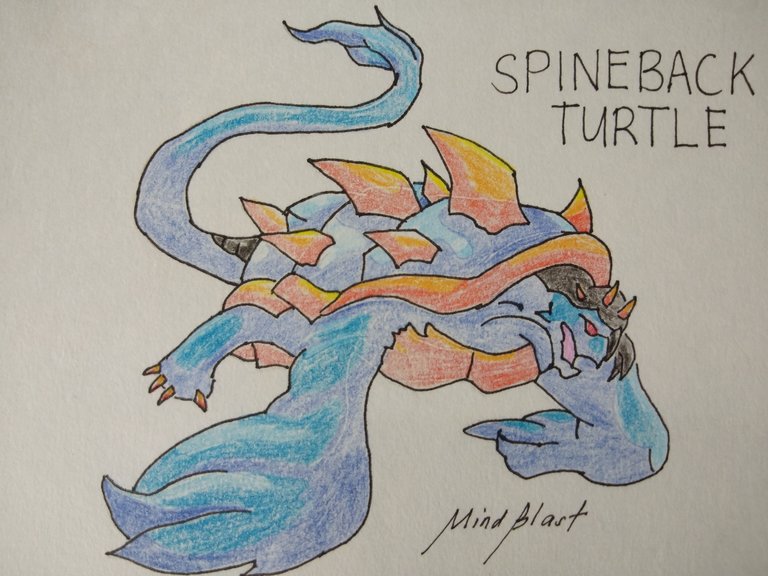 Spineback Turtle is one amazing solid monster that is ready to face the enemy on how the odds it may be. It has a good armor at its initial level which gives him a more defensive stance against the attacking enemies. Aside from that, it has 6 life points which are good advantage to him.
At level 4, Spineback Turtle will now unlock its Thorns ability which will make him more lethal against the attacking melee type enemy. But if you have more capacity to upgrade this monster, I think you should do that as you can see how powerful Spineback Turtle is, making him thicker and solid with it has 5 armor and 7 health points.
He can now also reliable as it has now a bigger melee attack which is really a good add-on for him as you level him up.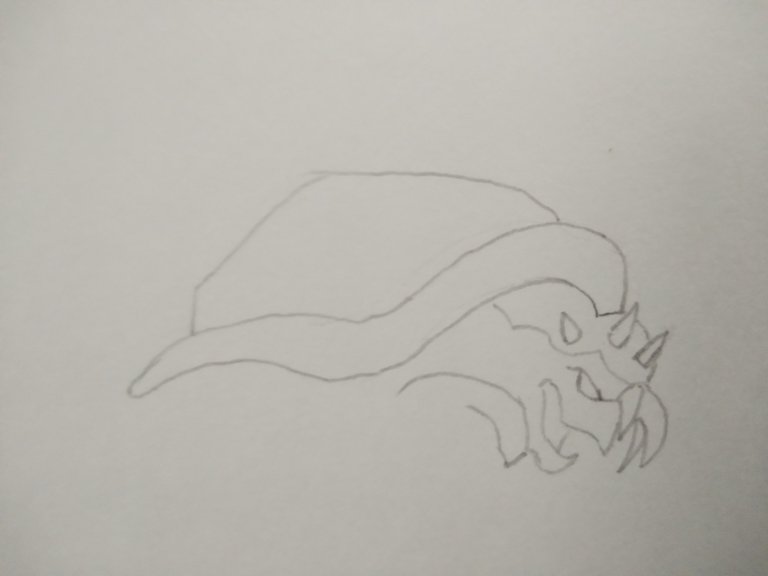 First, I try starting on the head with its horn. Next to that, I do tracing on its shell.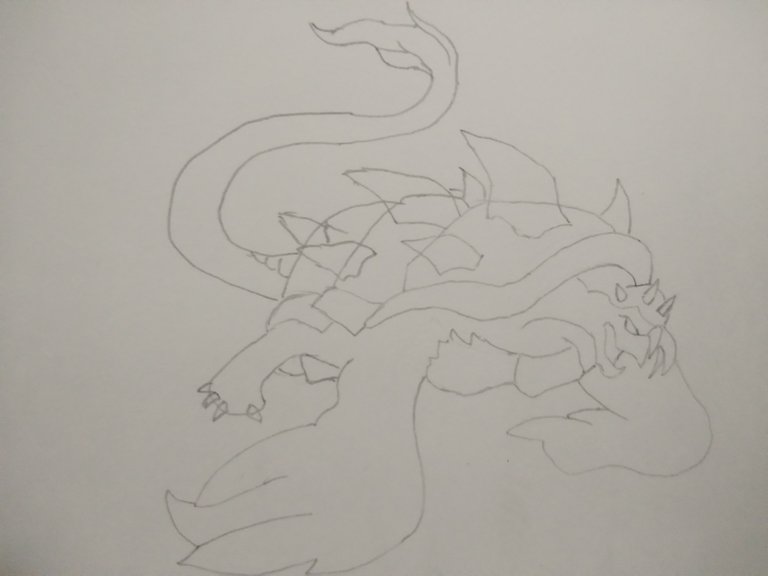 I then finish the drafting of Spineback Turtle which we have seen that there were some overriding of lines as we are using it as our tracing points.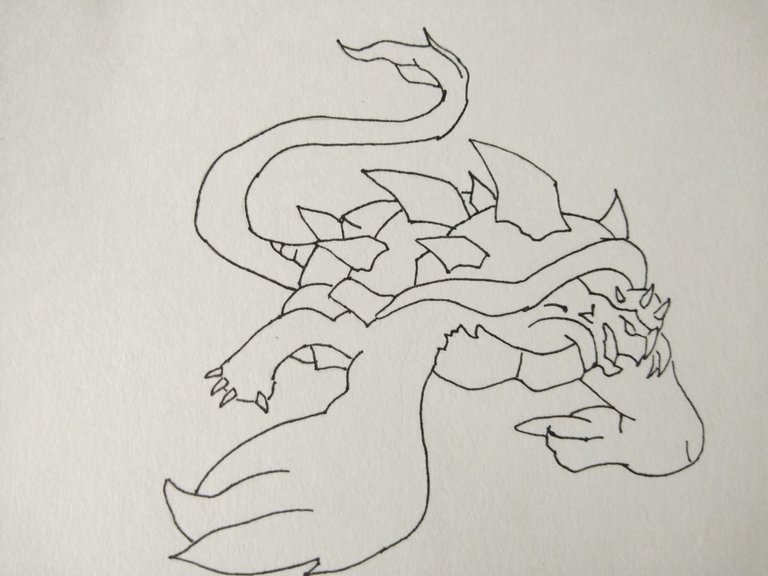 I then trace the lines to make it bolder and nice to look at.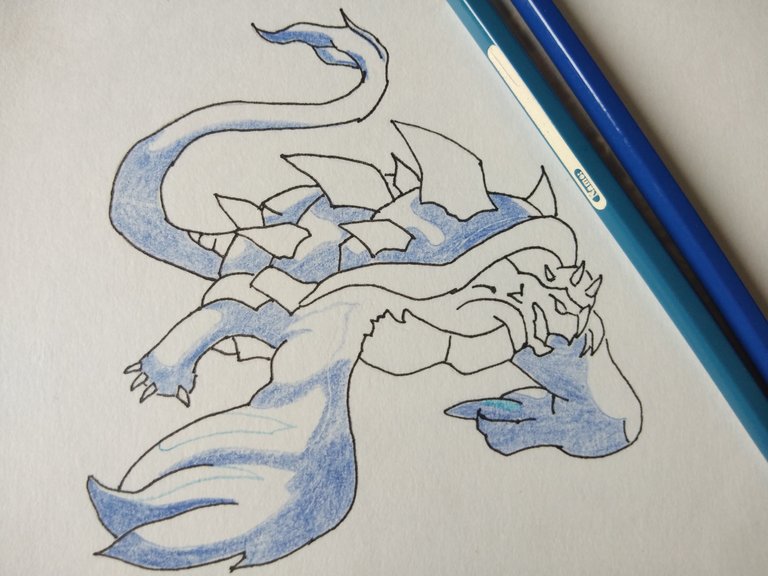 I then started coloring the blue area.
I then finish the coloring which we now see a more colorful Spineback Turtle.

About the card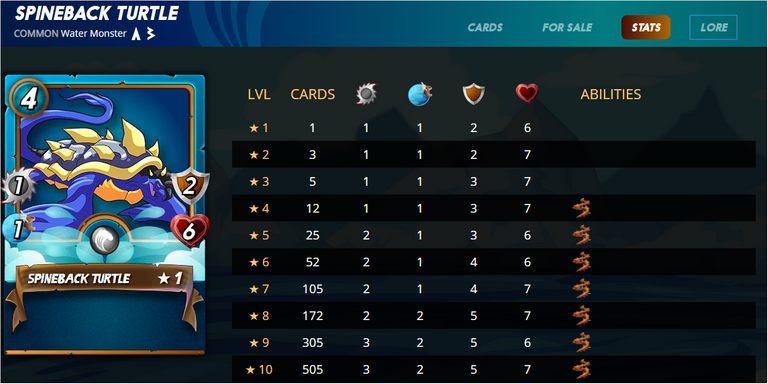 Image Source
This kind of monster can be used as a defensive strategy as his armor and health points are a good advantage against its enemies. Aside from that his Thorns skills making it more dangerous so putting him in frontline could also be effective as long as you make a good team combination out of him.

Still not in Splinterlands, jump in!
Referral Link : Splintersland Game