@dhimmel battles @bitcoinsig in a Champion League arena, with the ruleset of Equalizer, Keep Your Distance, and 34-mana cap.
The Halfling Alchemist is twice resurrected: first, by High Priest Darius and second by Chanseus the Great (summoner). The 2-mana Alchemist does big damage with 3x deathborne redemption.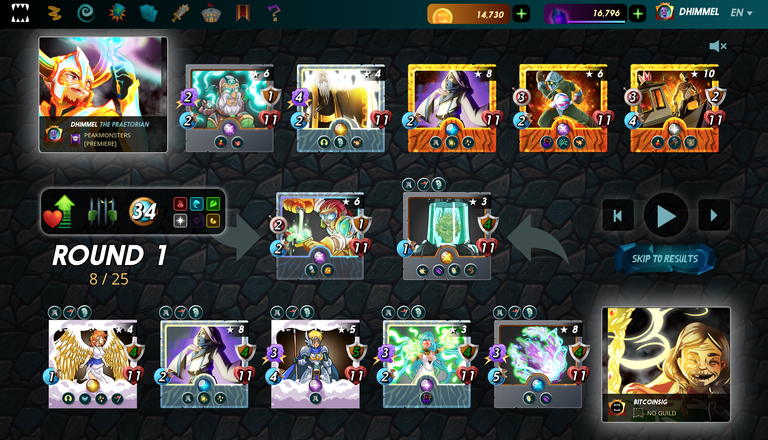 The Halfling Alchemist was a promo card to celebrate the last Bitcoin halving. It's an honor to command one of these monsters. If you want a max level gold Halfling Alchemist, you'd have to drop $367.99 USD-equivalent on the free market according to https://peakmonsters.com. That's why I'm not playing shiny on this neutral.
Like many of the best discoveries, its creation was inadvertent... ran out time crafting the team and the Alchemist ended up in tank position, despite not even being able to attack from the front due to ranged attack.
I made @bitcoinsig a 15% beneficiary of this post for being a good sport!