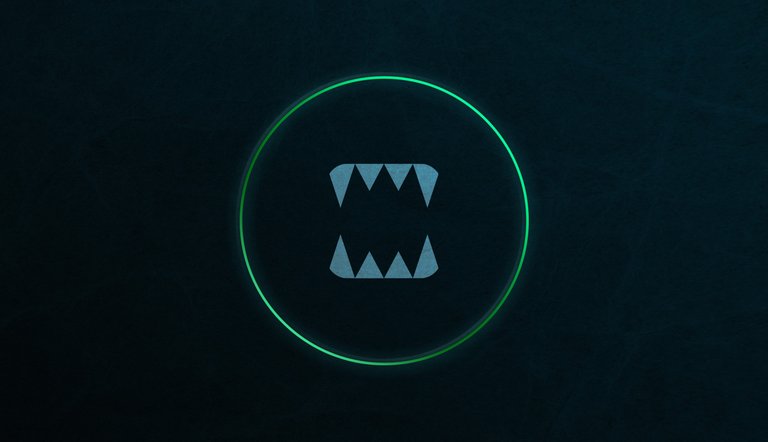 BUSY, BUSY.
Lots of exciting stuff going on in the world of Splinterlands.
Every week, maybe there's something big...maybe there's something small. Regardless of what the update is, things keep moving forward. Things keep moving UP.
Every day, we're stronger than the day before.
As involved as I am in the day-to-day flow of the game, I can barely keep up with which updates have gone live. They just keep flyin' by, haha!
We just hit a new Untamed milestone! A new legendary Water summoner is released! No, wait! We have a piggies promotion! No, wait! There's a new Log In experience that integrates HIVE, WAX, EOS, and MetaMask (Ethereum)!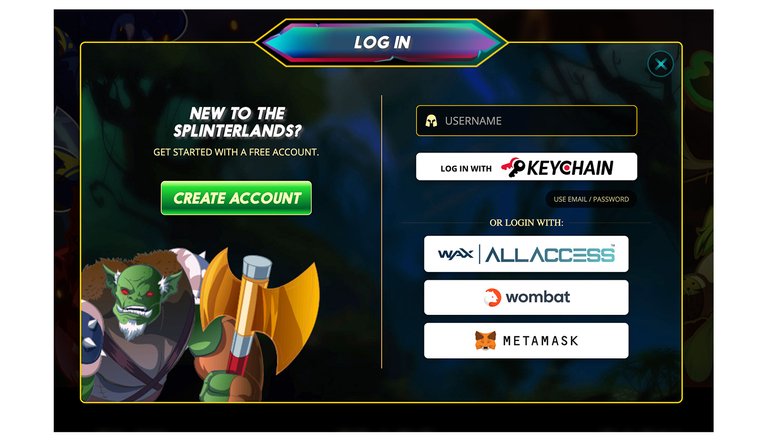 Hold the phone! Now we've got Azmare's DICE! Hey, Power Phase 2 is released! The Battle Log screen has been redesigned! What the heck! There's an AMA (Ask Me Anything) session in Discord EVERY. FREAKIN'. FRIDAY?! Guild Wars is coming? The Land Pre-Sale is coming??! Uh, we're already over halfway to the next Untamed Airdrop!!!
What the-?! We're ALSO over halfway to the first Azmare Dice Airdrop!!!
Whoa, this month is the Phase 3 for Power. More Leaderboards! More Rewards!
This train ain't stoppin', folks.
Lemme take a quick breather for those who aren't pumped out of their gords.
ALMOST THERE.
I realize that some of you are a little disgruntled at Power phase 2. You're like "Waitaminut! Why am I capped at Silver league now??? I was hittin' Diamond every season. This blows!"
I get it. That sucks. But don't lose Faith now! The promised land is right around the corner. You've run the course of a mighty marathon, and now the finish line is within sight. It's right THERE! Ranked play as it was MEANT to be! More battles against players who are at the same investment level! A real opportunity to FINALLY see your name on an actual Leaderboard (without needing to spend thousands of dollars)! The chance every season to qualify for prizes reserved for the Top Players in your specific LEAGUE.
Whatever you think you're losing...you'll be gaining so much more.
From a gaming perspective, things are about to get a lot more fun.
Are you ready?
WORK.
I have a pretty full work load.
I was happy to finally see the new Battle Log UI go live in the game today. I think it makes better use of the screen real estate and improves the effectiveness of the data being displayed to the player.
For those of you who might have been wondering...the large, colorful Action Button starts at How To Play as the default for new players. However, the good news is the game will remember the Action you prefer most. So if you prefer to play Ranked Battles (as opposed to learning, practicing, or challenging), then it will remember to display the ranked BATTLE button whether you refresh the screen or not. @cryptomancer used his magic coding powers.
Plenty of other stuff is being designed for your gaming pleasure as well. I won't get into specific details, but rest assured...I've been working on aspects of the new player tutorial, leaderboards revamp, guild wars, land, combat rules, and thinking of new ways to add more game-like animations to everything we do.
Today, I was working on some marketplace UI improvements we are currently integrating into the mobile experience. Each day is an adventure.
SOCIAL.
So I'm a little late to the Splintertalk Party. I recently decided to delegate most of my SPT to an alt account: @nateaguila-spt . That way, I can make the most efficient use of my upvotes.
Of course, I'm still going to upvote Splinterlands-related content with my main account. But this way, I can make sure you guys making quality Splinterlands content get the maximum SPT vote value (since my main account will continue to upvote all sorts of things).
In fact, I am VERY interested in hearing from any of you who are posting (or plan to post) quality Splinterlands content on a consistent basis. Show me what you've got! Poke me in the comments, and point me to something amazing this week. I love fan art and stories, however I'm just as impressed by analytics and well drafted tutorials.
I will then select the best authors to vote every week at 100% from both my accounts.
Now don't get me wrong. I'm no whale. But I'm willing to use what bit of staked Power I have to help the cause! Right now, that's a little over 100K in Hive and 1.2M in SPT.
Each week, I'll check to make sure the quality of the content hasn't degraded into sharing links of random battles or a screenshot of a quest reward. If it stays solid, I'll be happy to support your professional blogging career (as long as it continues to highlight Splinterlands as the best game ever)!