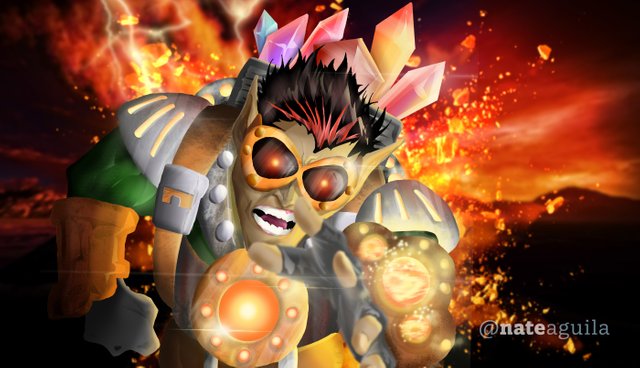 Thought it might be cool to share the original concept for the Splinterlands legendary summoner, Plado Emberstorm.
My buddy @pladozero was the guy who purchased the Legendary package on the KickStarter last year. So he comes to me and wants to collaborate on a backstory for the character. I toss out some ideas, he mixes it with his own, and he comes up with a character that sounds like a legit bad@$$.
The idea behind the character would be that he's a half elf who's pissed off at the authoritarian government of the Fire splinter. In an effort to solve the mystery behind his parents' deaths, he discovers a conspiracy that results in him being targeted for death. His brilliant mind and mastery over fire magic allow him to form a band of guerrilla outlaws that vow to overthrow the corrupt officials and restore justice to the Fire splinter.
As a rebel leader, he is a fearless warrior that will not hesitate to rain fire and brimstone upon anyone who stands in his way. Through strategy, cunning, and highly-advanced weaponry (fueled by fire magic), he is Vengeance Incarnate.
I was asked to create a concept sketch that would then be submitted to the artist, so the character can be made into a digital card. I decided to use Procreate (a top notch digital painting app on the iPad). I guess I went a little overboard, because I didn't stop at the sketch stage.
Not that the sketch was any good, haha. It was extremely rough, and then I didn't even bother to dial in the details or work on perspective. I just vomited all over the screen like a crazy person.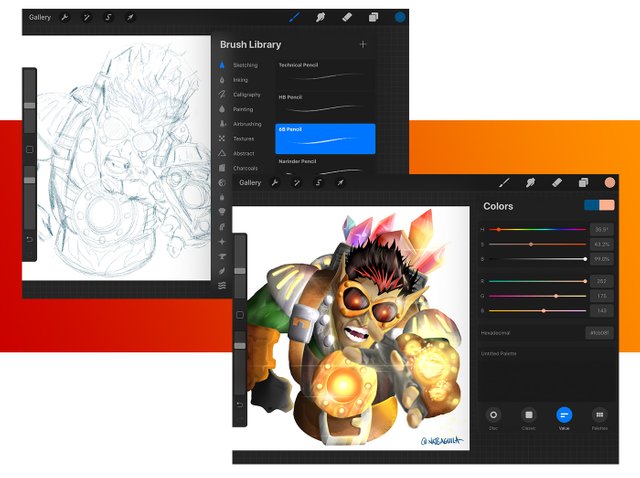 It is what it is, haha!
When the dust settled, I thought it was okay for concept art.
So there you go. That's some of the behind-the-scenes development of Plado Emberstorm.
If you're lucky, maybe someday @pladozero will embellish further on his vision for the character.
And in case you didn't get the memo...
...we are only HOURS AWAY FROM THE END OF THE SEASON!!!
AAAAAAHHHHHHHHHH!!!
Go play Splinterlands!