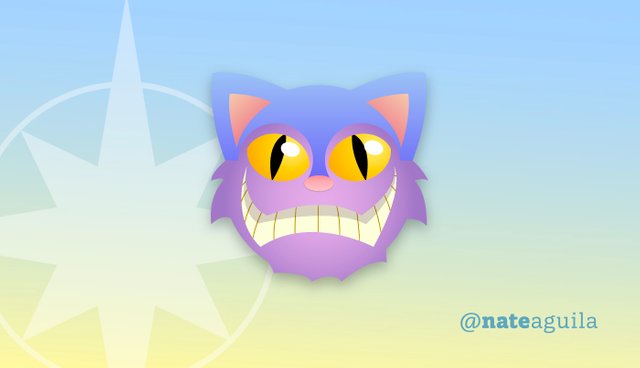 Crap, I was about to go to bed when I realized that I didn't post yet!
I'm really trying to post every day now. It's probably not realistic, but hey--it's good to have goals!
I'm too brain dead to think of anything too insightful. So I figured I could just crank out another Splinterlands emoji!
Life is my worst Splinter. I've got some decent cards, but overall...I just haven't put as much effort into leveling up that Splinter like I have the other ones. I think subconsciously it's because Death is my favorite. And it makes sense that Life would be the natural nemesis for Death.
Feral Spirit is one of those cards you hate to see on the other team. The dumb cat is just so dang FAST! It's probably gonna attack first. And because it has such a high Speed, there's a good chance it's gonna HIT.
Add to that the unnerving fact that it won't stop smiling that creepy smile.
There's clearly something very wrong with the creature.
So in celebration of its mental instability, I present the next emoji in the Splinterlands series:

Here's a 128 px version to do with as you wish...

Enjoy!