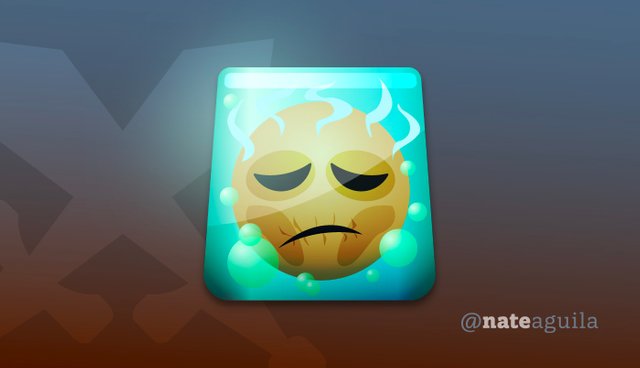 Everyone plays the "head" (in the Splinterlands digital card game).
Lord Arianthus has become the "go-to" tank for most situations. He's what you call a "safe bet", because he can take damage like a champ and force the enemy team to kill themselves with their own attacks.
What's REALLY annoying is that he does it without any arms or legs. Heck, he doesn't even have a BODY! Which begs the question: Can we even refer to this floating head thing as a "he"?
Unless there's a wrinkly wee-wee in that jar of his, I dunno...
I'm sure there's a perverse head joke in there somewhere.
Bottom line: This severed head in a jar is the last thing you want to see on the opponent's team when the battleground opens up. Otherwise, you can kiss your magic users goodbye.
Considering how popular the character is, it made sense that he would be next in the Splinterlands emoji collection.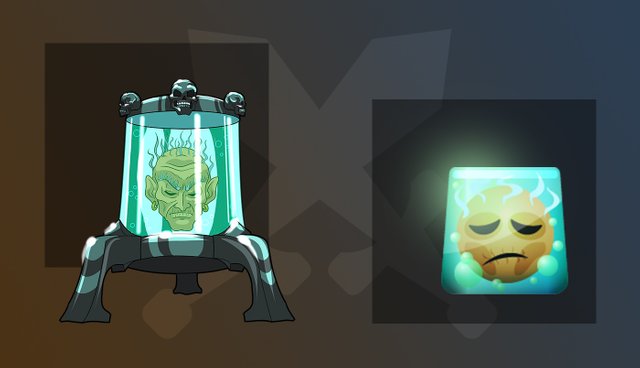 I thought it would be fun to place him in a classic jar. Sorta like he was a pickle, haha.
And similar to how he looks on the digital card, it's almost like the bastard is sleeping through the battle. It's like the battle is barely keeping him awake. By the time everyone has died from thorns or magic reflect, he's snoring bubbles.
Just like I did with the other emojis, here's a 128 px PNG to use however you like.

Good luck in your next battle!