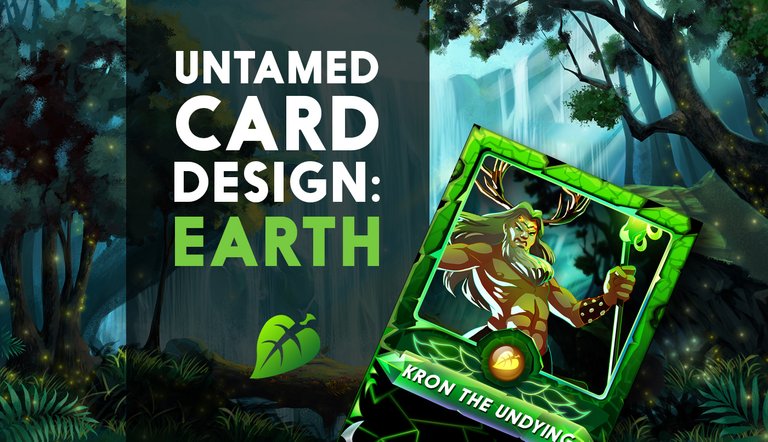 So it's been awhile since I shared a peak at the Death design:
https://steempeak.com/splinterlands/@nateaguila/untamed-card-design-death
Since then, there's been another post on the steemmonsters account that revealed the new Dragon card design (along with the Diamond Dragon, the first character to get unlocked for the airdrop!) Speaking of which, did you know that we're already almost halfway to unlocking the next airdrop character??!! Insanity!
So let's take a look at the evolution of the Earth splinter!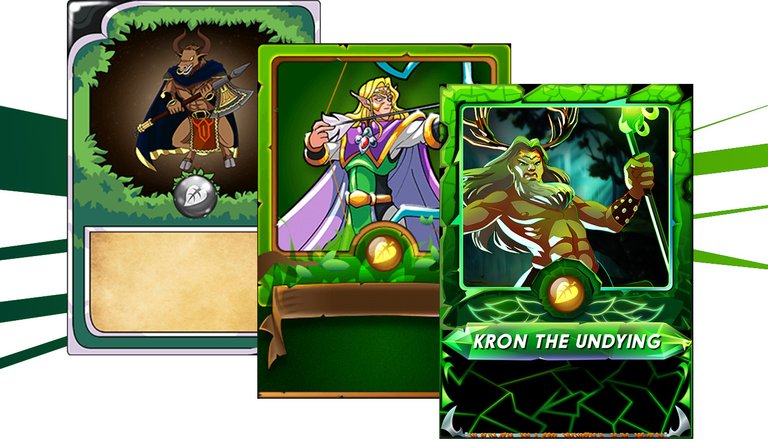 Untamed will definitely make Earth feel more beastly. As I mentioned in the previous post, the intention is to develop an artistic style that will be most effective at storytelling. There's plenty of trading card games out there with nifty flavor text or hyper-realistic paintings.
We want to go beyond flavor text. I don't think people realize how much backstory and lore there is for these characters. Once you guys get your hands on the Kickstarter encyclopedia, you'll get a small glimpse of things to come.
And as for artwork, there's only so much you can do with a painting. If the end goal for Splinterlands was to make a card game like everyone else, then sure...all you've really gotta do at that point is paint some sweet artwork and change the stats around as you pump out new sets.
But Splinterlands will not be like every other card game. What you are witnessing is the creative evolution of something more ambitious. As new features are added to the game and layers of gameplay are unveiled, the artwork will scale accordingly, supporting a story-driven, living, breathing, dynamic world that pulls you in and doesn't let go.
Exciting times.
Every character and every card is an investment in this brave new world. As first adopters, you have an opportunity to be the future Kings and Queens of this epic tale.
So with that in mind, here's another wallpaper for all you Earth splinter fans. Use it on your computer screen and perhaps you will find favor with Kron the Undying.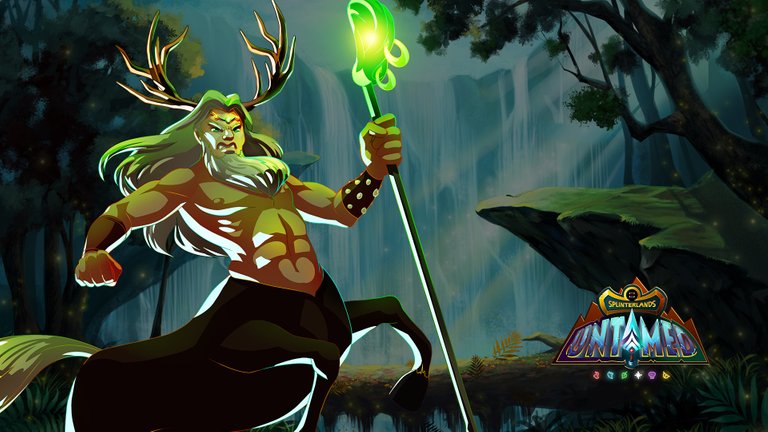 PLEASE NOTE: Any all names, designs, artwork, or concepts are subject to change at any time.