I have encountered in the gold league I a recurrent situation where some of the opponent cards are just too powerful for my team combination of cards.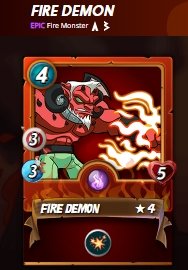 src1
I have heard that the Splinterlands monsters can be delegated to fellow players. There are renting cards in the market with great cards too.
I would like to ask for any users that have many cards not really functional in there new team strategies to think about renting one of them as a delegation.

src1
The gold league can offer some difficulties to the player that have low-level summoners. Although the progression of our team in the current season started in the gold III, the diamond league entry will be less expected in the forty hours.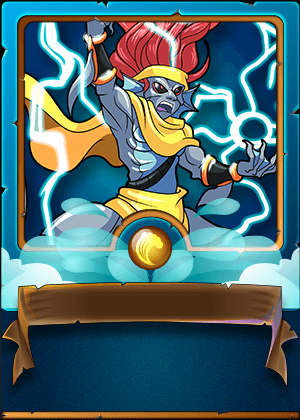 src1
When you have the resources to level up these two cards displayed above in the body of the publication, the result in the field of battle is just astonishing.

The summoner cards available at low cost are an opportunity for the players that missed the buying period of the beta card of summoners. It won't last very long as the card market is under serious sells activities. The dragon summoner with magic ability is the cheapest on the exchange.
I would like to know your prefered cheapest card in the market at the moment of you read this post.
Splinterlands game is full of surprises. The credit feature added in the market section of the game offers the special opportunity to players that have not a good understanding of the cryptocurrency to participate in the game with the common digital currency available on the internet.
Thanks for stopping by this post.



We invite you to put in comment section whatever suggestions or questions you may want to share with the community.
Warm regards
src1 |