We have twenty-four hours remaining before the conclusion of this season. Our team has achieved its first objectives and keep pushing to advance its position in the game. The challenge within the league Diamond revolves mostly around the daily quest. My experience from the last season confirmed the conclusion that it is not a joke to keep the team rank in this league.

src1
The players have more strategic moves to demonstrate in the diamond league. The reward in the contest brings so many potions despite the rank of the players. There are many players who would not consider continuing the battle at this point but the possibilities to rank up are not so low.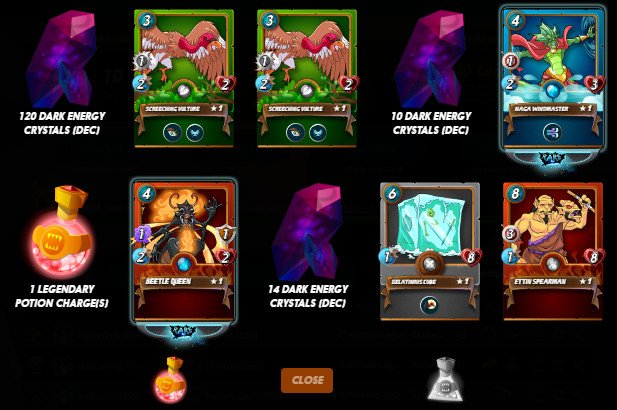 src1
I hope that the new players in the game have joined the different groups on the social platform such as discord and telegram. They offer a lot of practical information that we all can learn from the Splinterlands community.
The season will surely give the players potions that they don't need as the new system used to do since its activations.
Will you try to rank higher than the last season? or do you refrain yourself due to the current situation to get more chest as the final season reward?

I have chosen to rank up and up until the last hour in the season. The probability to get less monster of value to my team remain high but I like my odds on this and the coming season. It will so funny to get a Dragon Jumper as a reward in the finale.
Thanks for stopping by this post.



We invite our audience to put in comment section whatever the want to share about Splinterlands.
Warm regards
src1 |