Archering Clay Golem • Kill of The Day
Kill of The Day goes to my Silvershield Archers for finishing off @synrg's Clay Golem for the win!
Diamond League I
Barley keeping my head above water in Diamond League I... but I'm still there!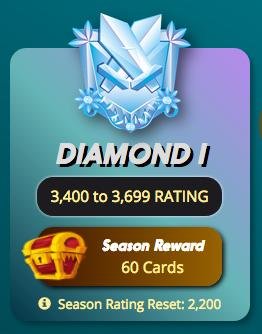 The Lineup
Lost Legendary Rules were alright for this Life on Life battle. We took some grunts and shaped them into a fine fighting machine taking down a solid Life Team for a key victory pushing us back into Diamond League I.
Check out the battle here:
Get in the game and earn daily rewards!
Untamed expansion set is live!
Earn Dark Energy Crystals and buy Essence Orbs!
Get into the tournaments and win $$!
Thank you @aggroed and @yabapmatt for creating Steem Monsters.
---

Thanks for the art @overkillcoin... minnows, dolphins, whales... I'm down with squid!