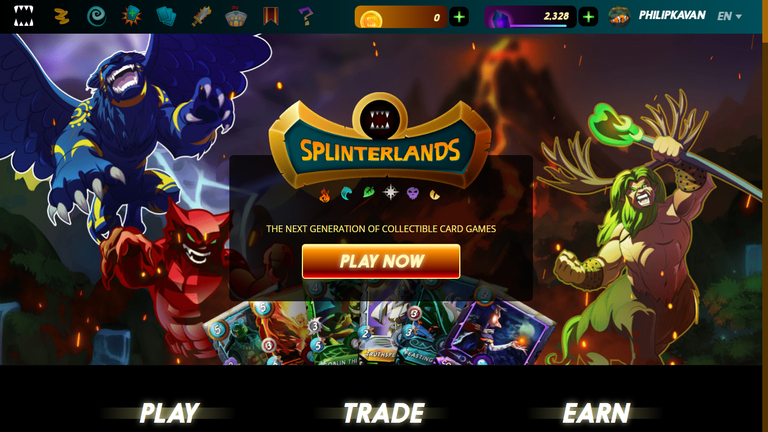 Lately,I have been caught up by the idea that what if we could receive Untamed packs from the loot chests? Splinterlands doesn't give us Untamed packs and I know that they don't so for good reason.I mean if they had been giving away Untamed packs like that then not that it would only hurt their business but it would also make the Untamed cards less valuable.
But then I thought that they may not be giving us Untamed packs but they do give us ORBS which is even more valuable than the packs.One Essence ORBS cost 2500 DEC where one Untamed packs cost 2000 DEC.So if we want we can easily sell ORBS and buy an Untamed packs for us.
How to sell?
While I was having this thought in my mind,I received an Essence ORBS today.After getting it,the first thing that came to my mind is to sell it.Now,I could sell it by easily tokenizing the ORBS and sending it to steem-engine.But then I had to wait for sometime to get steem and buy a pack with it.
I didn't like the trouble.So I found an individual buyer @hossainbd from the discord.He gave me 2000 DEC and I sent him the ORBS.With that 2000 DEC I went to shop and bought an Untamed pack for me.I could get one spending 1750 DEC from the [MonsterMarket] (monstermarket.io) but I wanted to buy one with the chance of receiving the airdrop.
What happens when I open the pack?
I know that you have been waiting for this curiously.So here is what I got after I opened the pack.In the above,you can see that I got a Gold Foil Goblin Chariot and a Mother Khala summoner.Those two cards indeed made my day.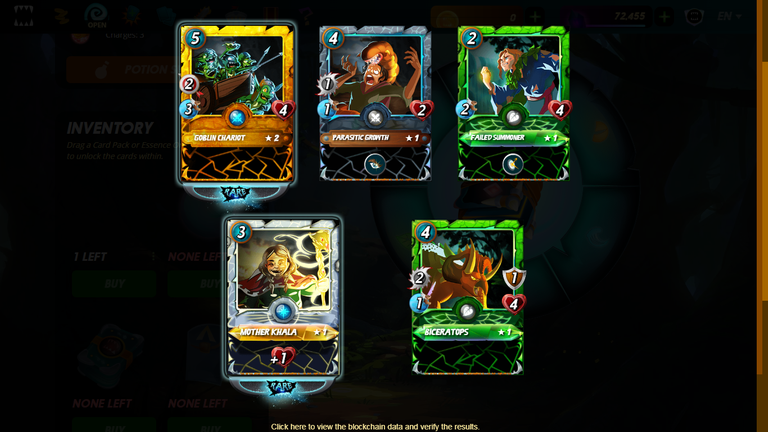 One Gold Foil Rare card and a Rare Life Summoner
Now I could have opened the ORBS and get some exciting cards.But I didn't do so because ORBS comes with a limited a selection of cards.I already have all the cards I wanted from the ORBS.So I prefer to go with Untamed packs which increase my chance of getting many useful cards and at the same time increase the chance of receiving an airdrop.
---
Thank you for reading.Support me by upvote,comment and resteem on this post.
---